Taiwan Delegation Attends ACTFL to Promote the Learning Mandarin in Taiwan
Taiwan Delegation Attends ACTFL to Promote the Learning Mandarin in Taiwan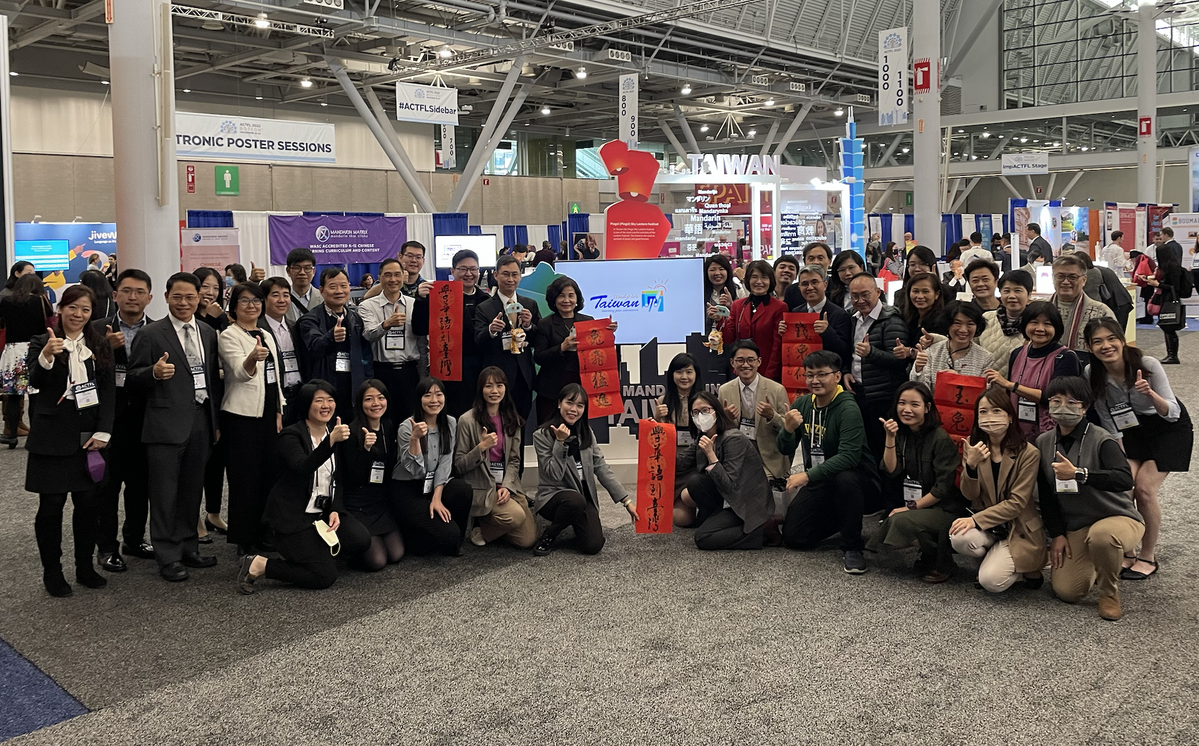 2022-11-19
The 2022 American Council on the Teaching of Foreign Languages (ACTFL) was held from November 18th to 20th in Boston, Massachusetts. This year, a total of 34 delegates from 12 Taiwan's universities and institutions attended the event, promoting Taiwan as the hub of Mandarin learning by offering a nexus of Taiwanese language and cultural experiences, along with dynamic and interactive social networking opportunities with both international and local communities in Taiwan.
The annual ACTFL conference brings together more than 5,000 language educators teaching more than 90 languages in nearly 70 countries around the world. At this year's conference, Spanish teachers accounted for the largest proportion of participants, followed by French and Mandarin teachers. 2022 also marked the return to in-person attendance since the outbreak of the epidemic.
The Foundation for International Cooperation in Higher Education of Taiwan (FICHET) stated that Mandarin language competence is now an integral part of global communication, and the trend for learning Mandarin as an additional language unfolds in front of our eyes. In the past few decades, Taiwan has won a strong reputation for the provision of quality Mandarin learning programs, and more importantly Taiwan is known for its safety, hospitality, diversity, and a great place for traveling and living. Attending the ACTFL demonstrated the orchestrated efforts among many Mandarin language centers of Taiwan's colleges and universities to marshal their resources into a focused effort to promote Taiwan as the global first choice for learning Mandarin.
Commissioned by the Ministry of Education, FICHET organized Taiwan exhibitors at ACTFL, including the Mandarin Language Centers of Chinese Culture University, Fu Jen Catholic University, National Cheng Kung University, National Taiwan Normal University, Shi Chien University, Tamkang University, Wenzao Ursuline University of Languages, and Yuanpei University of Medical Technologys along with the Overseas Community Affairs Council, the National Academy for Educational Research, the Steering Committee for the Test Of Proficiency-Huayu, and Ponddy Education Taiwan Ltd.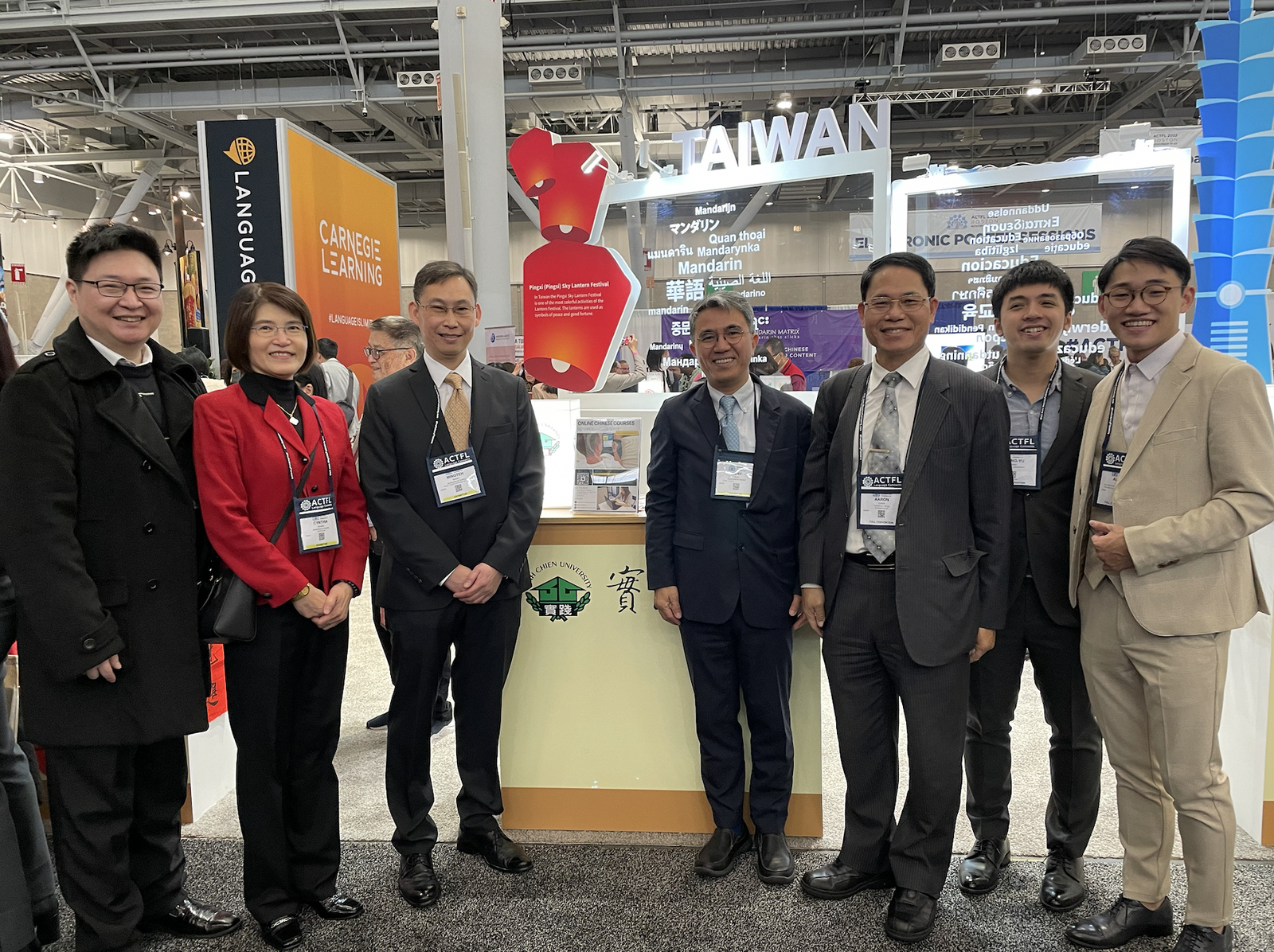 On November 18th and 19th, FICHET hosted a live Chinese calligraphy demonstration featuring Hsin-Tzu Jen of the University of Hawaii. The demonstration attracted large crowds of appreciative visitors, marveling at the beauty of the traditional Chinese characters.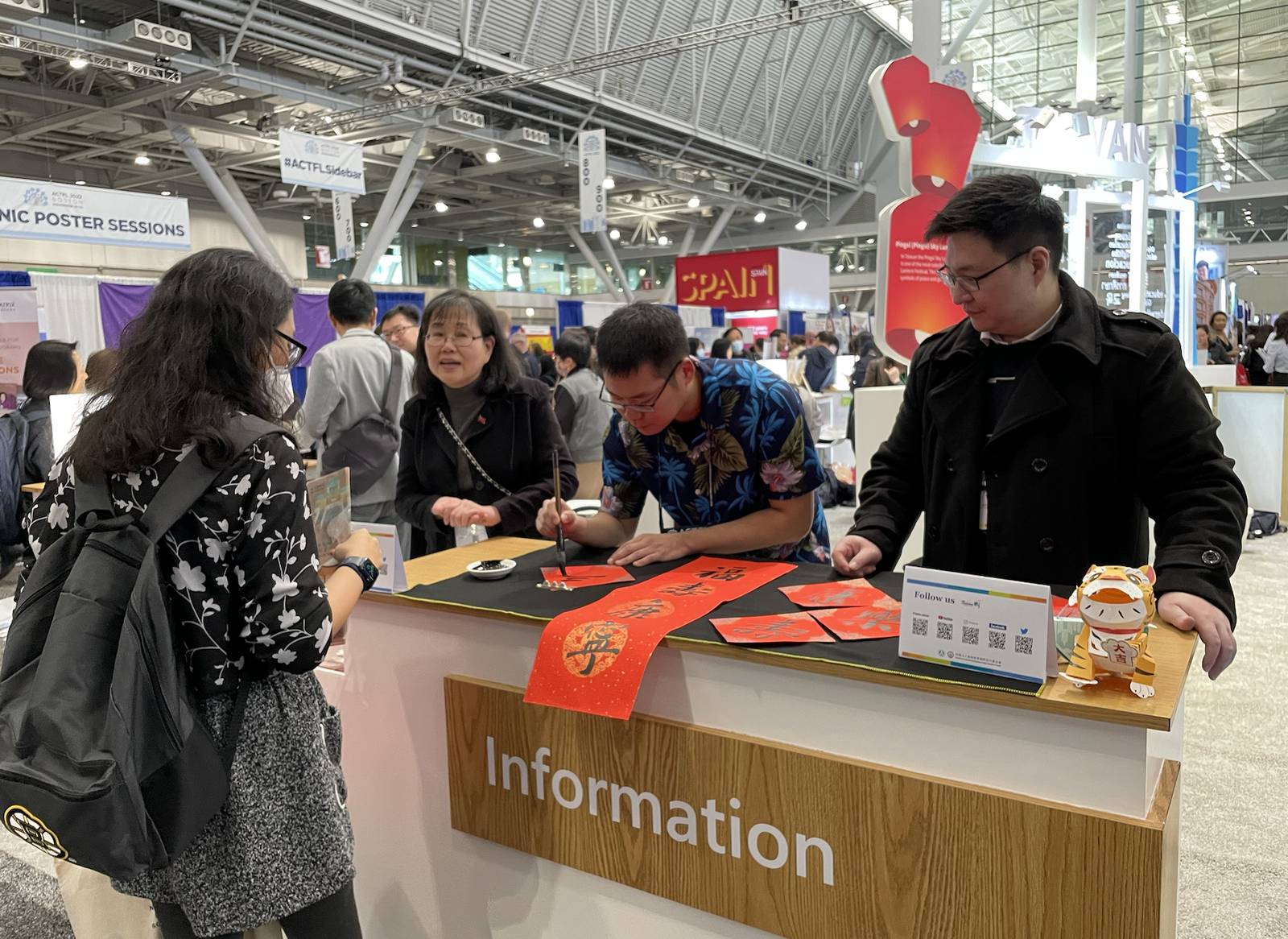 At ACTFL, the Taiwan booth used the rebranded "Mandarin in Taiwan" to promote Taiwan's high-quality academic environment and rich Mandarin learning resources to representatives from various countries. The Exhibitor Workshop was held on the November 19th, and was hosted by Professor Jia-Fei Hong of National Taiwan Normal University and Ben Peng, Deputy Section Chief of Test Extension, speaking on the theme of " Resources for Chinese Language Teaching and Assessment" to promote Taiwan's Mandarin teaching capacity and demonstrate the integration of Taiwan's Mandarin language testing with international standards.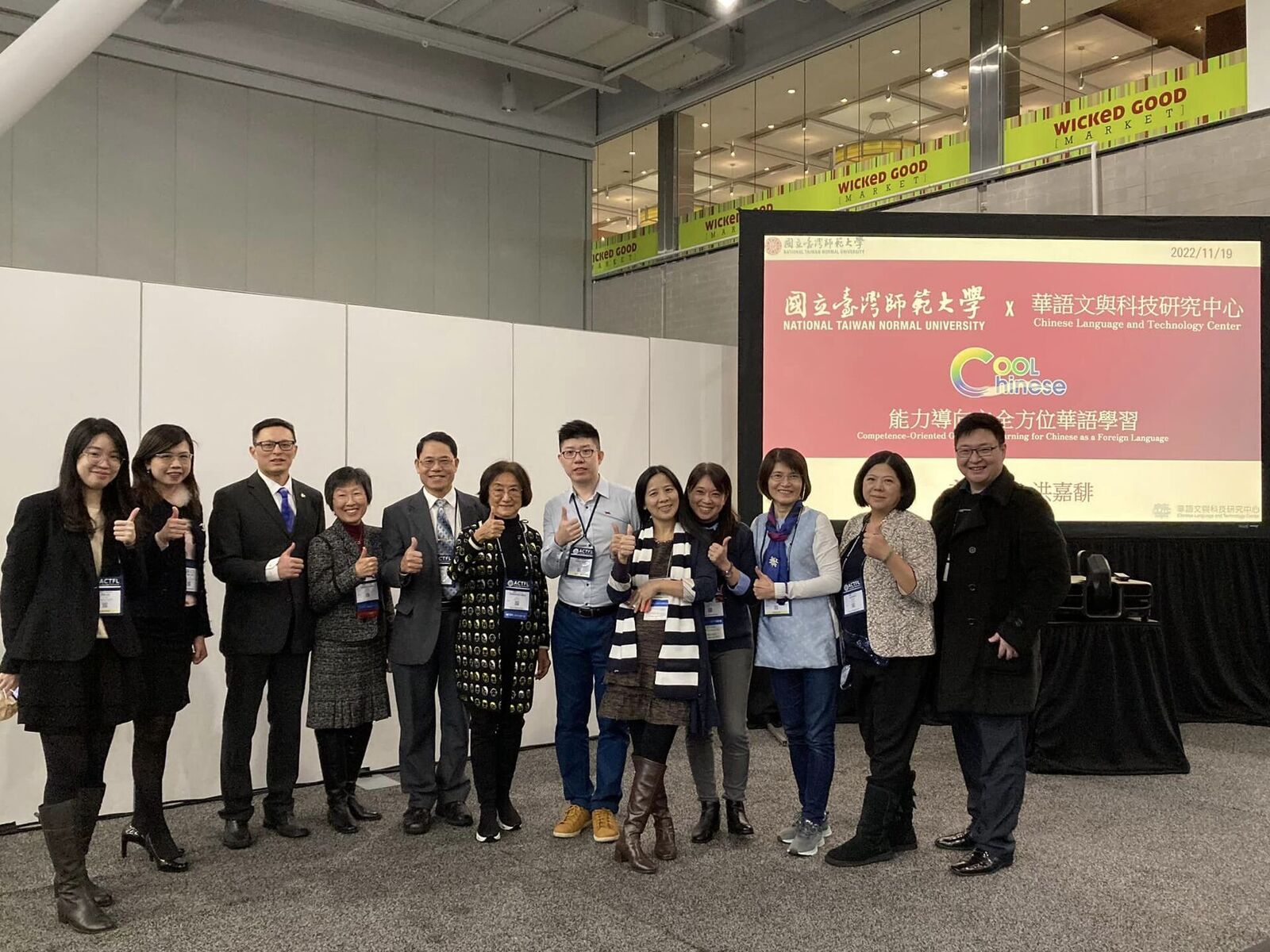 Despite the temporary decrease of the Mandarin learning population during the pandemic, Taiwan is now open and ready to bring in new and bigger cohorts of Mandarin learners across the world. Taiwan's participation and endeavors in global education, business, social and technological innovations, and many other areas of developments establish fertile grounds for all international visitors and students to broaden their experiences and to be inspired in Taiwan's collaboratively networked society. Learning Mandarin in Taiwan guarantees learner' success in language and further strengthens their global outreach.