"2021 Share Your Perceptions in Taiwan" Essay Contest First Stage Winners
"2021 Share Your Perceptions in Taiwan" Essay Contest First Stage Winners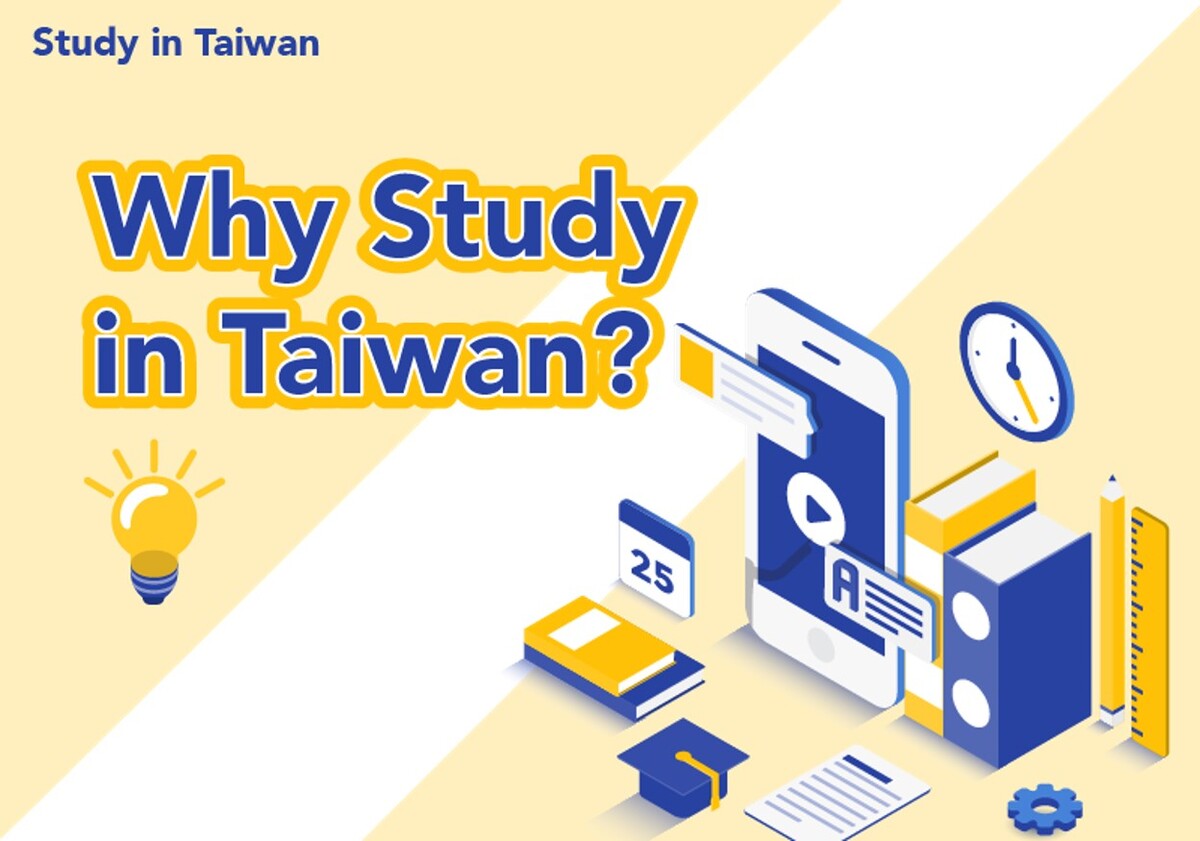 2021-06-21
To promote high-quality academic research and to promote Taiwan as the ideal study abroad destination for outstanding young people from all over the world, the Foundation for International Cooperation in Higher Education of Taiwan (FICHET) is organizing the "2021 Share Your Perceptions in Taiwan" essay contest. 40 outstanding submissions will be published on the Ministry of Education's "New South-bound Talent Development", FICHET, Study in Taiwan websites and supporting social media platforms.
The 40 winners will be invited to create a short video recalling their experience in Taiwan according to the following criteria:
Qualification for participation:


40 winners from the 2021 Share Your Perceptions in Taiwan essay contest.
Each winner may submit ONE single video.
The submitted video must be an original work which has not previously been awarded prizes in other competitions.

Event Schedule:


Deadline for submission: 23:59pm July 16, 2021 (Friday).
Failure to submit a video by the deadline will result in disqualification.
Winners will be announced on September 30, 2021 (Thursday) on the FICHET website (along with any relevant announcements).

Video theme:


Base on the content of the first stage essay contest, share your study experience in Taiwan. (Also you can share your study experience during the COVID-19 pandemic as supplement material).
During the epidemic, please follow the relevant regulations of disease prevention when shooting.

Video specifications:


Video content: submitter must appear in the video, sharing your experience studying in Taiwan
Video length: Within 30 seconds
File type: MPEG4, MP4
Video size: 16:9 horizontal
Resolution: 720p/1080p (4K)
Videos can be submitted with post-production effects. The organizer will superimpose a design template (see attachment 1). Please make sure your video content (especially your portrait) is not obscured by the template.
All videos must be submitted by uploading. DVD submissions will not be accepted. Failure to observe the required specifications will result in disqualification
Upload to: https://forms.gle/agPqpGuMYLW9N8fXA

Selection method:


Submissions will be uploaded to the Study in Taiwan YouTube channel, and the submissions with the three highest views will be declared the winners. The selection period and web links will be announced on the FICHET website.
If no submission meets judges' criteria, FICHET reserves the right to declare no winner.

Prizes:


1st Prize (one person): iPad 128G Wi-Fi (tax included)
2nd Prize (one person): Apple Watch SE (tax included)
3rd Prize (one person): AirPods Pro (tax included)
Prizes may not be exchanged for kind, cash or equivalent goods. The organizer reserves the right to amend these awards rules at its sole discretion.

For further information, please find the attachment 2.
【List of Winners】 (in order of school name in Chinese)
| | SCHOOL NAME | WINNERS | NATIONALITY |
| --- | --- | --- | --- |
| 1 | Academia Sinica | O. Singh | India |
| 2 | CTBC Business School | E. Ovechkin | Russia |
| 3 | Chinese Culture University | F. A. N. Pacaya | Peru |
| 4 | Wenzao Ursuline University of Languages | T. Severin | French |
| 5 | Tunghai University | J. George | Saint Lucian |
| 6 | Chang Gung University | A. E. A. Estrada | Mexico |
| 7 | Chang Gung University | T. V. Thuy | Vietnam |
| 8 | Chang Jung Christian University | B. Buhombe | Tanzania |
| 9 | Nanhua University | S. Shakya | Nepal |
| 10 | Southern Taiwan University of Science and Technology | N. N. K. Linh | Vietnam |
| 11 | Kaohsiung Medical University | S. Sithichoksakulchai | Thailand |
| 12 | Kaohsiung Medical University | R. Pandey | India |
| 13 | National Chung Hsing University | S. Kee | Malaysia |
| 14 | National Cheng Kung University | S. H. Dlamini | Eswatini |
| 15 | National Cheng Kung University | C. Sharapova | Russia |
| 16 | National Cheng Kung University | H. F. Gungor | Turkey |
| 17 | National Cheng Kung University | M. Michelle | Indonesia |
| 18 | National Ilan University | Y. Ferreira F. | Paraguay |
| 19 | National Pingtung University | P. Srongwiphol | Thailand |
| 20 | National University of Kaohsiung | G. Guven | Turkey |
| 21 | National Kaohsiung University of Hospitality and Tourism | A. Duarte | Paraguay |
| 22 | National Tsing Hua University | W. C. YIn | Hong Kong |
| 23 | National Taipei University of Technology | C. J. E. Rotela | Paraguay |
| 24 | National Taiwan University | E. Ng | America |
| 25 | National Taiwan University | A. Salah | Egypt |
| 26 | National Taiwan University of Science and Technology | N. R. Lezcano | Paraguay |
| 27 | National Taiwan Normal University | P. L. Purswaney | India |
| 28 | National Taiwan Normal University | B. Czerwiński | Poland |
| 29 | National Taiwan Normal University | C. R. d. Lima | Brazil |
| 30 | National Taiwan Normal University | J. Jung | Korea |
| 31 | National Taiwan Normal University | S. Nutachaisri | Thailand |
| 32 | National Taiwan University of Arts | L. K. Ying | Singapore |
| 33 | National Taiwan University of Arts | A. L. P. Zhen | Singapore |
| 34 | Kun Shan University | N. Nkabindze | Swaziland |
| 35 | Chaoyang University of Technology | J. Tam | Hong Kong |
| 36 | Tzu Chi University | L. R. Xuan | Malaysia |
| 37 | Tzu Chi University | N. Z. Yee | Malaysia |
| 38 | Taipei Medical University | S. Ormazabal | Chile |
| 39 | Ming Chuan University | M. V. Gunawan | Indonesia |
| 40 | Ming Chuan University | L. Firisua | Solomon Islands |
Attach file