Distinguished Foreign Alumni of Taiwan (Model)
Mandarin Learning Center, Chinese Culture University-Nur Adibah Binti Adammi
Mandarin Learning Center, Chinese Culture University-Nur Adibah Binti Adammi
Nur Adibah Binti Adammi | Malaysia
Face Forward
An Authentic Malaysian Café in Taipei
Nur Adibah has a café named located near the Xinyi Anhe MRT station, Nur Adibah's Mooka Café (慕咖) offers authentic Malaysian cuisine along with a story of personal persistence and adventure. Arriving from her native Malaysia only four short years ago, Abidah has come a long way.

Abidah comes from a family of entrepreneurs, with interest in the lumber and food processing industries. Seeking to expand their businesses into Chinese markets, her family encouraged her to go abroad to learn Mandarin. She'd originally planned to go to Shanghai, but a friend who had spent time in Taiwan convinced her to try her luck there. Through online searching, she found admission to a university in Taiwan and set off on a new chapter in her life.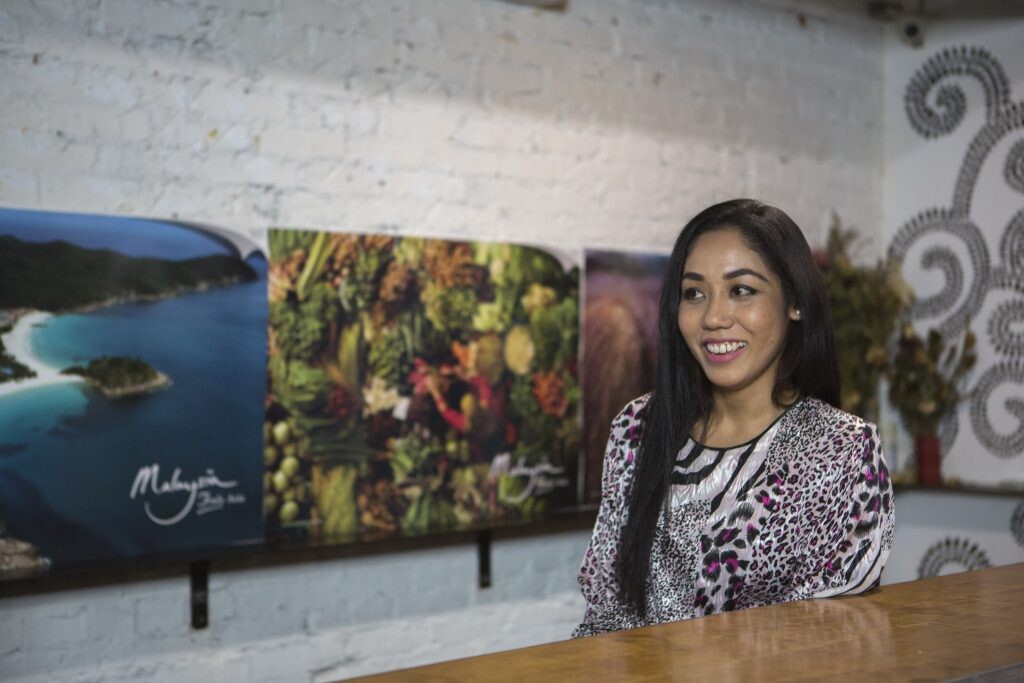 Learning and Exploring
The next day, Abidah found a job in a local café. She was no stranger to the hospitality industry – in high school and university she spent many evenings working in her family's restaurant. With her experience and enthusiasm, Adibah soon learned the nuances of Taiwanese culture and cuisine. She also never lost an opportunity to talk to the staff and customers, learning specialized, situation-specific vocabulary and idioms, gradually growing confident in her language ability. With her new language skills, her good work ethic and her background in the restaurant industry, it wasn't long before the café owner put her in charge.

Upon arriving, Abidah threw herself into mastering the language, spending her spare time out of class watching Chinese-language children's cartoons on TV and Youtube, and practicing reading and writing in the school library. While she made progress, she found that other classmates were improving much faster. What was their secret? It turns out that some of her classmates had taken part time service sector jobs in Taiwan, forcing them to speak Chinese in authentic contexts every day.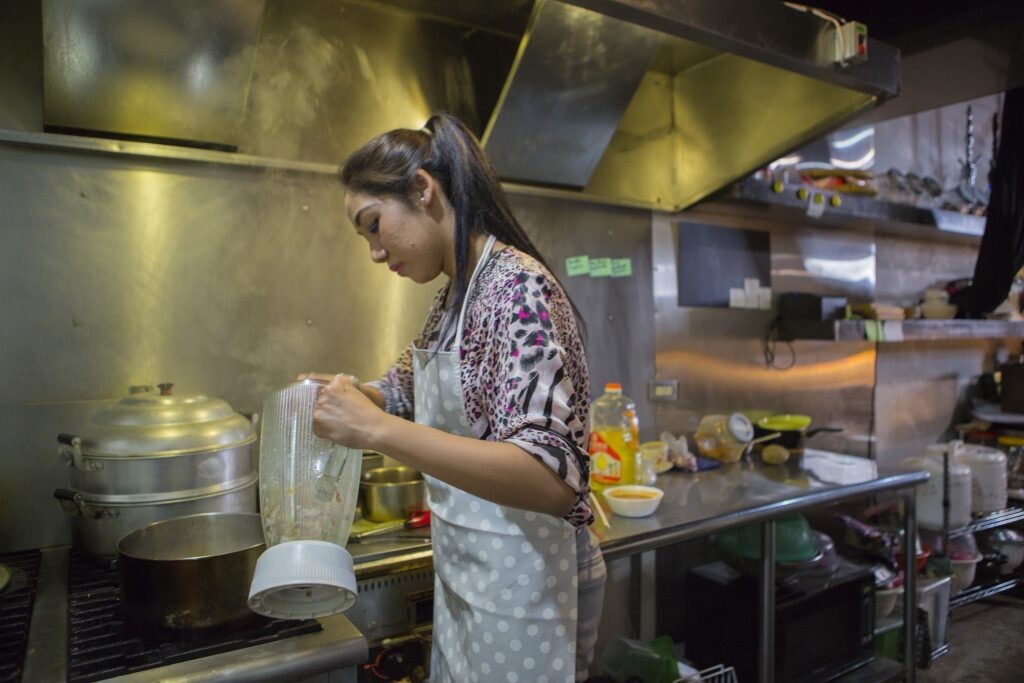 Opportunity Knocks
About this time, the Taipei City Government began promoting a Muslim-friendly environment to attract tourists from Southeast Asia, with a particular emphasis on increasing the availability of Halal cuisine. This was the event that convinced Abidah to stay in Taiwan and build her own business here. She returned to Malaysia for a year to make preparations, then returned to Taiwan to find a location and arrange suppliers with the help of local friends. Capitalizing on her architecture and design studies in college, she designed everything herself, from the layout to the interior to the menu.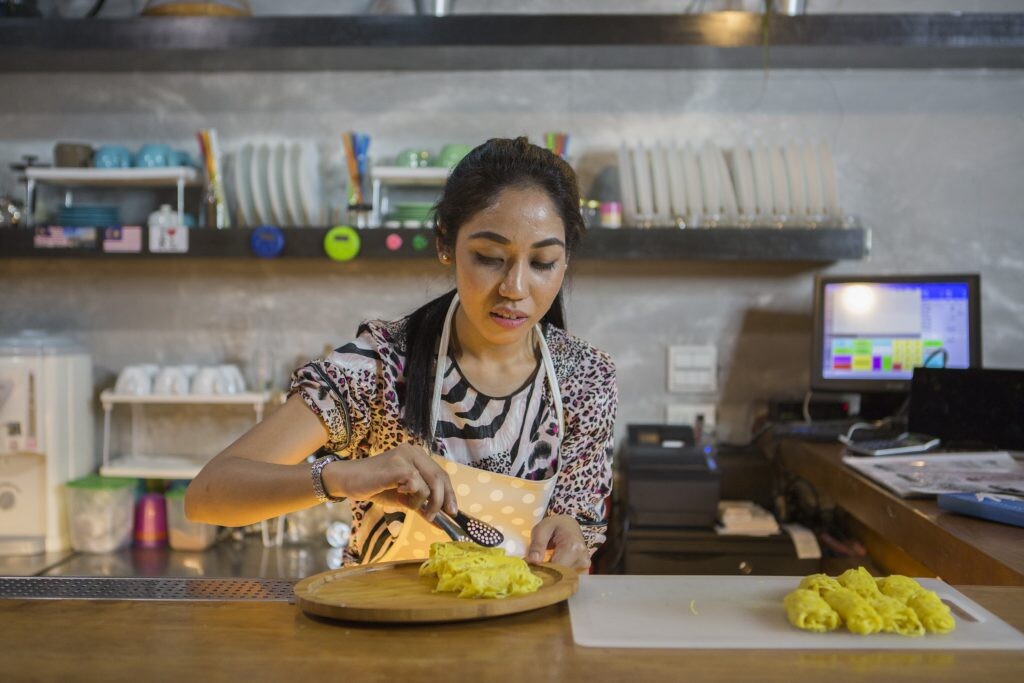 A Taste of Malaysia
In Malay, "Muka" means "face", and Abidah saw her new establishment as the new face of Malaysia in her adopted home. She changed the spelling to "Mooka" to make it easier to pronounce and for design considerations, and quickly sketched out the café's eye-catching logo.

The grand opening was a slice of Kuala Lumpur, with Abidah's Taiwanese and Malaysian friends mingling with the director of the Representative Office of Malaysia. Videos and photos of the event posted to Facebook let her share the moment with her delighted family back home.

Today, the Mooka Café is popular with both Malaysians and Taiwanese. She's modified the recipes a bit to better suit Taiwanese tastes, but she's always ready to whip up completely authentic Malaysian dishes for discerning locals and visiting Malays. She already has ambitious plans to further expand the menu, giving the Mooka Café a truly international outlook, and has set her sights on moving to a larger location to better handle the volume of customers.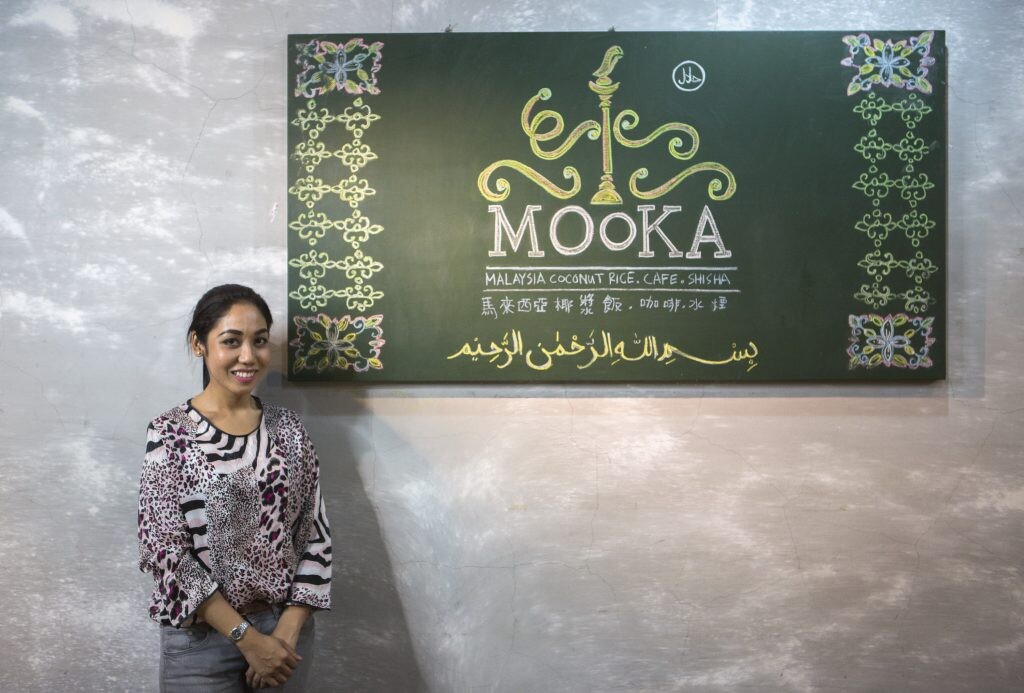 Long Way to Go
Those interested in starting a business in Taiwan could benefit from Adibah's experience. Local friends are absolutely essential, along with a positive and enthusiastic outlook. "Success isn't as important as learning from your experiences, and applying that knowledge to future efforts," she says. "Keep on dreaming, and work towards your dream, because that's what I do."