Distinguished Foreign Alumni of Taiwan|Case Submission Form
National Taiwan University of Science and Technology - Natsuyo Ozawa
National Taiwan University of Science and Technology - Natsuyo Ozawa
Natsuyo Ozawa | Japan
Natsuyo Ozawa, from Japan (Yokohama City), obtained her Bachelor's degree in Design from Taiwan Tech in 2017 and subsequently stayed in Taiwan for work. After working for a footwork company and a Taipei-based Japanese design firm, she joined Delta Electronics as a Marketing Communications Specialist until May 2023. Currently, she is working as a freelance designer, primarily undertaking UI design and graphic design related projects.

I wanted to work and live abroad, and Taiwan seemed a good choice
After having studied design at a Japanese vocational training college, and having worked as a graphic designer in Japan for several years, I wanted to work abroad, and obtain a university degree. As my grandfather is from Taiwan, I decided to go to Taipei to learn Mandarin in 2012. Due to a recommendation by a friend, I applied to Taiwan Tech, got accepted and enrolled in the Department of Design about six months later.

Design education at Taiwan Tech prepares well for work-life
With only six months of Mandarin language learning, it was quite difficult for me to follow lectures at normal speaking speed. However, as I already had several years of working experience in Japan, I was already familiar with most of the software and design concepts. Thus, I was able to follow the classes, and my Mandarin skills improved quickly.I was impressed with our instructors' professionalism and the friendly atmosphere in class. Compared to the training in Japan, where individual work is emphasized, group work was encouraged at Taiwan Tech which I consider as beneficial. Besides understanding other students' perspectives, you will learn how to communicate with others which is important for work life in the future.

From footwork company to international corporation to freelancing
I was working work part-time during my studies from the first semester onwards. Getting a work permit as a foreign student was straightforward, and there were many job opportunities for freelance designers in Taiwan. After graduation, I decided to stay in Taiwan, because I wanted to gain more experience here. I joined a footwear company for one year, where I helped create the company's corporate identity design. I also took on marketing and promotion work, and was in charge of a range of interdisciplinary projects. From 2018 to 2019, I was working for the Taipei office of the Japanese advertising agency GA crossing as a graphic designer.

In late 2019, I joined DELTA as a Marketing Communications Specialist. I was responsible for creating UI designs, web designs, exhibition backdrops, and other materials. I was also involved in setting up exhibitions, but due to the COVID19 pandemic most domestic and international events were cancelled. Of course, a multinational company like Delta offers attractive conditions in terms of salary and other benefits, and offers many chances for professional development. During my three-and-a-half-year tenure, I gained extensive experience across various design fields.
I decided to quit DELTA because I needed more flexibility in my work-life. I will have to travel back and forth between Taiwan and Japan for private reasons. Luckily, my work as a designer will allow for a "digital nomad life style". Also, I felt that I had already gained enough experience in graphic design work and that had a stable client base.

Planning a career in Taiwan
I think that international students who come to study in Taiwan should learn to be brave, accept challenges and try various things. That will help them find their direction which is important for starting a career. Of course, language skills are useful, but it also depends on the field that you are working in, and on the size of the company. You can get by without Chinese in bigger companies, but not in the smaller ones. For me, it is important to continue practicing Mandarin, there are many opportunities in Taiwan and I like to challenge myself with new things. Also, compared to the social atmosphere in Japan, Taiwan is more liberal, it is easier here to live my own life.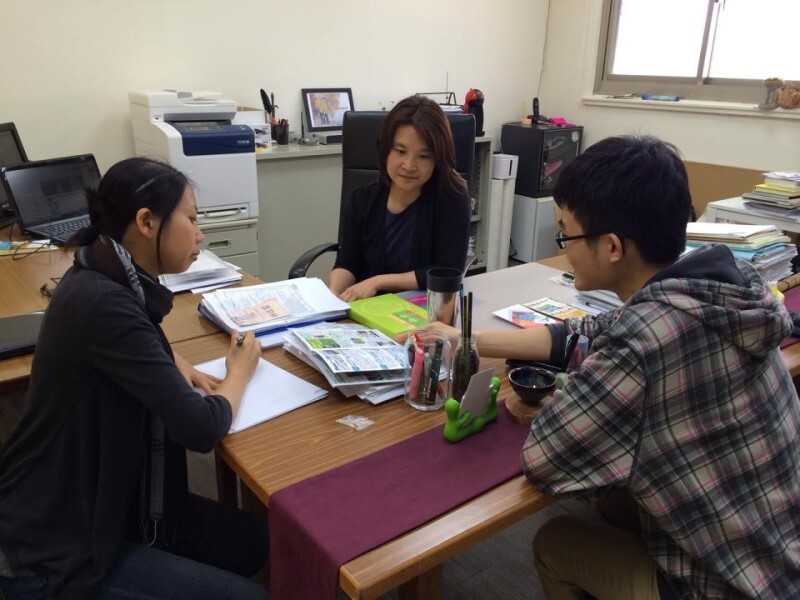 Natsuyo Ozawa discussing projects with her instructor, Associate Professor Tingyi S. Lin at Taiwan Tech Department of Design.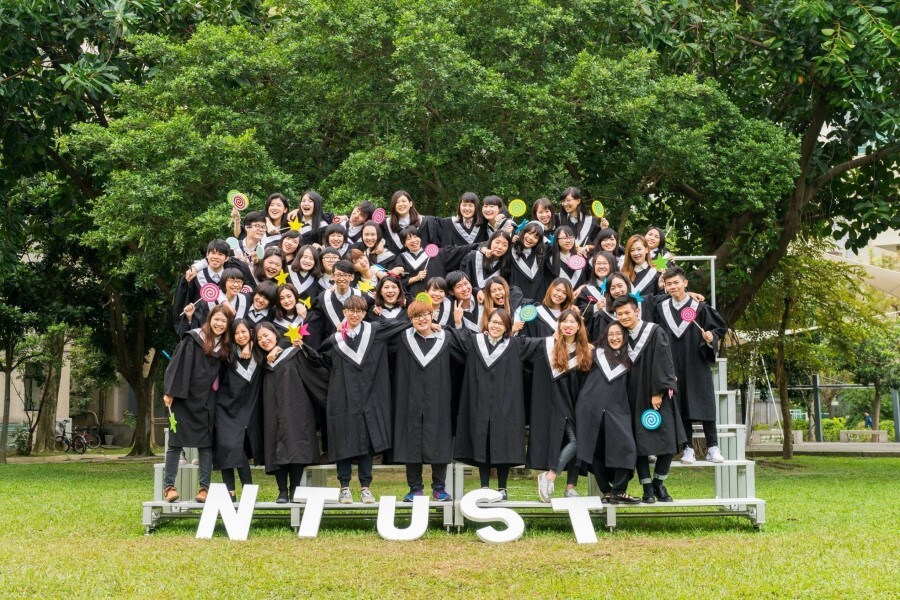 Natsuyo Ozawa obtained her Bachelor's degree in Design from Taiwan Tech in 2017.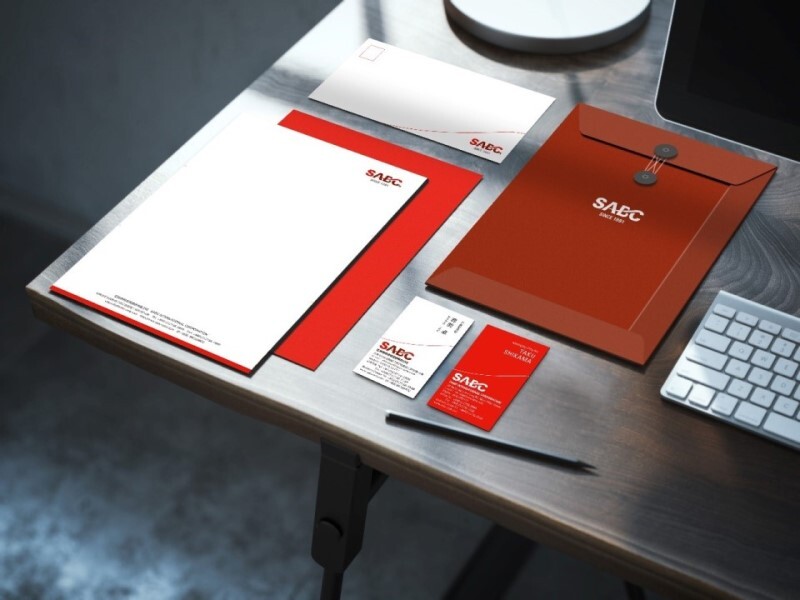 A CIS (Corporate Identity System) designed by Natsuyo Ozawa.