NAFSA is the world's largest nonprofit association dedicated to international education and exchange. NAFSA's 10,000 members are located at more than 3,500 institutions worldwide, in over 150 countries.

https://www.nafsa.org/about/about-nafsa
NAFSA is the world's largest nonprofit association dedicated to international education and exchange. NAFSA's 10,000 members are located at more than 3,500 institutions worldwide, in over 150 countries.

https://www.nafsa.org/about/about-nafsa
NAFSA 2023 Annual Conference & Expo|Washington, D.C.|2023.5.29~6.2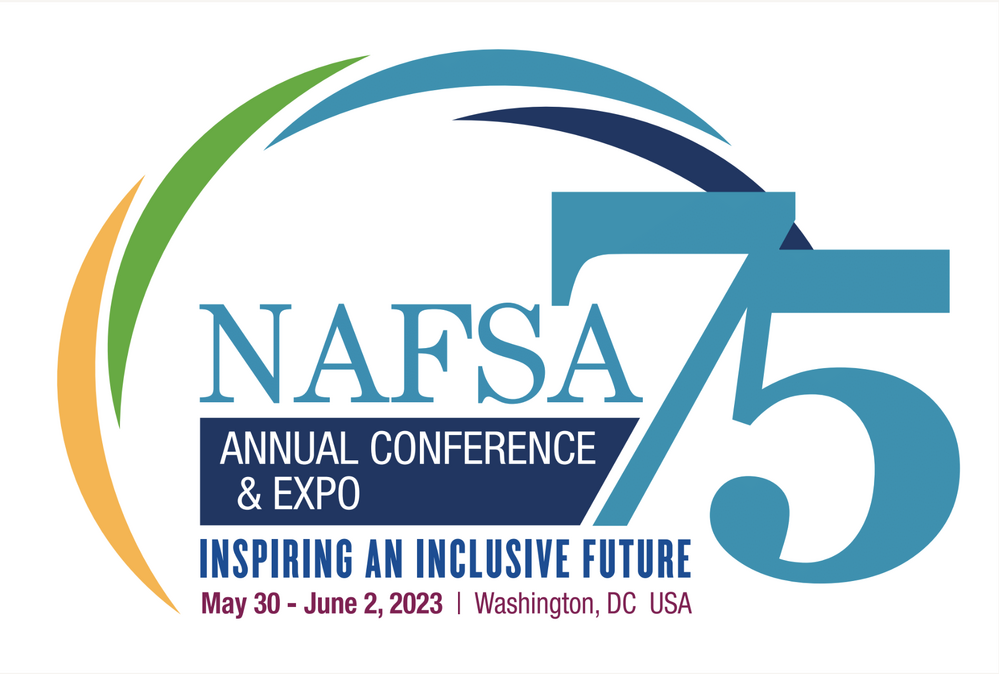 NAFSA: Association of International Educators, the world's largest association dedicated to international education and exchange, invites you to the NAFSA 2023 Annual Conference & Expo. Be a part of the most diverse and comprehensive global event attended by professionals from across the field. We are pleased to welcome you to our most exciting conference ever! Join us in Washington, DC from May 30 to June 2, 2023.
Official Website
Annual and Sub-Topics
Topics:
NAFSA at 75: Inspiring an Inclusive Future.