NAFSA is the world's largest nonprofit association dedicated to international education and exchange. NAFSA's 10,000 members are located at more than 3,500 institutions worldwide, in over 150 countries.

https://www.nafsa.org/about/about-nafsa
NAFSA is the world's largest nonprofit association dedicated to international education and exchange. NAFSA's 10,000 members are located at more than 3,500 institutions worldwide, in over 150 countries.

https://www.nafsa.org/about/about-nafsa
NAFSA 2022 Annual Conference & Expo|Denver, CO|2022.5.31~6.3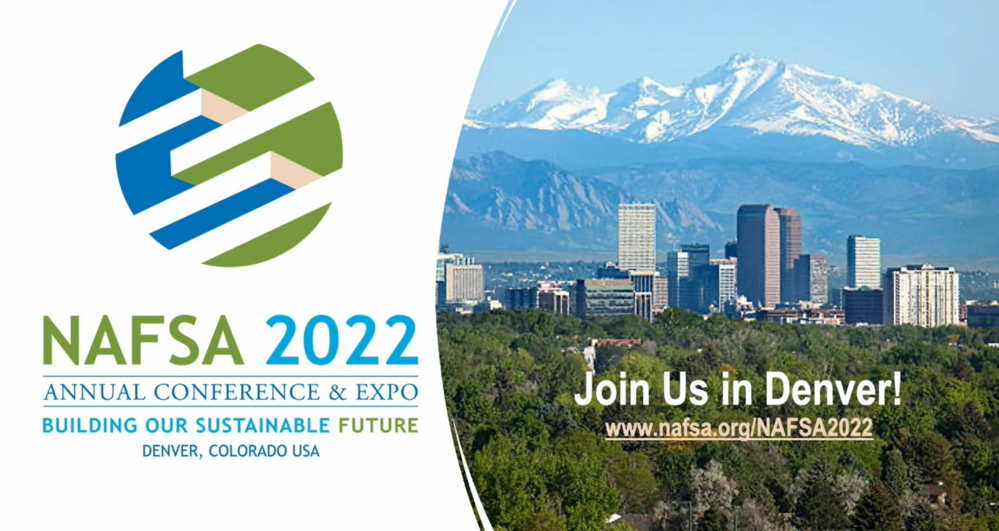 NAFSA: Association of International Educators, the world's largest association dedicated to international education and exchange, invites you to the NAFSA 2022 Annual Conference & Expo. Be a part of the most diverse and comprehensive global event attended by professionals from across the field. We are pleased to welcome you, in-person and virtually, to our most extraordinary conference ever!
Official Website
Annual and Sub-Topics
Topics:
Building our Sustainable Future
Register
NAFSA 2022 Registration Options Plan your participation in the NAFSA 2022 Annual Conference & Expo. Select the option that aligns with your professional and personal considerations. Choose either an All-Access Pass or a Virtual-Only Pass as a conference registrant. All-Access Pass Join together with thousands of international educators from all parts of the world in Denver, Colorado, USA for a program that will shape the future of international education for years to come. With All-Access registration you will gain access to the expanded virtual program offering–new to NAFSA 2022 participants this year!
Important Schedule
Important Registration Information
Registration Dates and Deadlines
This information is subject to change.

Registration Opens: March 1, 2022
Registration and hotel reservations open at 12:00 p.m. (EST).

Early-Bird Registration Ends: April 15, 2022
Early-bird registration rates expire at 11:59 p.m. (EDT).

On-Site Registration Opens: May 30, 2022
On-Site Registration Opens at 9:00 a.m. (MDT) at the Colorado Convention Center in Denver, Colorado.