NAFSA is the world's largest nonprofit association dedicated to international education and exchange. NAFSA's 10,000 members are located at more than 3,500 institutions worldwide, in over 150 countries.

https://www.nafsa.org/about/about-nafsa
NAFSA is the world's largest nonprofit association dedicated to international education and exchange. NAFSA's 10,000 members are located at more than 3,500 institutions worldwide, in over 150 countries.

https://www.nafsa.org/about/about-nafsa
2022 NAFSA Annual Conference & Expo call for proposals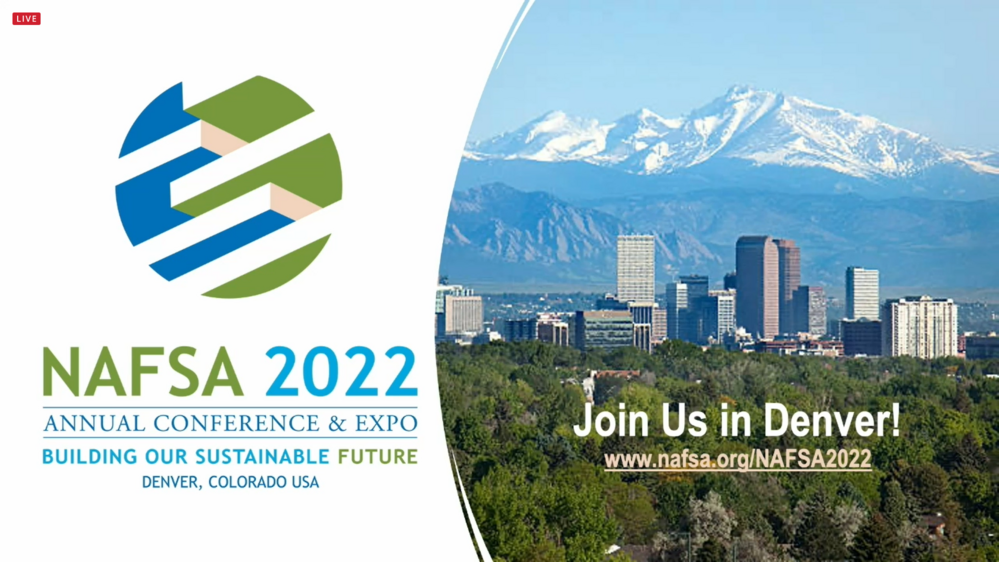 NAFSA welcomes proposals that highlight|
The role of international education in building social, economic, and environmental justice, and especially in promoting access, equity, diversity and inclusion;
Fostering economic and programmatic sustainability in international education strategies and offerings;
Model practices for virtual, in-person and hybrid program design and delivery;
International education leadership steering the recovery and rebuilding of the field;
The role of international education in combatting climate change and fostering environmental sustainability;
International education as a research field;
Creative design and technologies in international education programs and services;
Global, local, and campus-based advocacy for community engagement, shared responsibility and dialogue;
Navigating legalities, risk, and ethical challenges around global programs and operations during and postpandemic;
Measuring outcomes, assessing impact, and using data to advocate, educate and innovate for the future;
Support strategies for mental health, self-care and resiliency;
Career development and employability strategies to support the field at large, including students, scholars, faculty, and staff;
The importance of personal and programmatic mentoring;
Successful strategies for alumni engagement and cross-campus and cross-industry collaboration;
Comprehensive internationalization efforts, especially at underrepresented institutions.
Sessions and Workshops
Deadline: Aug. 25, 2021 at 5:00 p.m. (EDT)
☞What is a session? Sessions are panel discussions intended to provide attendees with model practices, regulatory information, and other key aspects of the field.
☞What is a workshop? Workshops are for training smaller audiences and teach in-depth practices.
Poster Fairs
Deadline: December 8, 2021, at 5:00 p.m. (EST)
☞What is a poster? Posters are visual presentations of model practices and programs. During the fairs, poster presenters and attendees have the unique opportunity to have one-on-one discussions about the topics presented.
| Key Dates | Sessions/Workshops | Posters |
| --- | --- | --- |
| Deadline (5:00 p.m. Eastern) | August 25, 2021 | December 8 , 2021 |
| Decision Notifications | November 2021 | March 2022 |
More information:
https://www.nafsa.org/conferences/nafsa-2022/nafsa-2022-call-proposals
Official Website
Annual and Sub-Topics
Topics:
Building our Sustainable Future