APAIE aims to encourage greater cooperation between institutions, to enrich and support international programmes, activities and exchanges, and to promote the value of international education across the Asia Pacific region and beyond.

https://www.apaie.net/
APAIE aims to encourage greater cooperation between institutions, to enrich and support international programmes, activities and exchanges, and to promote the value of international education across the Asia Pacific region and beyond.

https://www.apaie.net/
Registration for Study in Taiwan Booth at APAIE 2020 is now open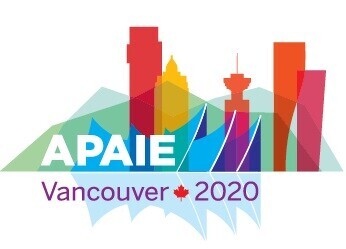 The Asia-Pacific Association for International Education (APAIE) was established in 2004. APAIE aims to encourage greater cooperation between institutions, to enrich and support international programmes, activities and exchanges, and to promote the value of international education across the region and beyond.
The APAIE Conference and Exhibition brings together international education policy-makers, practitioners and experts from across the globe to the Asia-Pacific region to network, improve professional skills and learn about new developments in international education. The APAIE Conference and Exhibition debuted in 2006 with 400 delegates. It now attracts over 2,000 delegates and 200 exhibitors. The growing attendance each year at the Conference reflects the burgeoning interest in the region and recognition of the Asia Pacific's important role in international education.
With Simon Fraser University as the lead host, APAIE 2020 will take place over 22-26 March 2020 at the Vancouver Convention Centre. The conference theme is Bridging Oceans-Internationalization and Higher Education in the Asia Pacific. For more information, please visit
https://apaie2020.org/
Registration for Study in Taiwan Booth at APAIE 2020 is now open.
Online registration https://forms.gle/BRaTBVefXXyTpdrW7