Academic and Research Cooperation (Model)
Braving the Challenges, National Sun Yat-sen University Embraces the Diversity of Students from around the World
Braving the Challenges, National Sun Yat-sen University Embraces the Diversity of Students from around the World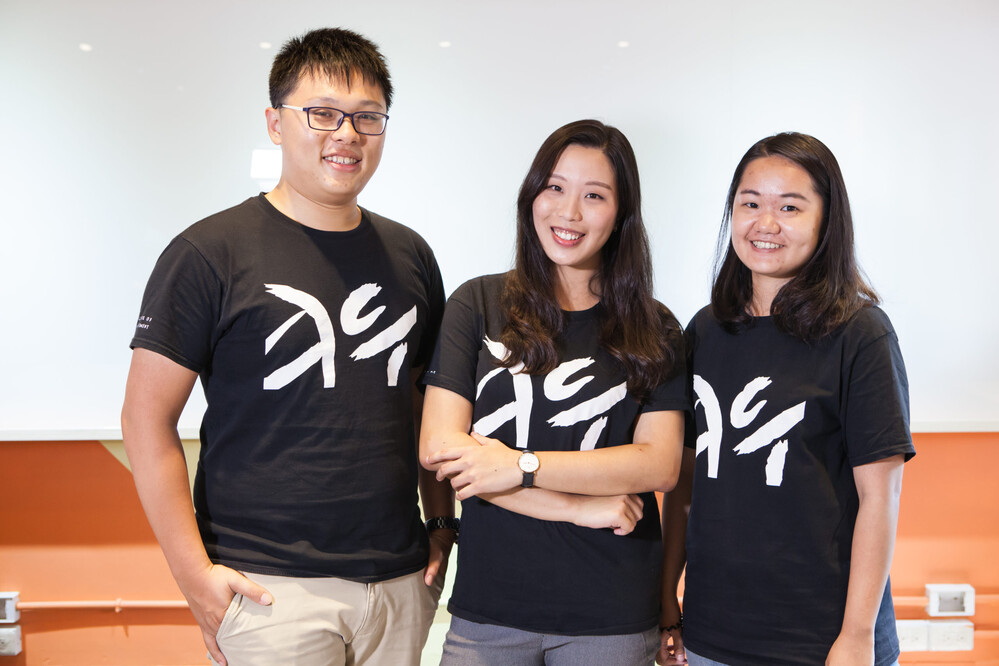 The ACT Global Program is quite challenging because it spans three universities in three continents (Asia, Europe and North America). Despite all the difficulties, the program has entered its 13th year with a total of 369 participating students. Apart from the large number of participating students from different countries, this continuous and innovative program is also highly integrated with the industrial sector.
The Sizi Bay pops up in our mind when it comes to National Sun Yat-sen University (NSYSU). Located at the Sizi Bay overlooking the Taiwan Strait, NSYSU stands the best chance of connecting with the world, which was why Kwang-Chung Yu, the late poet and retired Emeritus Professor at NSYSU, wrote that "facing the ocean is tantamount to facing the whole world," encouraging the faculty and students on the vast campus to embrace the world fearlessly.

It was midsummer. The blistering heat was getting to all of us on NSYSU's campus, making us crave for a patch of shade from the scorching sun. No sooner did we reach the corridor, than we felt the cooling breeze on our faces. The open-minded and clean-cut manner specific to southern Taiwan finds expression in the fresh air.

Since its founding, NSYSU has never ceased to link up with the world. Located in the relatively under-resourced southern Taiwan, NSYSU had been plagued by the uneven distribution. The hardships notwithstanding, its President Ying-Yao Cheng has never felt discouraged. Instead, he takes great pride in this university by claiming that "NSYSU has been maintaining a steady pace on the road to a small-sized yet robust research-oriented university, which earns it an international reputation in higher education. It is a force to be reckoned with!"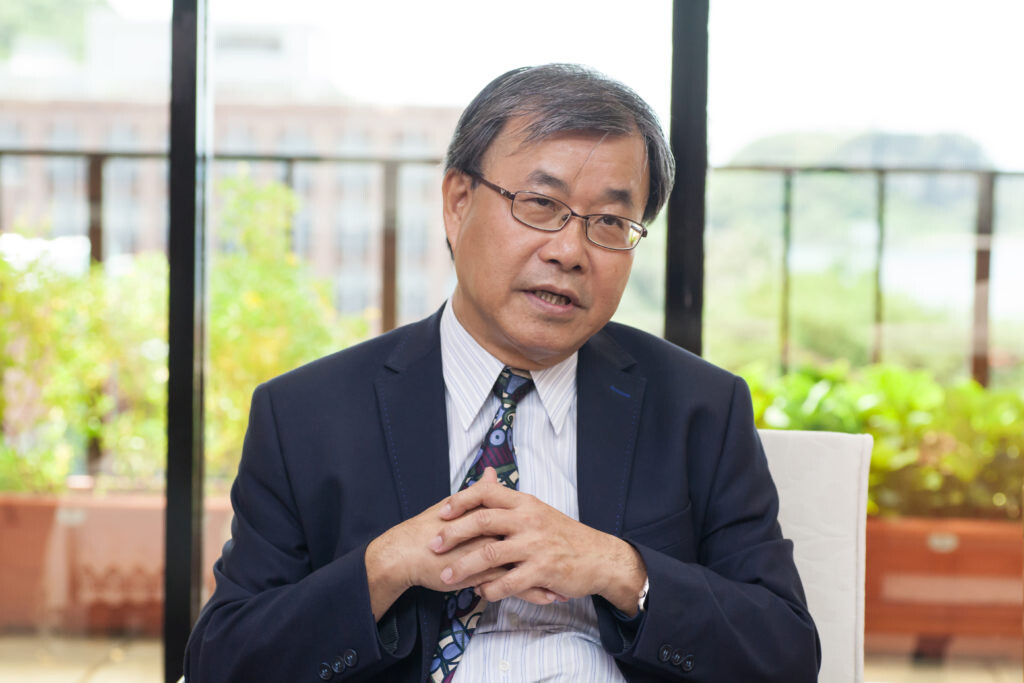 Serving at NSYSU for more than two decades, President Ying-Yao Cheng has a deep affection for this university.
Back to the early 1990s, Prof. Shyh-Jer Chen, who just returned from the University of Illinois, was entrusted with an important task by NSYSU's Institute of Human Resource Management: sending its graduate students abroad for studying.

At the time, information technologies such as the Internet and the E-mail system were still in their infancy, let alone the communications technologies like Google and other social media that were not popularized until the 2000s. Shyh-Jer Chen had no choice but to adopt the traditional method by searching for the resources and contact information of foreign universities on the low-speed Internet. He wrote over 200 E-mails personally, and sent them to universities and colleges in the United States and the United Kingdom. However, only three universities replied.

The success rate was less than 2%.

Nonetheless, the less than 2% reply has become the critical minority with which the NSYSU's international exchange started. "NSYSU set up the Office of International Affairs as early as in 2003, making it one of the first group of universities that establish a university-level office to deal with international higher education exchange," Chih-Wen Kuo, the Vice President for International Affairs, said proudly.

Holding the absolute conviction of "sending students abroad," the EMBA program in NSYSU's College of Management also send students to the U.S. and the U.K. every semester, through which it developed a student exchange program in collaboration with University of Victoria (UoV) in Canada. Based on this experience, NSYSU further engaged in student exchange with Johannes Kepler University Linz (JKU Linz) in Austria. Thenceforth, students at NSYSU were offered a new available option in Austria for studying and training. These two tracks of exchange had thus proceeded continuously.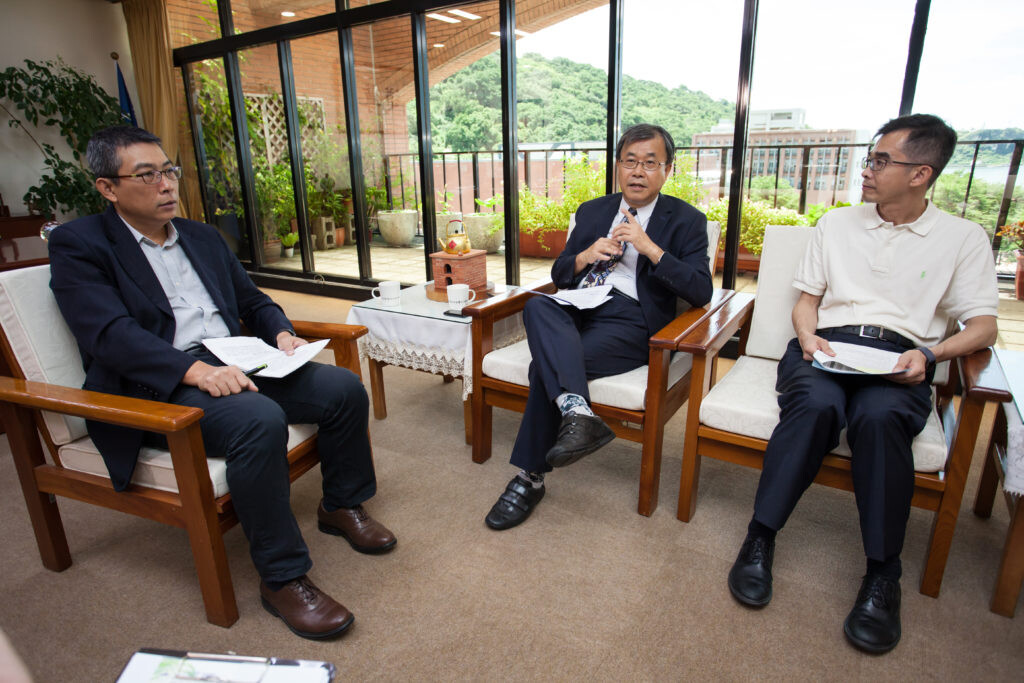 Chih-Wen Kuo, Vice President for International Affairs (left) and Shyh-Jer Chen, Dean of College of Management (right)
It was not until 2005 that the three parties decided to forge a closer cooperation than student exchange, and this decision resulted in the ACT Global Program. This nine-month program enabled participating students to conduct off-site learning at the three partner universities, and it has been administered for 13 years without disruption.
The students engage in actual business diagnosis, putting their knowledge into practical applications
The ACT Global Program is divided into three modules according to the distinguishing features of the three universities. The students do the Canada module in late August as their first stop, focusing on general theories about marketing, supply chain, financial management, and so forth. By early November, students do the Taiwan module that continues till the end of January next year. Enterprise visit is the focal point of this module, since Taiwan's thriving small and medium enterprises have arisen as a world-famous phenomenon that is impossible to be experienced in the Occident. By early February the students go to Austria, where they can directly interact with companies and engage in actual business diagnosis. The Austria module ends in late April.

Lasting for nine months, the ACT Global Program is as much a new experience as a painstaking process for all participating students. For instance, Lin Yeh and Chu-Hsuan Chang, two students from NSYSU and enrolled in the program in 2017, felt extremely stressed and exhausting at the first stop — Canada.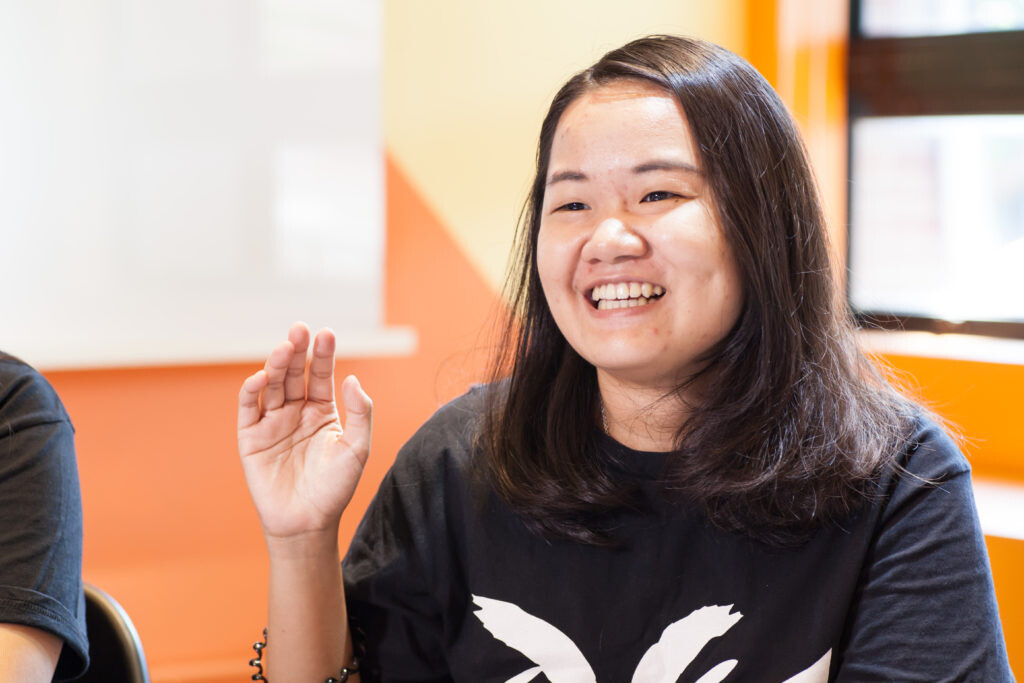 Ling Yeh, a student from NSYSU in the ACT Global Program
Dreaming of working abroad, Ling Yeh was eager to partake in this program in the very beginning, only to feel under considerable pressure since she arrived in Canada as a stranger. Apart from having difficulty with the class-requirement of expression in English, she had to spend more time than her Canadian classmates did completing the assignments at night. "Our foreign classmates hanged out after class but we could not. We must spend a lot of time on the required reading since it entailed strenuous effort. I remembered that I cried and fell to pieces one night! However, I found that my Austrian classmates encountered similar difficulty. They were taking caffeine tablets and staying up to study." After the 9-month boot camp-like training, Ling Yeh decided to work in Taiwan after graduation, because she has to take care of her aged parents, and she knows that she might be unable to withstand the working pressure alone in the future.

As a German major, Chu-Hsuan Chang originally thought that working in Germany would be her only career option. However, after completing the program, she realized that there are many career options open to her. "Now I feel that I can work in whichever country," she said. In Austria, Chang and her team members made business diagnosis for the Voestalpine AG, the largest steelmaker in Austria.

The Voestalpine AG produces a riotous profusion of products ranging from piers to rails. It not only hopes to get into the U.S. market, but also attempts to have a grasp of China. Chang and her team members helped this company do market analysis. "The company was very satisfied with our analysis for it showed some new opportunities, thinking that we did a good job," Chang said.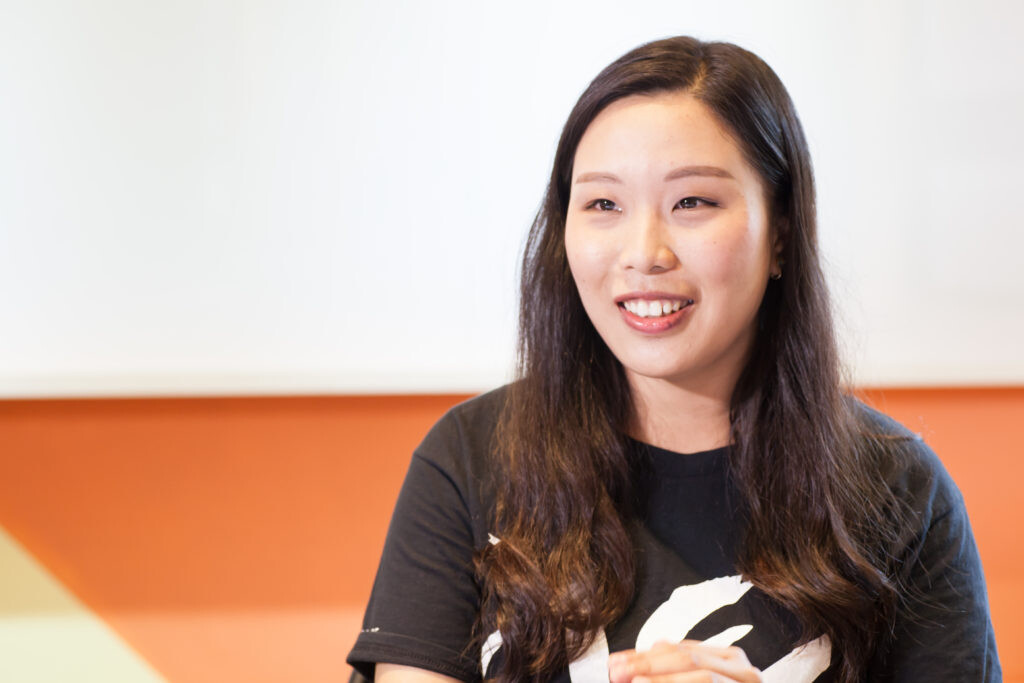 Chu-Hsuan Chang, a student from NSYSU and enrolled in the ACT Global Program
Of all the enrolled students, Chia-Cheng Liu could be the one benefitted from the program most directly. No sooner did he complete the program, than the leading manufacturer of conference equipment in Taiwan recruited him, even though he was writing his thesis and had not yet fulfilled his obligation with respect to the mandatory military service at that time. Intriguingly, the company was not quite satisfied with Liu and his team's case analysis that it assigned to them in the second phase of the program.

Why? Chia-Cheng Liu explained that the company has cooperated with a dealer in South Korea for a long time, who is great at marketing and capable of promoting the share-of-market of its products to the second place in South Korea. However, the dealer is getting old and has few employees. On top of that, there may be high variability in the South Korean market. Given these risks, the company requested us to figure out some solutions through this program. "We finally provided some general suggestions, only to know that the company had come up with them and tried in vain. The company demanded for a straightforward solution. To my surprise, the owner of the company asked me whether I want to apply my knowledge by working for him. I did not expect that I can start my career so soon."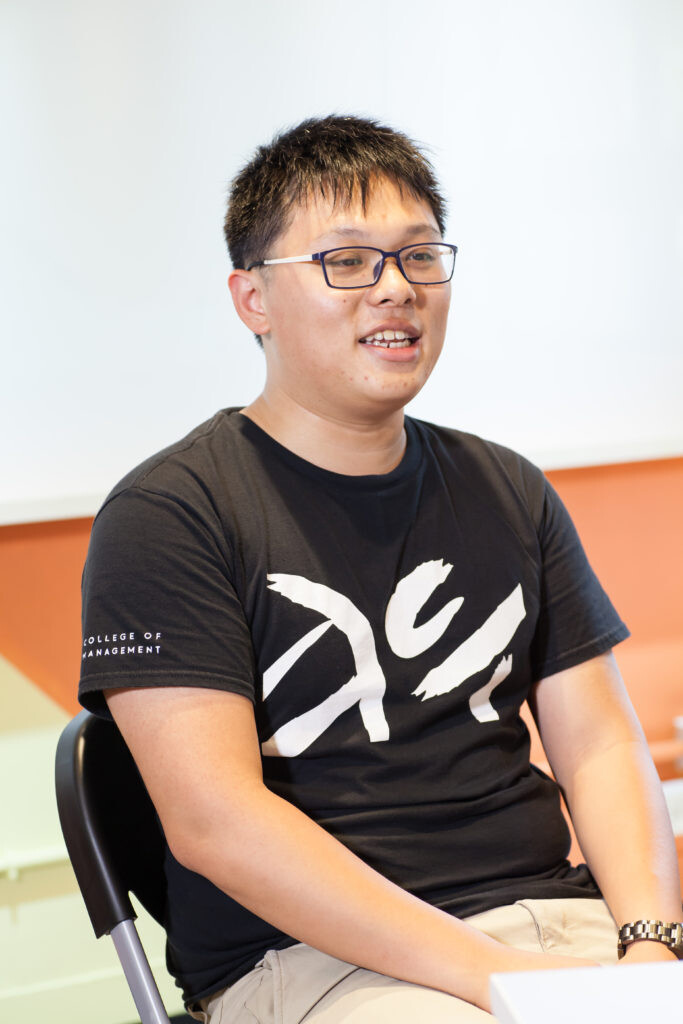 Chia-Cheng Liu started his working career early thanks to the ACT Global Program.
Campus without borders, students from the Four Corners
Shih-Chieh Hsu, the Director of Center for International Affairs, College of Management, has to fly with the students to Canada, help them settle down, and attend the opening ceremony every year. He told us that there is no lack of problems in the program over the past 13 years.

First of all, the three universities differ in educational system and tuition fee. Of all the tuition fees charged by the three universities, that by UoV is the highest, which gave the students from UoV a cause for complaint about such unfairness. The inter-university exchange is finally sustained with intensive communication and additional supporting mechanisms. This issue nevertheless highlights that equality among partners is a prerequisite to keep the ball of international cooperation rolling. Secondly, it has been a huge challenge for us to design the course of Innovation and Entrepreneurship, since experienced entrepreneurs cannot commit to teaching for a long period, and our academic fellows lack hands-on experience. The challenge lies in striking a balance between academic training and practical experience. "In addition, since the participating students from Canada need to pay a high tuition fee, they have higher expectations with regard to the course. No sooner did they feel dissatisfied with the course, than they voiced their complaints directly, which constitutes another real challenge to NSYSU."

In 2018, Shih-Chieh Hsu decided to personally teach the course of Innovation and Entrepreneurship. Equipped with experience of teaching in the U.S., Hsu is familiar with the characteristics of North American students. He also treats his teaching in this course as an opportunity to gain greater practical experience. In addition to reaching out to the industries, strengthening the bond with students is the major inventive for him to teach the course. "It seems to me that the accompanying teachers from our Canadian and Austrian partner universities are familiar with their students because they teach these students in person. As an accompanying teacher, however, I'm not quite familiar with these participating students. So I decided to give it a try, so as to demolish the wall between us."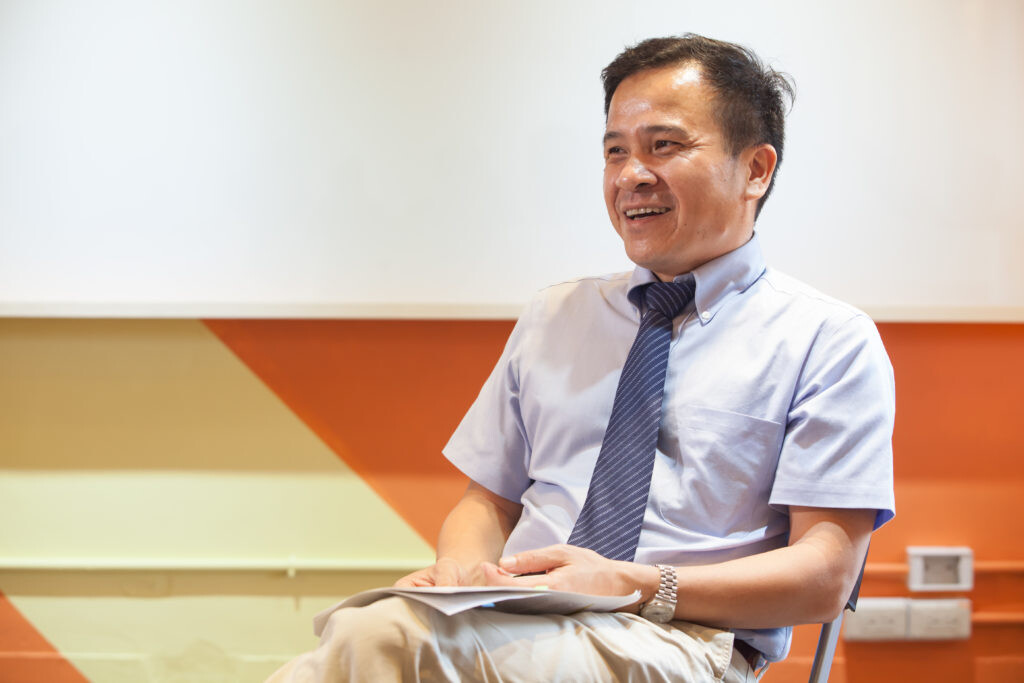 Shih-Chieh Hsu, Director of Center for International Affairs, College of Management, NSYSU

This seemingly irrelevant reason has been an underpinning factor behind the ACT Global Program for 13 years. In the normal course of events, the participants would keep lukewarm contact after the end of exchange activities. However, the participating students in the ACT Global Program formed nothing short of a cohesive group. After staying close with one another for 9 months, some students may make beautiful couples. Besides, if they finally enter into marriage, all the classmates will attend their wedding from the four corners of the world, so will the teachers. Moreover, the teacher from Austria who had taught in the program since its initiation got retired. All her students in this program organized a farewell party for her.

The participating students in the ACT Global Program share an indissoluble bond wherever they are after graduation. As said proudly by President Ying-Yao Cheng, "We expect NSYSU to be a turning point of our students' lives. NSYSU's campus is no longer confined to specific places or classrooms. All our students are classmates as long as they used to take courses and study together. Where our students can do research together, there is NSYSU's campus. Just like the sunny sky extending from the Sizi Bay, NSYSU has the great boldness to brave new challenges."