Academic and Research Cooperation (Model)
Academic Exchange Is Transforming Southern Taiwan University of Science and Technology
Academic Exchange Is Transforming Southern Taiwan University of Science and Technology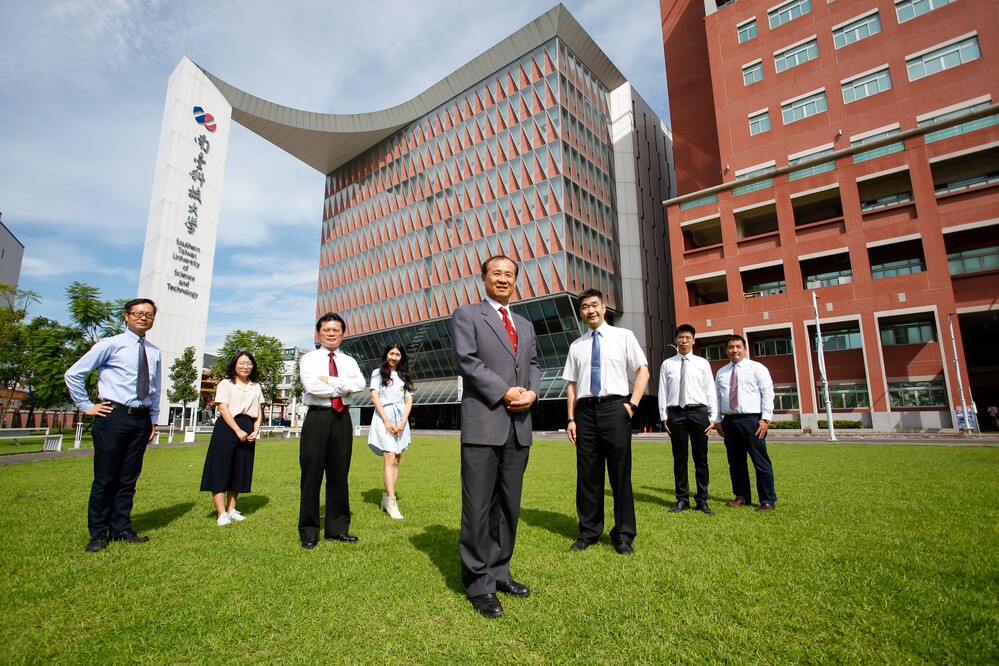 In 2002 Southern Taiwan University of Science and Technology signed an academic and student exchange agreement with Japan's Kogakuin University. In the years since, the two universities have further intensified their collaboration through jointly holding an annual International Symposium on Advanced Technology (ISAT), which now includes participation from Da Nang University (Vietnam) and the University of the Philippines Los Baños, further enhancing the value of academic exchange and creating new research synergies.
Located in Tainan, the Southern Taiwan University of Science and Technology (STUST) may have the busiest and most energetic university campus in Taiwan, with constant interaction between the students, faculty, the surrounding areas and local industry.

"Campus life has changed considerably since when we were students," said STUST President Deng-Maw Lu. "Instead of being tucked away in the library, today's students have much fuller lives, and this is a positive development."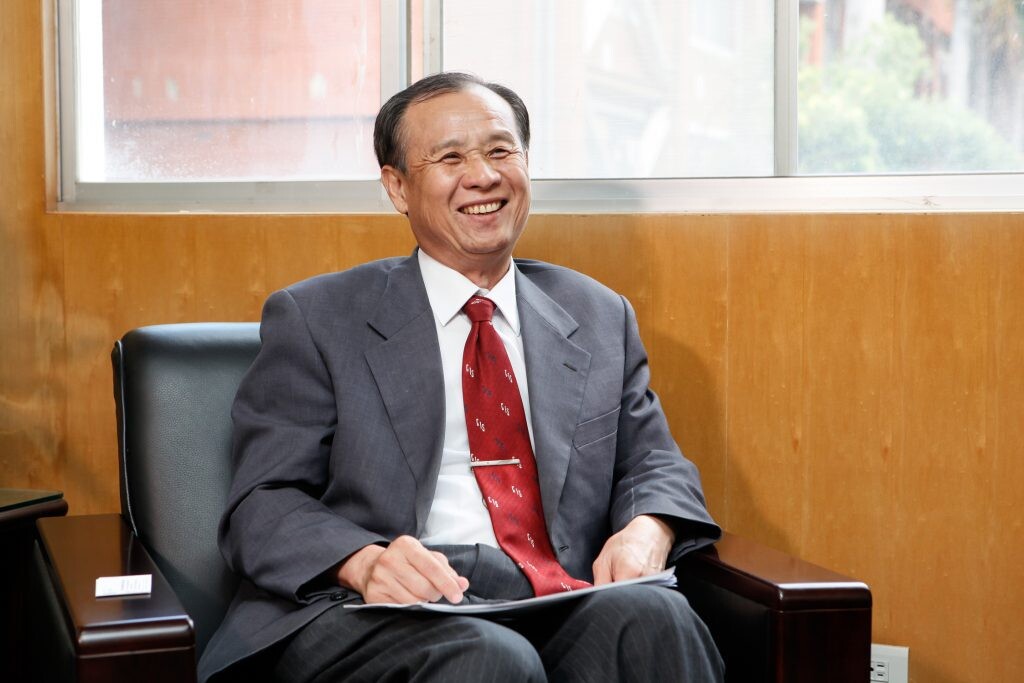 In his more than 30 years at STUST, President Deng-Maw Lu has developed a deep attachment to the school.
However, while STUST has developed a powerful alumni network over its half century of operation, the school is not widely known to the general population. Dr. Yung-Peng Wang, Associate Professor and Dean for the Office of International Affairs, originally hails from northern Taiwan and admits that STUST was not widely known prior to 1996 when it upgraded from a five-year technical college to a university.

Since then, STUST has undergone a complete transformation, and has begun looking abroad, promoting international seminars, overseas study programs, and internships at a range of scales, along with summer programs and double degree programs. These efforts not only promote study abroad opportunities for Taiwanese students, but also attract students from North America, Europe and Japan to southern Taiwan, creating a powerful channel for international exchange.
A Tradition of Selfless Service
What was the source of this transformation?

Dr. Wang says a great deal of the credit goes to the university's board of directors who leverage their prominence in political, cultural and industry circles to promote the school. The board includes prominent executives from major corporations such as Tainan Spinning Group, Universal Cement Corporation, Prince Construction Company, and Uni-President Enterprises Corporation, and board members take an active role in attracting resources for STUST, while ensuring that the University president and staff have near complete autonomy in terms of University operations and finance. Second, to enhance academic quality, former President and current Chairman Dr. Hsin-Hsiung Chang introduced incentives to attract highly qualified instructors and students recruited from both academia and industry. Third, the University has embarked on an ambitious construction and renovation plan to expand campus facilities to accommodate increased enrollment which currently stands at over 17,000 students, a remarkable achievement given Taiwan's trend towards an aging population. Finally, STUST has been a leader in the use of innovative marketing and advertising in Taiwan, setting precedents that many schools are now adapting to their own needs.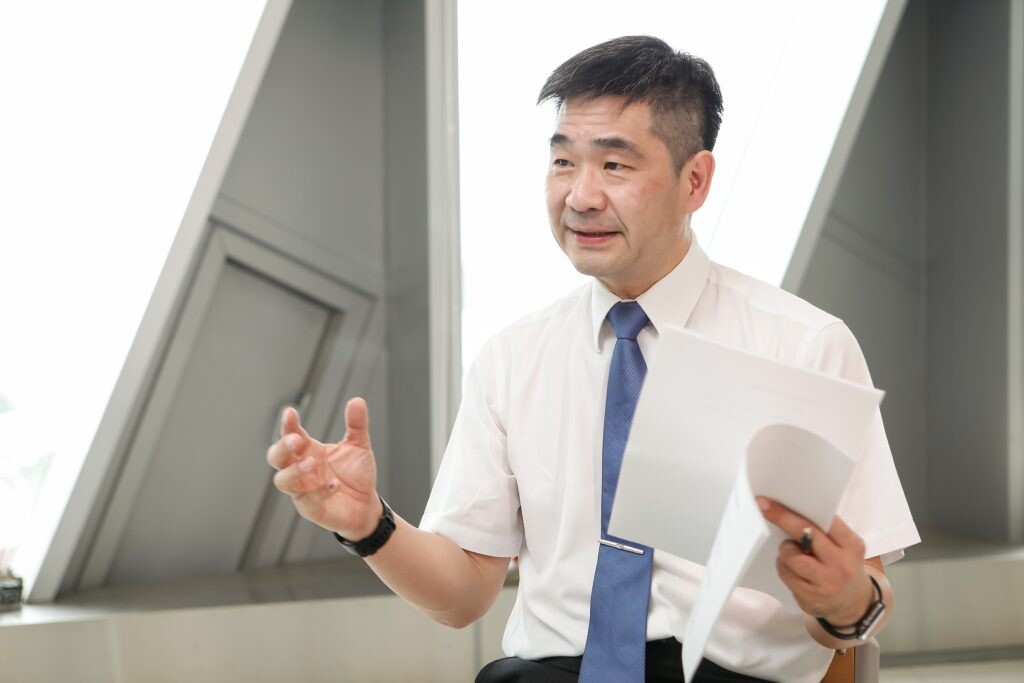 Dr. Yung-Peng Wang, Dean for the Office of International Affairs, STUST
In addition to these structural software and hardware improvements, the University undertook strategic investments in facilities and equipment. In 2002, under the personal direction of President Lu, STUST established the second largest Nanotechnology Research Center in Taiwan, creating a magnet for domestic and international talent and serving as a venue for annual international seminars. In President Lu's view, the horizons of the Nanotechnology Research Center are near infinite, particularly given the integration of leading edge artificial intelligence technologies.

STUST's outstanding performance makes it a magnet for top students. From 2006 through 2017, the University has continuously been recognized by the Ministry of Education's (MOE) Program for Promoting Teaching Excellence, and was a recipient of the MOE Exemplary University of Science and Technology Grant from 2012 to 2017, ranking it first among private technology universities, and fifth among public and private technology universities. In 2016, STUST ranked fifth nationwide in terms of patents awarded, behind National Tsinghua University, National Chiao Tung University, National Cheng Kung University, and National Taiwan University.
Academic Exchanges with Japan
The STUST Nanotechnology Research Center is a founding member of the International Seminar on Advanced Technology (ISAT) with Kogakuin University in Japan.

Established in 1887, Kogakuin University is one of four private universities of science and technology in Tokyo. ISAT was launched by Kogakuin University's current President Dr. Mitsunobu Sato during his tenure as Director of International Operations. At the time STUST was Kogakuin's first exchange partner in Taiwan. "Thus it was a priority to create a strong foundation of trust between the two sides through substantive academic exchange," he said.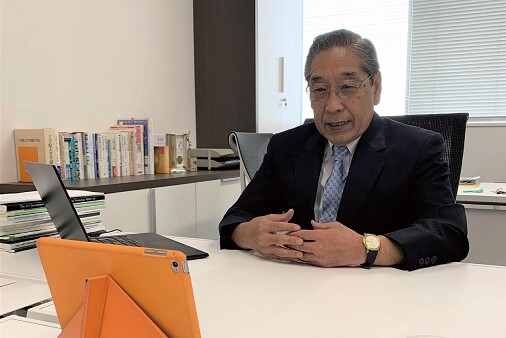 Kogakuin University President Dr. Mitsunobu Sato
President Sato also noted that universities in Taiwan and Japan face similar challenges including a lack of natural resources, aging populations, declining births and exposure to natural disasters. New technologies hold promise to address these issues, thus future cooperation between the two universities will focus on joint research in the applied sciences devoted to resolving pressing national and social issues. Starting in 2002, ISAT was co-hosted by Kogakuin University and the Beijing University of Chemical Technology. In 2004, STUST began to send representatives, and hosted the conference in 2006 under the direction of current Chairman Dr. Wang Sheng-Chang of the Mechanical Engineering Department. In 2011, Beijing University of Chemical Technology temporarily withdrew from the consortium. And at this time, President Sato turned to his wealth of professional contacts, recruiting the University of Da Nang (Vietnam) and, more recently, the University of the Philippines Los Baños.

ISAT is a three-day conference covering seminars, presentations (oral and posters) meetings and site visits to companies and laboratories. The main presentations last 20 minutes followed by a 5 minute Q&A, while research students are given two minutes each to introduce their posters to the main audience, followed by extended discussions at their respective booths.

Based on his rich international exchange experience, STUST doctoral candidate Liang-Bi Chen not only presented a poster session, but was invited by his faculty advisor to take part in a paper presentation. "Including me, there were only two students in the event – everyone else was faculty," he said, noting that the site visits to laboratories and the library helped him better understand the current developments status at Kogakuin University.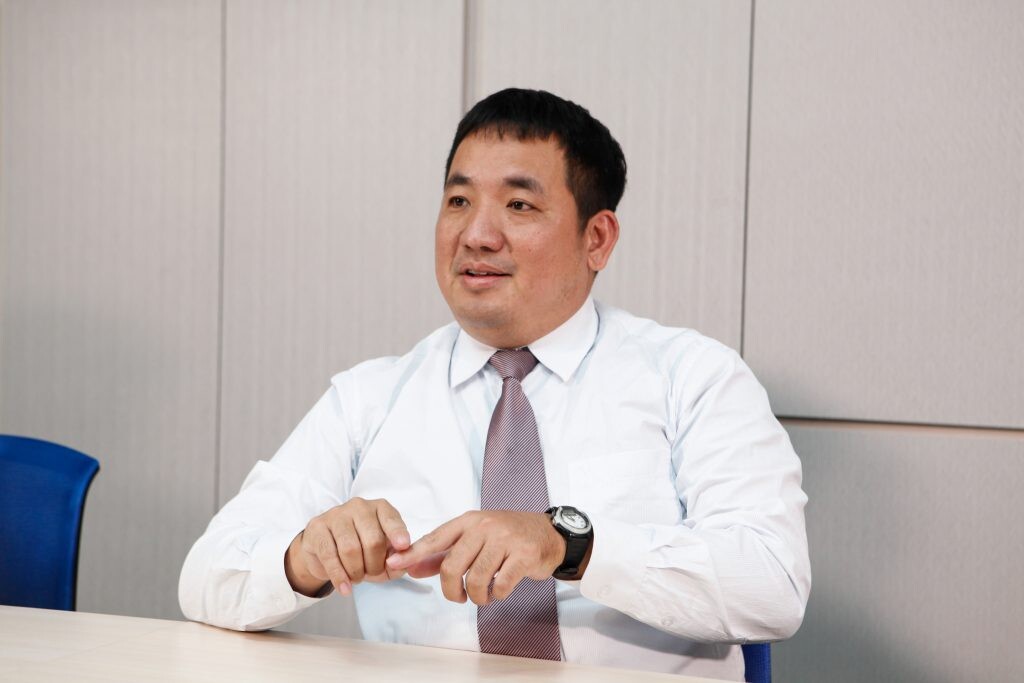 STUST Electronic Engineering Ph.D. candidate Liang-Bi Chen
Now established for over a decade, the Kogakuin University College of Engineering has now invited STUST to jointly apply to the Sakura Exchange Program in Science, a program that will provide scholarships to STUST students to study at Kogakuin. Currently, two STUST Master's degree students Yi-Chan Chiu and Yin-Tzu Chang participated in short-term exchanges at Kogakuin as part of the Sakura program.

Chiu's research focuses on the use of artificial intelligence to identify scalp conditions, and also used his time in Tokyo to improve his Japanese language skills. "I'm very interested in Japan, and this exchange has further increased my desire to return to Japan as an exchange student as part of my studies."

Chang Yin-Tzu noted the difference in the atmosphere of academic discussions in Taiwan and Japan. "Japan is a very serious place, and academic seminars are similar to corporate meetings." But this rigorous approach helped her better organize academic seminars in her department upon her return to Taiwan. "Japan has a head start on us in terms of developing relationships with Southeast Asia," she noted, and her experience at Kogakuin has sparked her interest in working in Vietnam after graduation.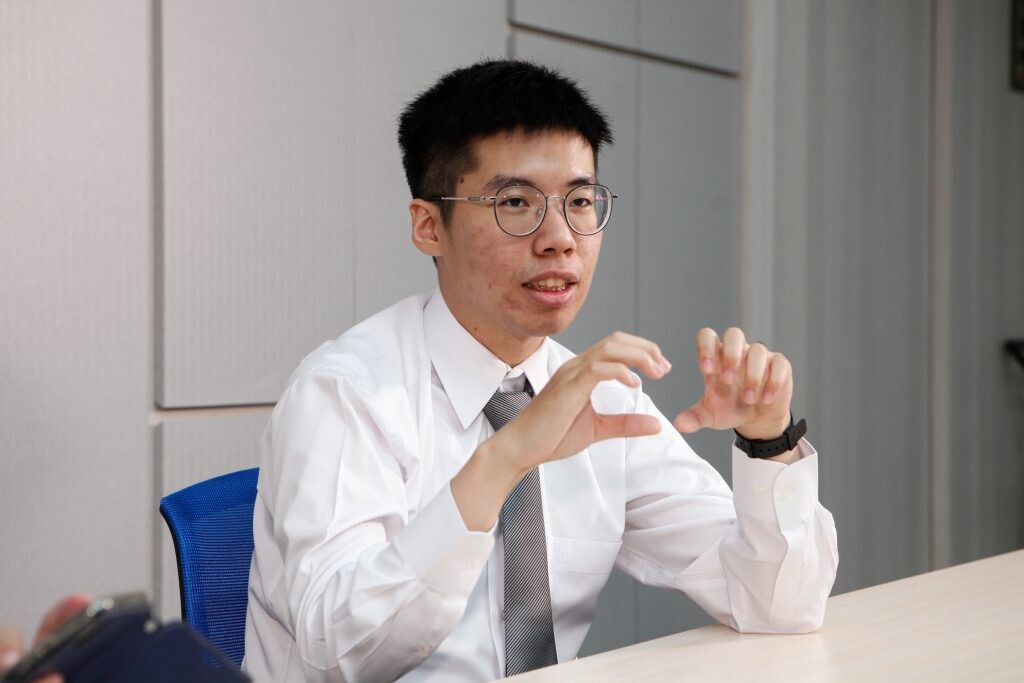 STUST Masters students Chiu Yi-Chan (Electronic Engineering)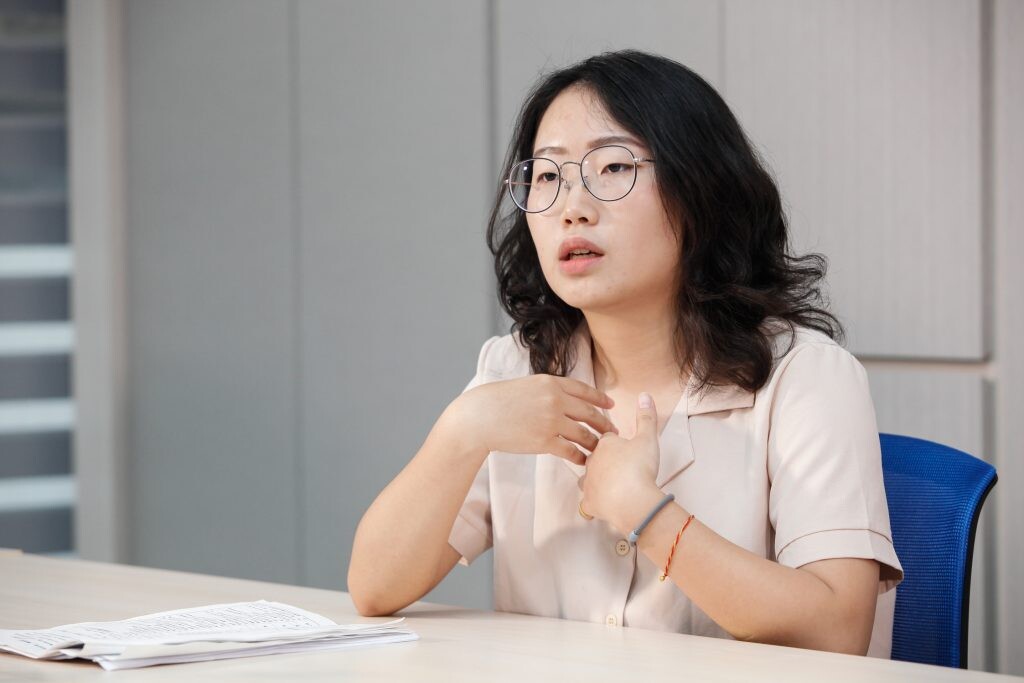 Yin-Tzu Chang (Chemical and Materials Engineering)
Summer sessions prepare foreign students for double degree
In addition to expanding students' international perspective through academic exchanges, STUST encourages students to go abroad through overseas graduate study sessions and study groups. President Lu said that students in these groups not only enjoy full scholarships, but also receive a NT$50,000 living stipend. "These programs are designed to encourage students to go abroad."

As a model science and technology university, STUST capitalizes on its strengths in practice, expanding international internship channels to help students improve their language skills and gain practical experience. President Lu noted that the Japanese Language Department encourages all students to go to Japan for internships at famous restaurants or at the Ibusuki Hakuruikan Hotel. "These internships not only provide valuable work experience, but also excellent opportunities to improve one's Japanese language skills."

These strategies are designed to help students to actively plan various programs to access new opportunities. STUST not only selects students to go abroad, but also attracts students from abroad to participate in its "Summer Enterprise Management Session", thus achieving effective two-way communication.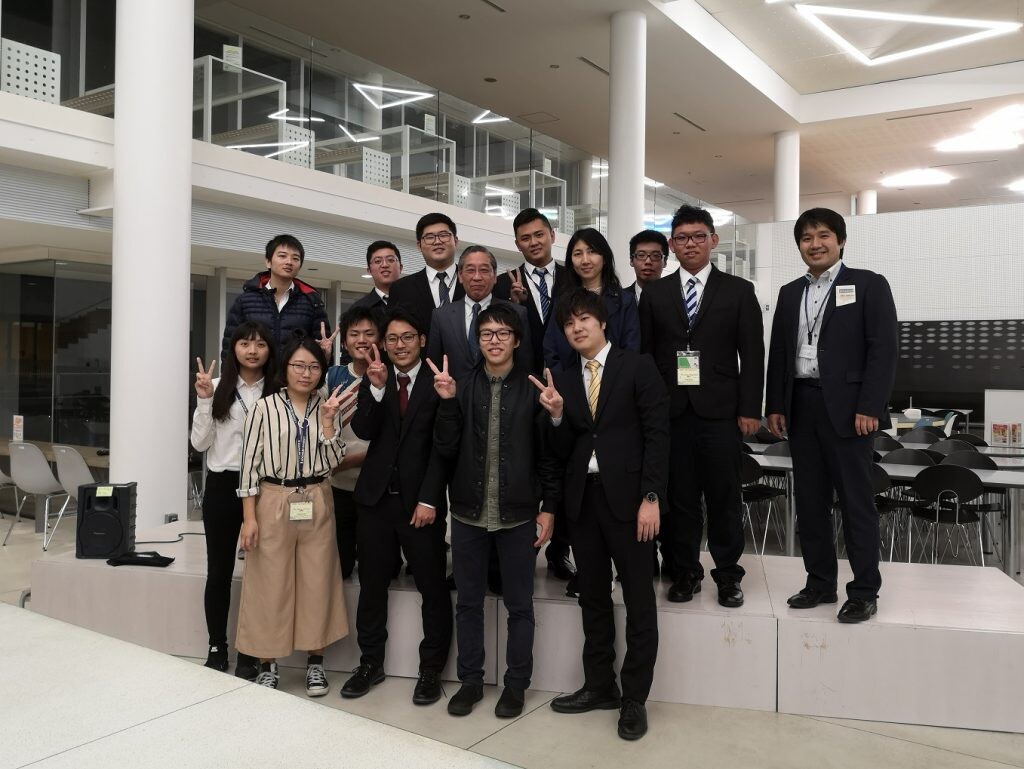 November 1, 2018: STUST Computer Science and Information Engineering Department Professor Cheng Shu-chen and her students at the SAKURA Exchange Program in Science program at Kogakuin University.
The Summer Session brings together students from STUST and its sister schools Paris 12 Val de Marne University and Chuo University in Japan. Dr. Wang Yung-Peng notes that each school sends a group of 20 to 30 students to attend the two-month course, including site visits to large enterprises, providing students with a deep understanding of actual corporate management and operations. "This program exemplifies the future of double-degree programs," he said. "Many students return from the Summer Session to complete the double degree at STUST."

STUST has also tried to attract foreign students by offering a Chinese language program, but Dr. Wang explains, "The program had trouble attracting students who were more attracted to schools in northern Taiwan."

Each school must adopt an internationalization strategy suited to its particular conditions and geographical situation, but success ultimately depends on the school offering a unique advantage. STUST's comprehensive internationalization strategy highlights its advantages to create substantial bilateral exchanges, providing its students with meaningful opportunities to study abroad, while attracting top quality foreign students to Tainan, creating a bright future in the global higher education market.