Academic and Research Cooperation (Model)
Moving to the Front: NTTU Turns Challenges into Advantages
Moving to the Front: NTTU Turns Challenges into Advantages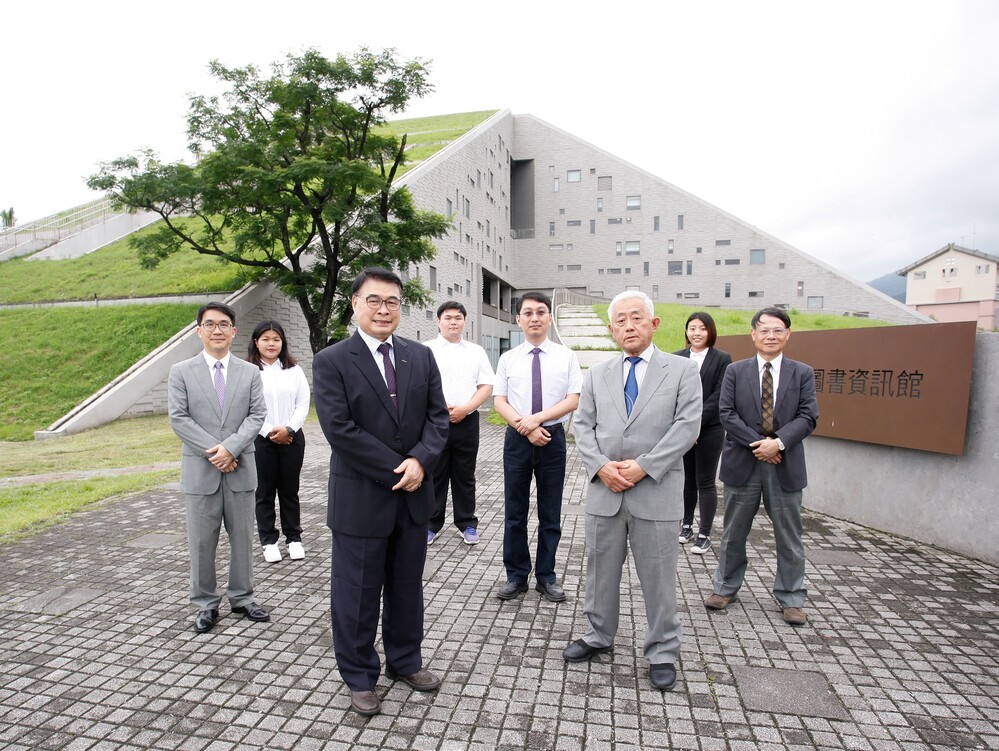 Located along Taiwan's pristine southeast coast, National Taitung University (NTTU) is nestled in some of the island's most dramatic landscapes and is surrounded by some of Taiwan's most unique cultural heritages. Its library is internationally noted for its brilliant design, having been selected by the International Federation of Library Associations as among the "1001 Libraries To See Before You Die". Beginning in 2016, NTTU launched a double degree in physical education with Japan's Sendai University. Both campuses share stunning natural settings and have considerable similarities in terms of the student bodies, allowing for the development of a truly unique international exchange model.
Sendai University celebrated its 50th anniversary last year. Having been completely restored following the 2011 Tōhoku earthquake and tsunami, crowds of students gathered around an open air stage in the center of the beautiful campus as a group of eight Taiwanese aboriginals, dressed in traditional costumes, performed traditional aboriginal songs and dances. Sendai University Chairman Taiji Hozawa watched the scene with a smile.

One year later, three of these students had returned to NTTU to graduate. While NTTU and Sendai have been involved in academic exchange for over a decade, and Hozawa had visited NTTU on numerous occasions, this was his first time attending NTTU graduation, where he would be conferring a double degree on Hsieh Chih-Yang and Lin Tzu-Ting.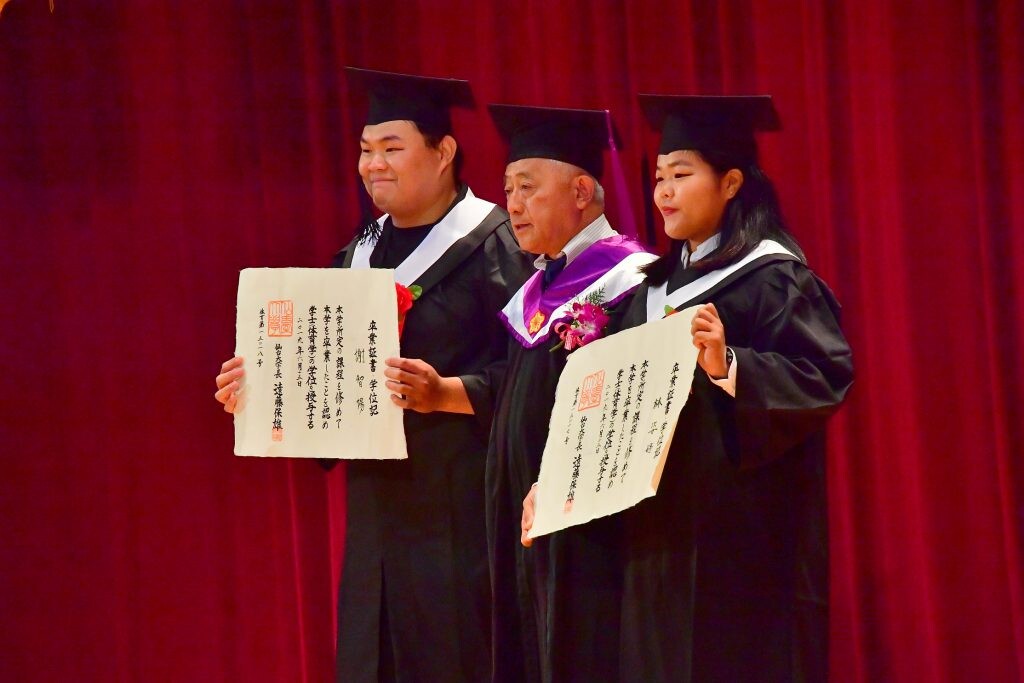 左起:謝智陽同學、朴澤泰治理事長、林姿婷同學
A Meeting Between Northeastern Japan and Southeastern Taiwan
In 1999, Professor Liang Chung-Ming from the NTTU Department of Education had just returned from teaching at Tohoku University in Japan and accepted a position teaching at National Taitung Teachers College (which subsequently became NTTU), joining a former classmate in Japan who had studied under Dr. Sato at Sendai University.

At the time National Taitung Teachers College was not only geographically remote, but was also starved for resources. "It was really backward back then," remembers Professor Liang. "I started thinking about how to bring teachers to Sendai for training."

In his second year, he contacted Sato and arranged to bring a group of teachers to Sendai on exchange. Feedback from all participants was highly positive, and the exchange continued uninterrupted to the present. NTTU specifically chose Sendai because, unlike nearby Tohoku University, Sendai specializes in physical education, making it a good match for National Taitung Teachers College

"I also asked Professor Sato to come to Taitung to teach. The airfare and expenses were provided by Chairman Hozawa, while I found funds to pay Sato a small honorarium." Liang carefully collects the documents for each year's seminar and brings them back to Sendai.

Once this exchange of faculty and instructors had stabilized, the exchange began to extend to students.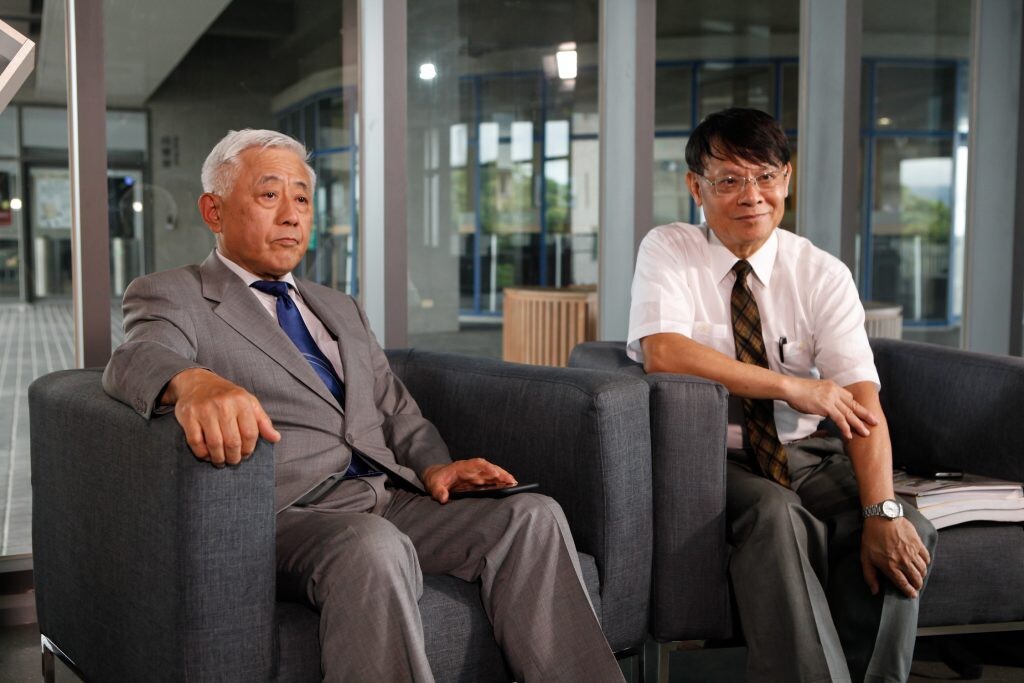 Sendai University Chairman Taiji Hozawa (left), NTTU Department of Education Professor Liang Chung-Ming (right)
"Sendai University focuses on physical education, does not offer a doctorate program, and the masters program is also rather undeveloped," said Liang. "Our own college is quite well developed, with masters and doctoral programs, and the physical education department has an affiliated high school, making it easier for us to start with a concentration on physical education."

In 2003, National Taitung Teachers College was renamed National Taitung University, comprising three colleges in the humanities, engineering and education. In the same year, NTTU and Sendai University officially signed a memorandum to establish a five-year collaborative program, launching an exchange program in 2007, and the following year signing an MOU for the double-degree program which formally began in 2009. This launched the first of increasingly substantial academic exchanges over the next decade as NTTU continued to develop its international presence.

NTTU President Tzeng Yew-Min noted that, as the only university in Taitung County, NTTU has trouble attracting foreign students using traditional approaches to internationalization. "We also have to think about developing our local characteristics and advantages, and thus allow others to truly appreciate what makes NTTU special."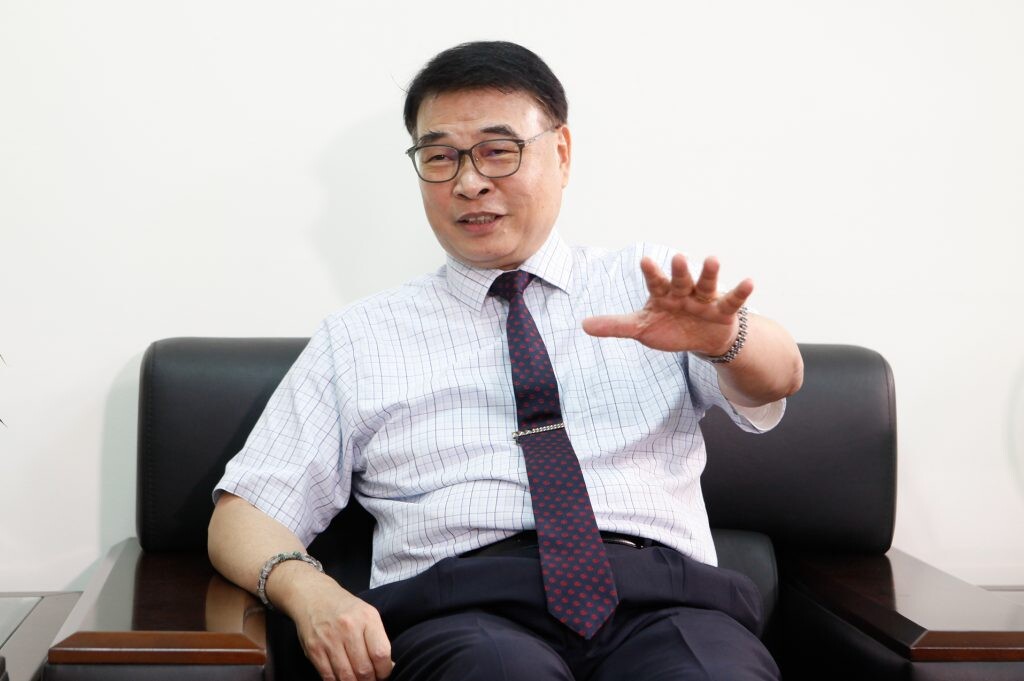 As the only university in Taitung County, NTTU's internationalization strategy must focus on emphasizing local characteristics, says President Tzeng Yew-Min.
Vice President of Academic Affairs Chang Yung-Ming added that NTTU's small size and geographic remoteness might at first seem to be significant challenges, but that these can actually be turned into advantages. First, with fewer than 5000 students, NTTU isn't characterized by the frantic competition for space, time and resources found at other campuses. Next, NTTU's bucolic natural setting is unique among Taiwan universities, and benefits from close proximity to the richness of south island and aboriginal cultures. "Thus, rather than focus on the special characteristics of each of our academic departments, we take a holistic view of the overall university environment," he said.

This is the unique environment that awaits Physical Education Department students from Sendai University coming to pursue training opportunities in Taiwan.
Success and defeat through Japanese
Sendai gets heavy snowfall in winter, interfering with the training of track and field athletes. To overcome this challenge, Sendai's president and head coach personally visited NTTU to assess the possibility of moving the team to Taitung for winter training. Three years later, Sendai track and field athletes set up an annual winter training camp at NTTU while NTTU began sending winter sports athletes to Sendai for training.

Initially, neither the winter training camp nor the double-degree programs required specific levels of language proficiency because neither school wanted to create further obstacles to allowing their students to pursue study abroad opportunities. However, to ensure students could keep up with their courses and successfully navigate everyday life, a certain degree of Japanese proficiency was needed.

The winter Yang Chia-hsin arrived in Sendai for a two-week ski training course, she only spoke basic Japanese and had never been on skis, but she didn't let this deter her. Life in southern Taiwan hadn't given Yang many opportunities to practice skiing, and she quickly fell and got stuck, completely unable to move. An older Japanese man skiing by stopped to ask if she needed help. Yang said she could make out what the man was saying and tried to ask him to help her get up. "But I really didn't know how to say anything. Finally, I just said, 'I'm fine,' and skied off. It was really horrible – I couldn't even ask for help!"

Aside from the winter training camp, collaboration between NTTU and Sendai focuses on the double-degree program. Hsieh Chih-Yang, an NTTU physical education student attended Sendai to learn sports instruction as parts of the Bachelors of Physical Education. "I was in training to teach sports to all kinds of people, including children, adults, the elderly and professional athletes."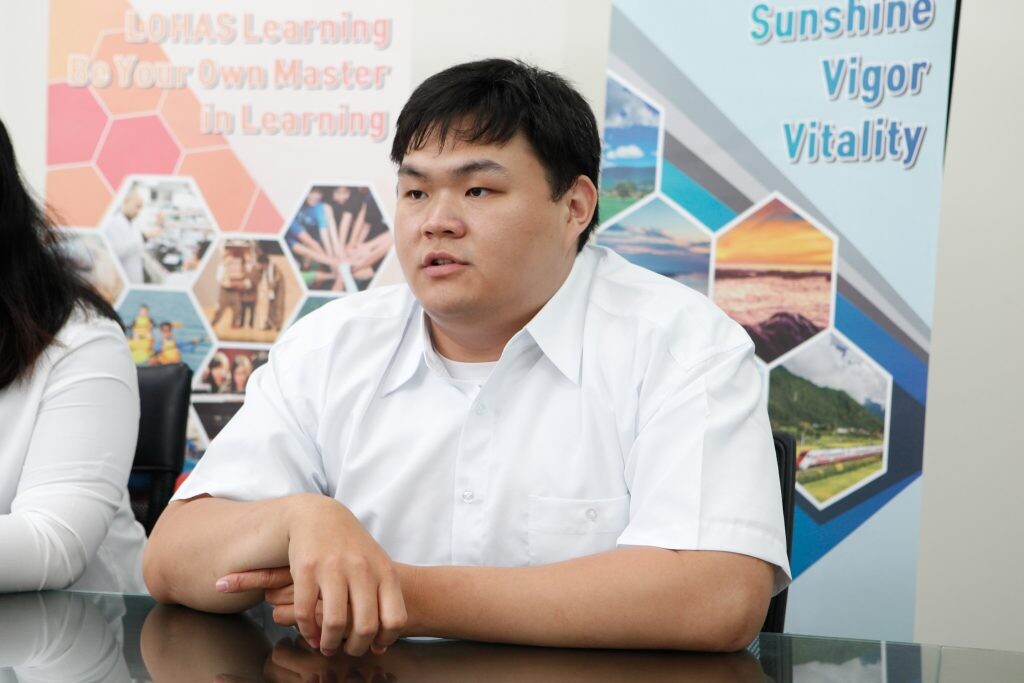 NTTU Physical Education Department student Hsieh Chih-Yang
To get ready, Hsieh spent three months studying Japanese before leaving Taiwan. His first real test in Japanese was in filling out the customs and immigration form on the plane. A miscommunication with the immigration official resulted in Hsieh's student visa being changed into a tourist visa. "My classmate told me to go back and explain the mistake. He wasn't very pleasant about it, and told me, 'You're coming to Japan to study, why don't you understand Japanese?' It was a real moment of discouragement. I should at least be able to understand what the immigration official is saying to me!" Hsieh turned this frustration into productive motivation, spending extra time every day in Japanese language classes at Sendai University.

Lin Tzu-Ting, pursuing a BA in Athletics at NTTU, went to Sendai University on the double-degree program to study sports management. She competes in judo, representing NTTU in the National Collegiate Championships, and winning silver in the Open category. "I'm nationally ranked in Taiwan, but in Japan I'm just an also-ran. It was a real discouragement. Without judo, I really didn't have anything else." Facing her limited prospects as an international competitor, she decided to focus on the sports management module, developing her ability to plan and manage large-scale competitions.

In Japan, her greatest academic challenge was Japanese language. Her NTTU classmates who had preceded her to Sendai had all passed the Japanese exam, but Lin was struggling. "I was really in danger of failing out," she said. After a month or two of feeling discouraged, she pulled herself together, and passed the exam the following semester. "As soon as I got my grade, I burst into tears. I had never imagined I'd be able to study abroad in Japan. I've come a long way in these two years, and developed a different perspective on life." After graduating this year, she plans to go to Beijing for graduate school.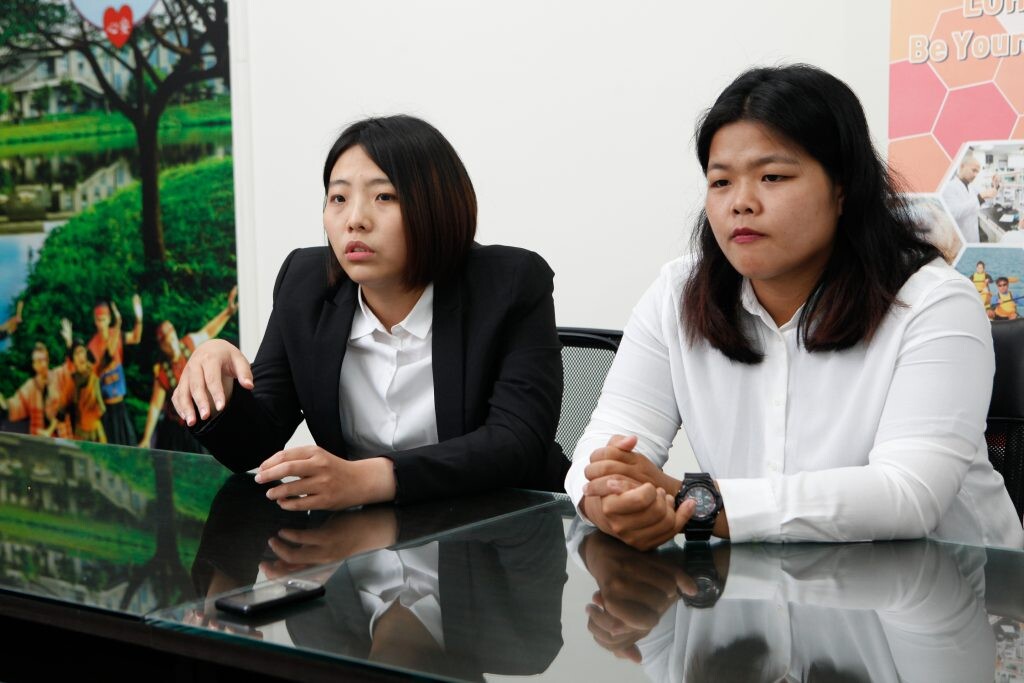 NTTU Physical Education Department student Yang Chia-hsin (left), Athletics student Lin Tzu-Ting (right)
Overseas training offers students the chance to go abroad
Using funds from the Ministry of Education and the NTTU Development Fund, over the past three years NTTU has sent over 20 groups of students overseas for training, providing students with stipends of NT$15,000 for their time abroad. Teng Hong-Shu, Director of the NTTU Center for International Affairs, said that these programs are a critical aspect of the university's international development. "The students on these programs are studying core courses, not electives. The goal is to give students the opportunity to pursue their NTTU curriculum overseas without having to design new courses specific to international students."

Director of the NTTU Center for International Affairs Teng Hong-Shu
Each group of 20 to 30 students is accompanied by teachers, but the focus in on ensuring bilateral exchange between students from both schools, with students opting to pursue the full curriculum abroad or selecting specific courses.

At the time, the decision to provide the NTTU curriculum abroad was based on considerations of the students' backgrounds. "Most of our students come from central and southern Taiwan," said Director Teng. "Thus there's a relatively high proportion of students who are disadvantaged, and many have to work part time during their studies." If the cost threshold of the international exchange programs is set too high, it would have the effect of excluding many economically disadvantaged students.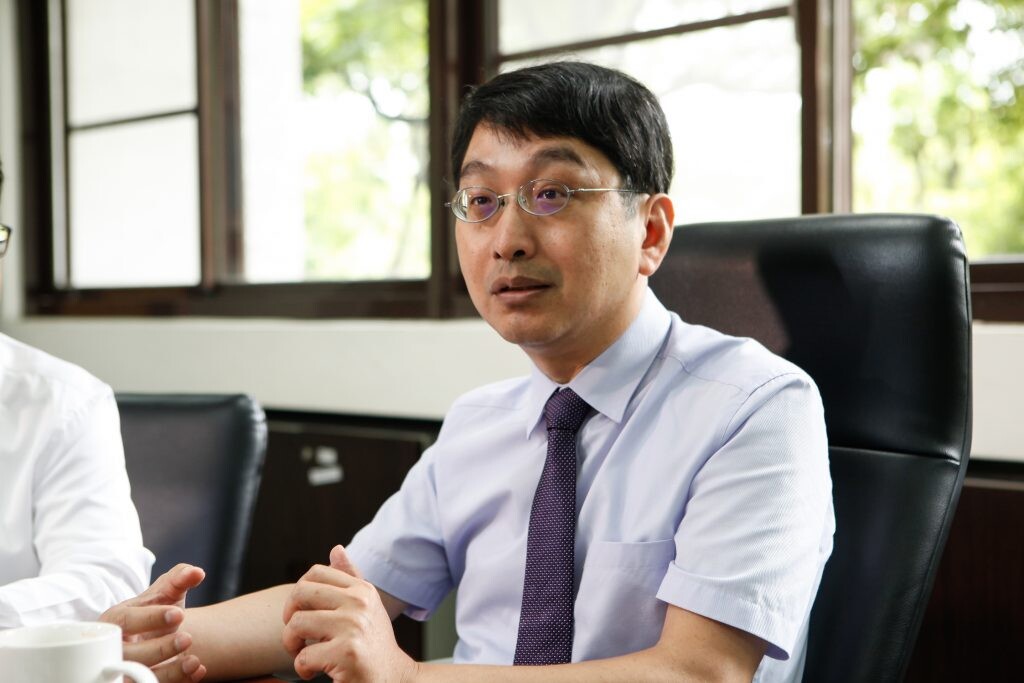 NTTU Vice President of Academic Affairs Chang Yung-Ming
NTTU Vice President for Academic Affairs Chang Yung-Ming noted that earlier efforts to promote internationalization among universities in Taiwan focused on destinations in Europe and North America. "As a result, we were less informed about countries that are relatively close to us, such as Vietnam, the Philippines, Indonesia and Malaysia. Now, we're using overseas study programs to forge links with these countries, and these contacts are challenging our pre-conceived notions of these places regarding development and safety. In fact, these countries are also quite advanced."

"We hope that every student at NTTU has the opportunity to study abroad," agreed President Tzeng and Vice President Chang. By focusing on its unique local conditions, NTTU has successfully turned its small size and isolation into advantages, opening up opportunities for creative international exchanges.