Academic and Research Cooperation (Model)
Tatung University/ Yokote City International Industry-Government-University Cooperation
Tatung University/ Yokote City International Industry-Government-University Cooperation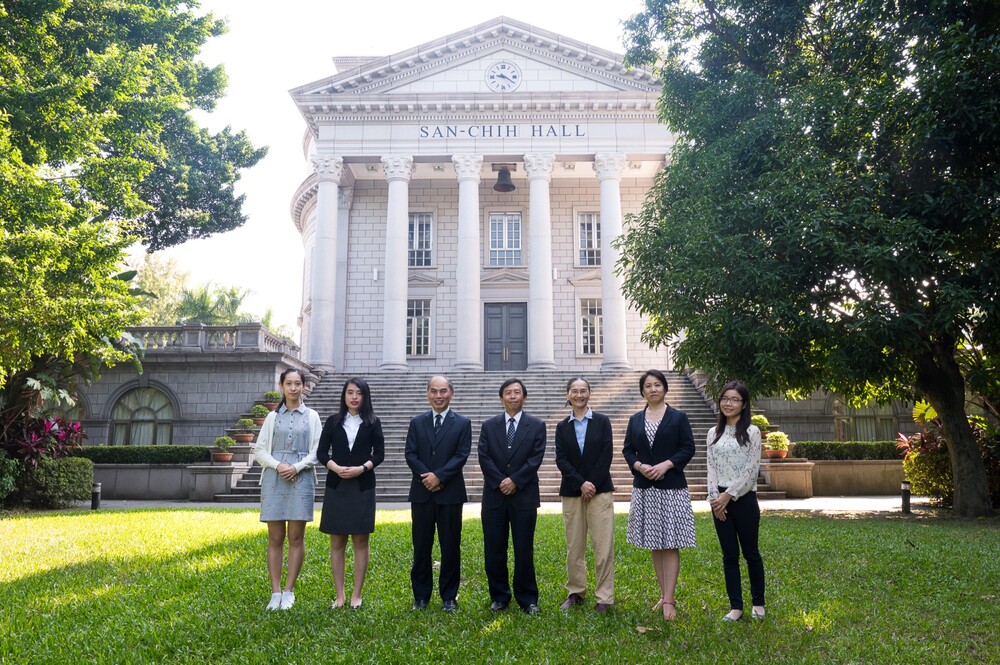 Located in Japan's Akita Prefecture, Yokote City is famous for its 450-year-old Yokote Snow Festival. In 2015, Tatung University signed a memorandum of cooperation with the Yokote City Government and a local company, Digital und MeeR, holding a summer workplace internship and international design workshop as part of a growing industry-government-academic cooperation initiative to establish a strong foundation for the exchange program between the University and the municipality. The memorandum was renewed in 2020 for an additional five years. For the mutual trust and friendship, this partnership has created, as the president of Tatung University, Ming-Guo Her, said: "Tatung University regards Yokote City as its own city and hopes that Yokote City will treat Tatung University as its own university."
Cultivating Students with International Skills
Tatung University is an oasis of calm and quiet amidst the bustling streets of Taipei. This sense of proportion and serenity is reflected in the care and deliberateness with which the school has developed its international vision to best leverage its unique advantages and international energy. A drive for internationalization pervades all aspects of academic life, with the president Her emphasizing the need to provide students with the foundational skills and worldview they need to compete on the world stage. Vice president Yung-Jen Lin added: "An important principle at Tatung University is that we seek to compete on quality, not quantity. As a small institution, we are better positioned to emphasize depth." With an eye towards the gradual impact of Taiwan's declining birthrate, Internationalization is the key to supporting the economy with a shrinking population, and students need the skills to work with people from different countries and cultures. "Therefore, our goal is not to expand enrollment, but to focus on producing the finest graduates, who are ready to enter and thrive in the international workplace," president Her said. Towards this end, great emphasis is placed on compulsory English and Japanese language courses.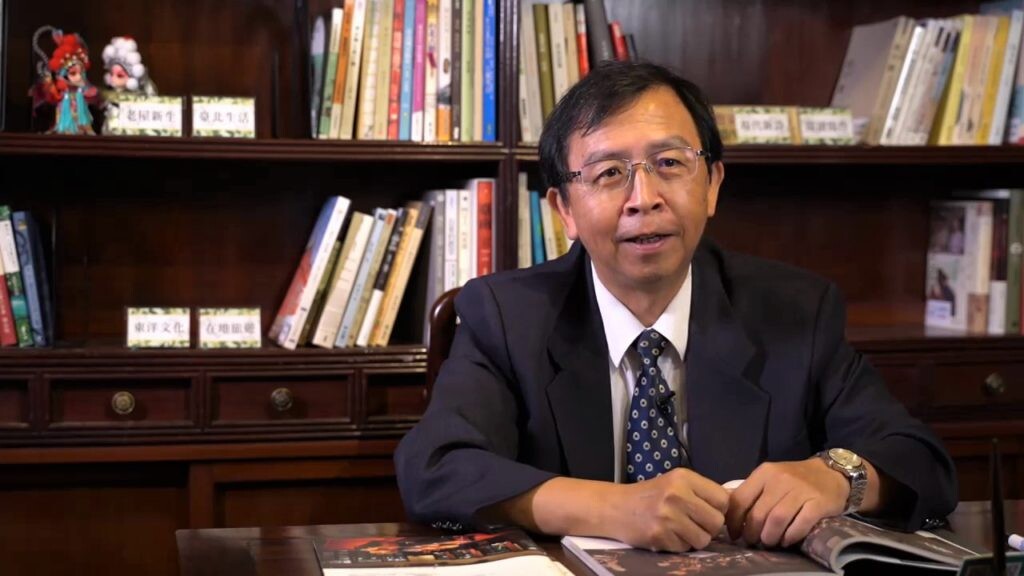 Prof. Ming-Guo Her, President, Tatung University

English and Japanese Language Skills – the Key to Attracting Cooperation
Tatung Corporation and the founder of the Tatung University enjoyed close ties to Japan. Early on, the school adopted compulsory Japanese language classes and quickly established exchange programs and other forms of cooperation with universities and institutions in Japan. "We have insisted that all students must take English and Japanese as their first and second foreign languages," said vice president Lin. "This has enabled us to attract more cooperation from many Japanese schools.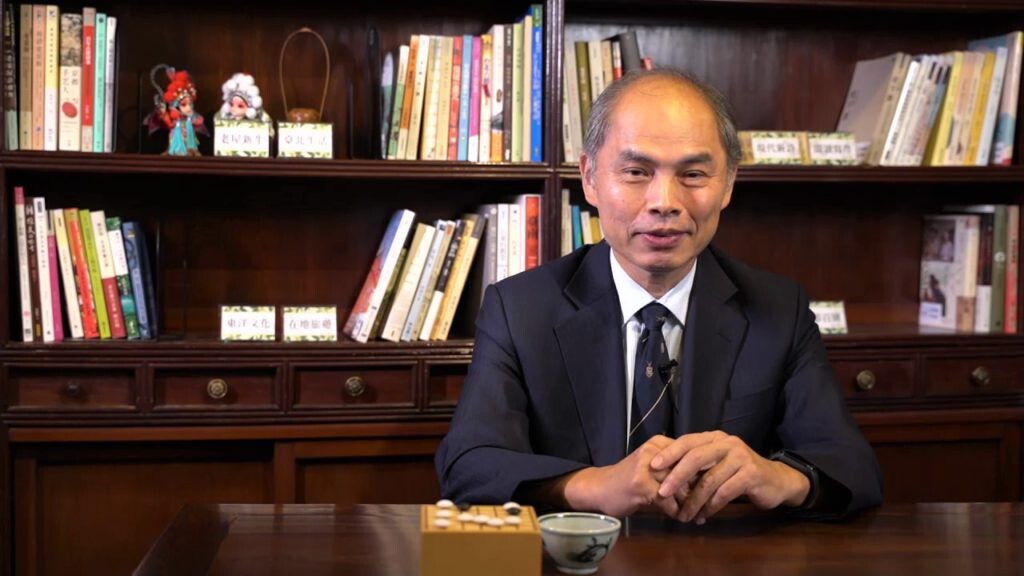 Prof. Yung-Jen Lin, Vice President, Tatung University
A good example of this type of collaboration is that the industry, government and the university have established a connection with Yokote City. The relationship began with promotion of tourism competitions in Yokote City and expanded to workplace internships in different venues such as Yokote City Government and local hotels, along with design workshops focusing on regional revitalization concepts and extending to local universities. Eriko Iwane, the CEO of Digital und MeeR Corp, noted in an interview, "This industry-government-academic cooperation project not only focuses on education and culture but also seeks to cover all aspects of the tourism industry. This project contributes to the development of Taiwan and Japan's regional economy, industrial and international cooperation, and talent cultivation. Tatung University really has something to offer."
Yokote Workplace Internships: the Best Part-Time Holiday Work-study Opportunity
Every winter and summer vacation, students from Tatung University leave for exchanges in Yokote City. As part of the industry-government-academic cooperation, students are engaged in rewarding month-long work-study opportunities in the Yokote City Government Tourism Department, local hotels, companies, and caregiving organizations. Through hands-on participation in the workplace in Japan, students accumulate valuable work experience and learn foreign culture and language. Dr. Ming-jan Chen from the Department of Applied Foreign Languages, is a key advocate of the project, noting that "Only a few Japanese workplaces accept students, especially for just a month. These students are not there as tourists, but deeply engaged in the work culture. I always tell students that they are there to learn how Japanese work and see the world. By immersing in authentic work environments, the students gain a very rare opportunity to learn how Japanese people really work. "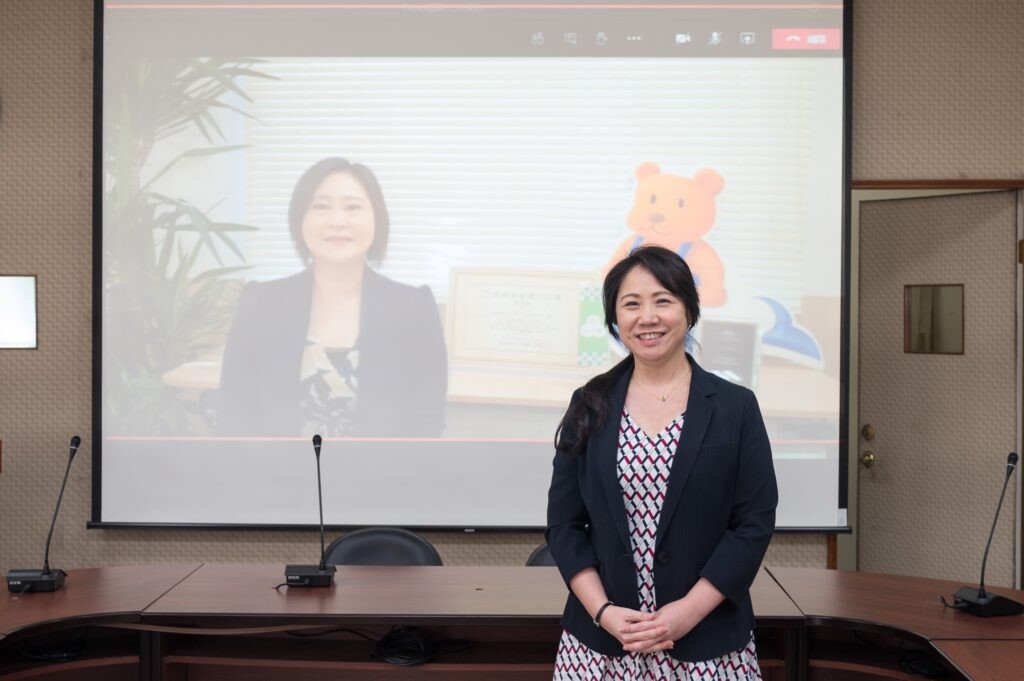 Dr. Ming-jan Chen, Department of Applied Foreign Languages
The internship is rigorously planned to ensure students learn the most from their experience. Applications include written applications and oral examinations. CEO Iwane personally visits Tatung University to interview students, seeking suitable candidates for her own company and other local enterprises. She recorded these interviews and brought the recordings back to Japan to discuss with executives at other firms who had not been able to make the trip. Ming-Chieh Li, an alumna currently studying at National Chengchi University, recalled that she had prepared for the Japanese language oral exams by practicing speaking in front of a mirror. Despite her efforts, she was not accepted to the program in the first year, but she made more effort and was accepted in the following year. "I have always sought out challenges. I could see the value of gaining such work experience abroad while still in my undergraduate studies. When I was not accepted at the first time, it just made me more determined to succeed in the next year. "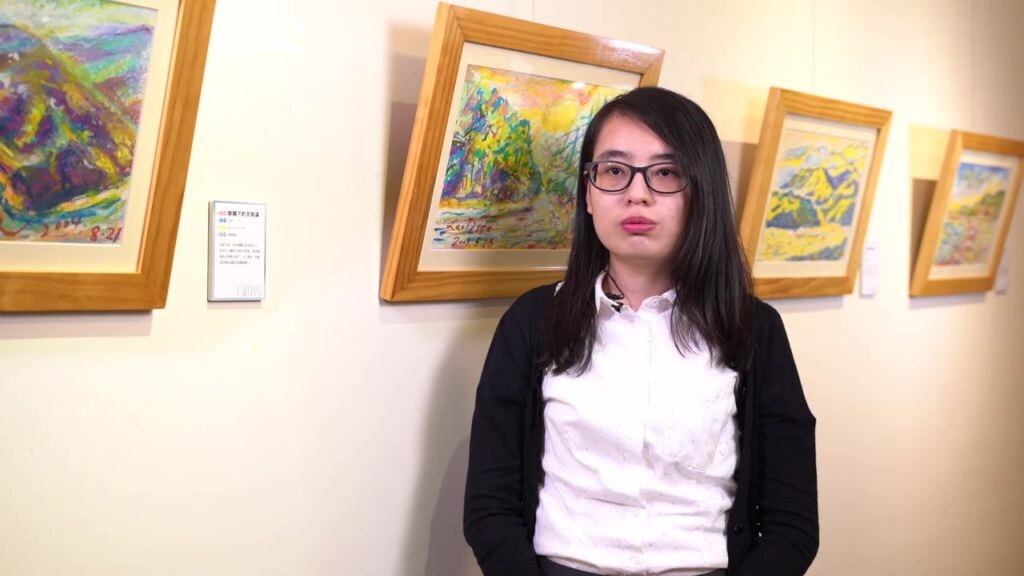 Ming-Chieh Li, Alumna, 2018 Internship Plan in Yokote

Local Participation for Student Design Practice
In addition to workplace internships, another highlight of the University's cooperation with Yokote City is an international design workshop that incorporates the concept of regional revitalization. Chia-Hua Lin, associate professor from the Department of Media Design, noted that workshop is a project for the Yokote City government, and it provides students with highly practical opportunities to develop their skills and learn experience. Students are given a time frame to conduct field research, interview local residents to understand their needs, and attempt to accomplish their design projects. "This project helps students to understand what local residents think and how these needs are conveyed through culture. I think students should grab this valuable opportunity to develop a broad vision and then use different perspectives to realize their design."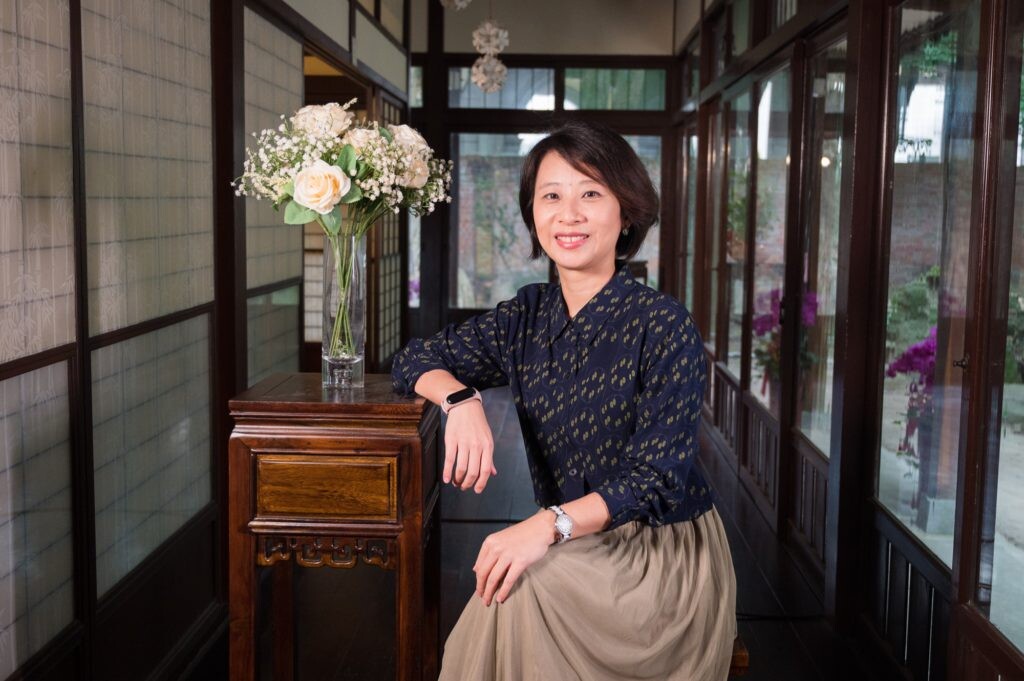 Dr. Chia-Hua Lin, Department of Media Design

Bravely Taking a First Step of a Thousand-mile Journey
Many students think their language skills are not good enough for international exchange. Prof. Fuhui Hsieh, dean of the International College and the chair of the Department of Applied Foreign Languages, encouraged students to step forward bravely. "You really don't need to worry about your language proficiency before you go abroad. Even if your language skills aren't mature, you can still go. A journey of a thousand miles starts with a single step. Looking back, you'll find you're already halfway up the mountain. But if you don't take that first step, you'll always be at the foot of the mountain."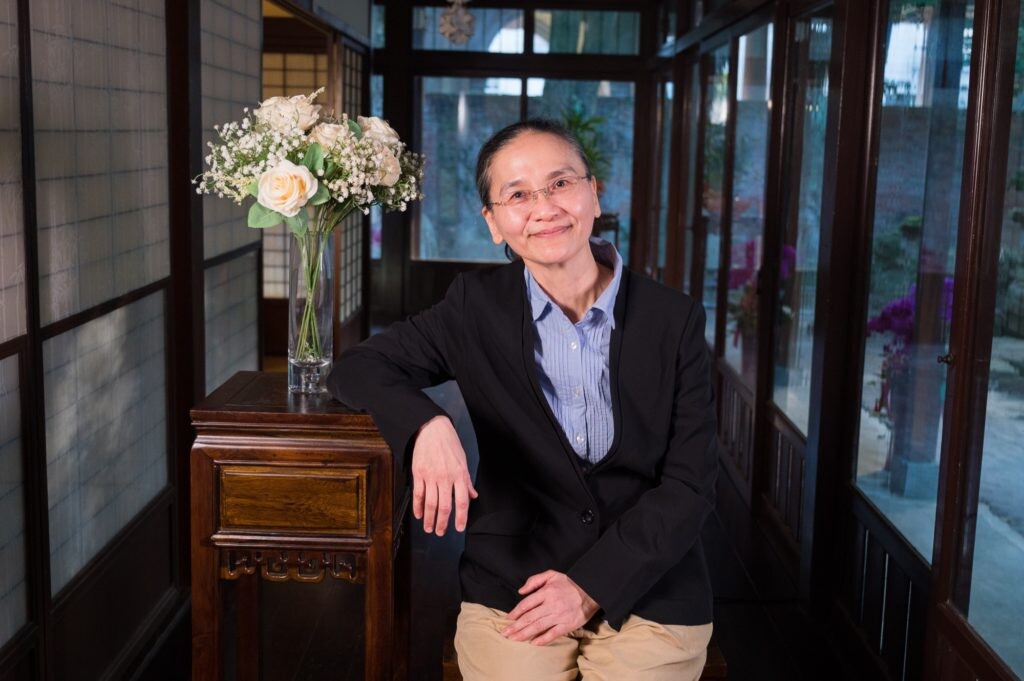 Prof. Fuhui Hsieh, Dean of the International College and the Chair of the Department of Applied Foreign Languages
Tzu-Chun Hung, a senior in the Department of Foreign Languages, encourages other students to participate in exchanges to cultivate cooperation skills. "In addition to language skills, it's really important to develop cooperative relationships with classmates. This is the key to building good teamwork skills. "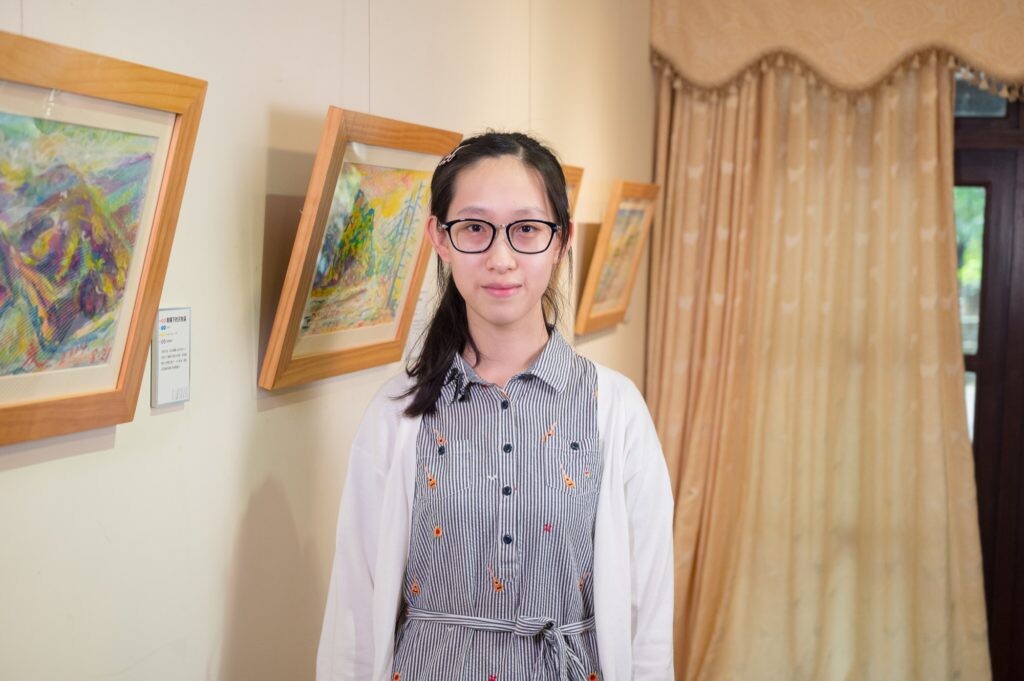 Tzu-Chun Hung, Senior Student, Department of Foreign Applied Languages

Move Past Stereotypes and Have the Courage to Try New Things
As physical exchange has suspended due to COVID-19, students from Tatung University interact online with high school students in Yokote City to have staged virtual visits. Dr. Ming-jan Chen said, "There's a general sense that everything is on hold because of the pandemic, but I'm hopeful because we can use this opportunity to explore new forms of cooperation." She emphasized that the principle of reciprocity is the key to maintaining the school's long-term cooperation with Yokote. Each party needs to carefully consider the needs of the other party, not just its own interests. Creating new possibilities from the existing relationship requires moving beyond preconceived notions and having the courage to try new things.
Min-Feng Wu, an Alumna now working as sales and marketing deputy manager for a Mitagri Co., Ltd., talked about the benefits she'd taken from her internship experience. "This internship taught me to see things holistically, allowing me to work better with Japanese companies. Last year, I was assigned to Tokyo for three months, and my internship experience helped me make the most of this opportunity. It's all about the experience." In an interview, CEO Iwane was asked how students who are interested in working in Japan can best prepare for the experience. She noted that students from Tatung University take a serious attitude towards work. While each work environment has different characteristics and requirements, all Japanese workplaces value proficiency, etiquette and integration into Japanese lifestyles.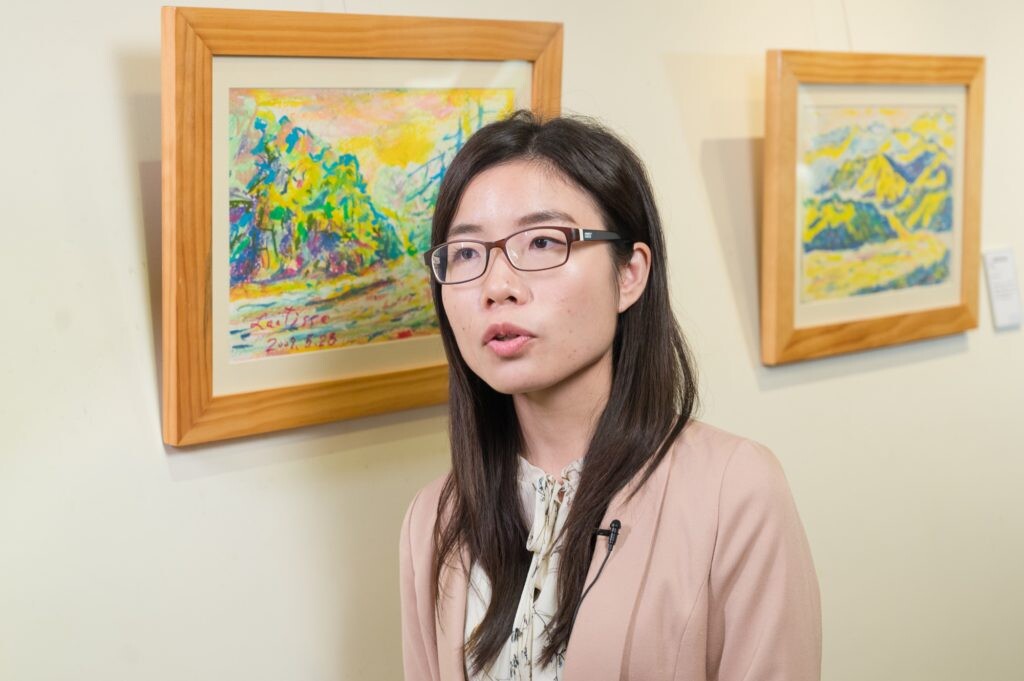 Min-Feng Wu, Alumna, 2016 Internship Plan in Yokote
Finally, president Her noted that, "Japan is also experiencing a very seriously declining birth rate, and this is an important opportunity for our students to learn new technologies and have other opportunities in Japan. This certainly provides our students with a significant competitive advantage."