Empowering International Affairs Professionals: FICHET Hosted Seminar on Strengthening International Cooperation and Communication
Empowering International Affairs Professionals: FICHET Hosted Seminar on Strengthening International Cooperation and Communication
2023-04-18
As borders reopen and international exchanges resume, the Foundation for International Cooperation in Higher Education of Taiwan (FICHET) organized a full-day seminar with the goal of better preparing international affairs personnel in promoting and managing international cooperation initiatives. The seminar, named "Cross-Cultural Communication in International Cooperation & Conferences," took place on Friday, April 14th at Tamkang University's Taipei campus. It was attended by 64 international affairs staff from 44 universities and colleges across Taiwan.
The seminar began with a keynote speech delivered by Mr. Ralph Rogers, Director Taiwan of the British Council, entitled "The Important Role of University Internationalisation in Building Connections, Understanding, and Trust across Cultures." In the address, he emphasized the significance of higher education internationalization, which can enable universities and colleges to develop international recognition, establish global partnerships, attract international talent, and foster student's global citizenship. According to statistics from UK's Turing Scheme, Taiwan is ranked 27th in study abroad popularity, and the Field-Weighted Citation Impact Index of Taiwan-UK higher education research collaboration is higher than that of other countries, demonstrating a strong foundation for academic exchange between Taiwan and the UK. During the Q&A session, participants actively engaged with Director Rogers and further explored key strategies for strengthening international connections and engaging in positive communication.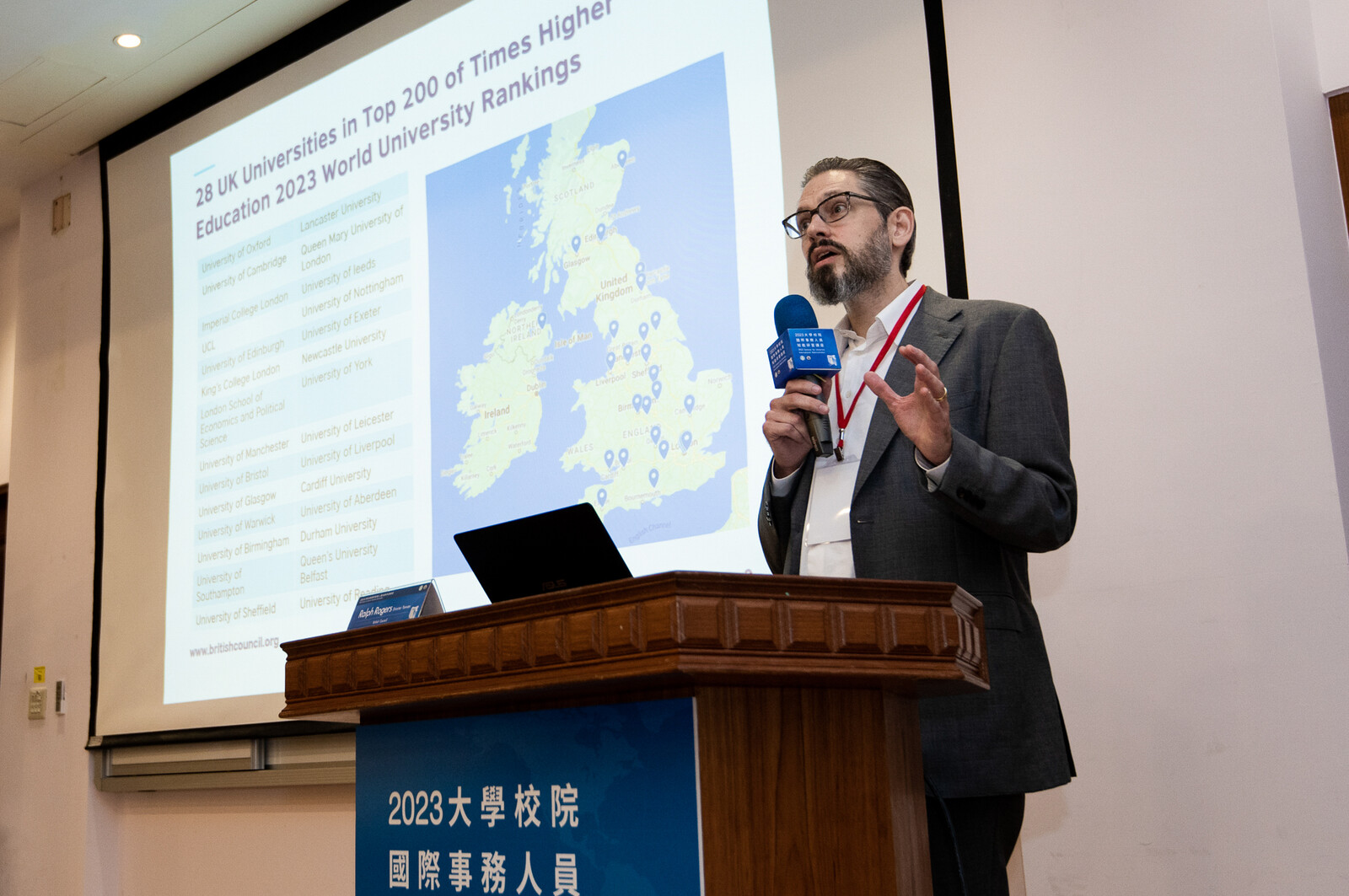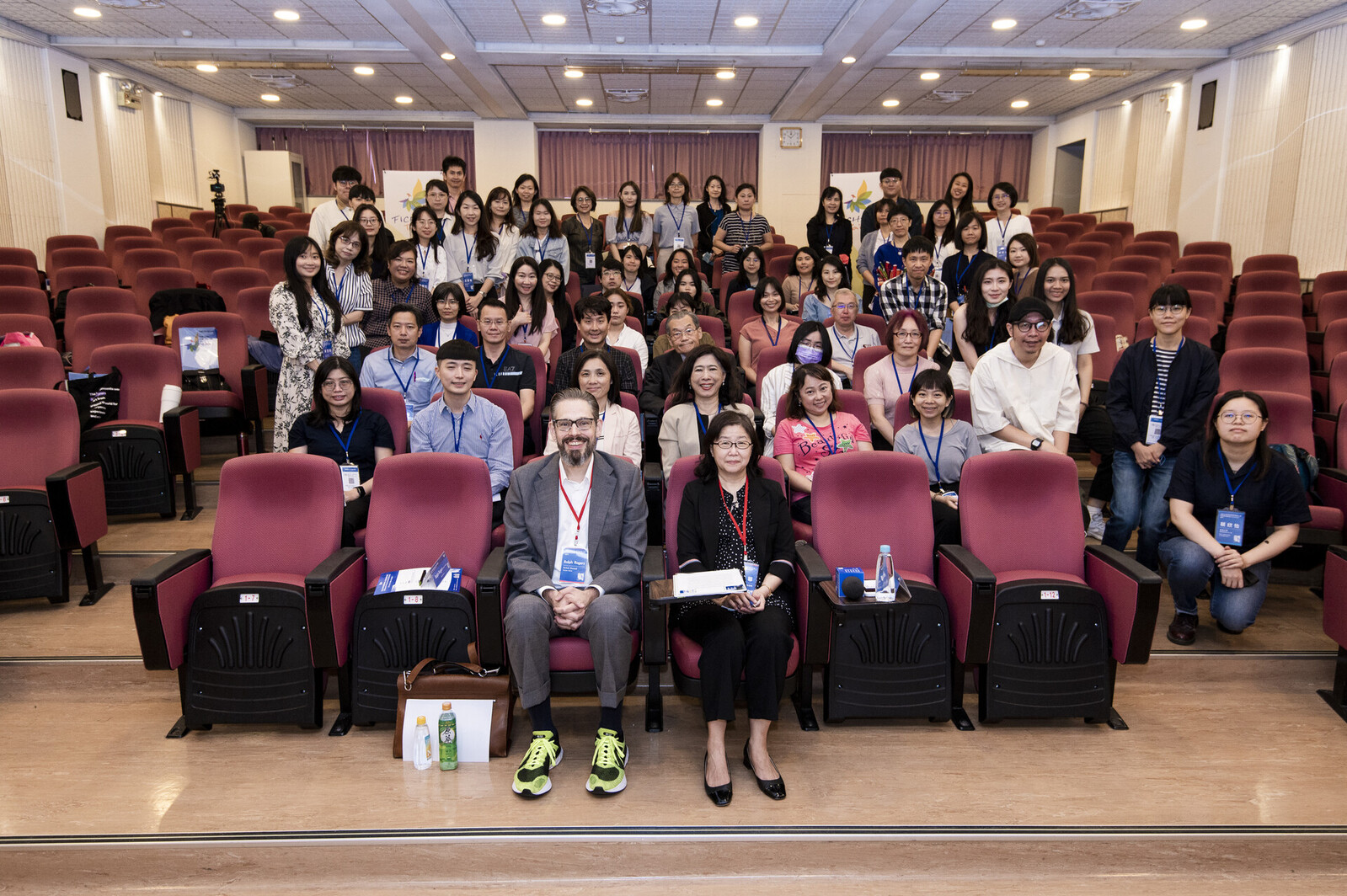 The second keynote speech, titled "Foreign Relations and Cultural Diversity in Asian Countries: The Case of Singapore," was delivered by Mr. Steven Tai, Minister on Home Assignment from the Ministry of Foreign Affairs. Minister Tai provided a comprehensive overview of Singapore's education system, diplomacy, and trade relations, highlighting the country's emphasis on education streaming to meet student's needs. Drawing on his extensive experience in diplomacy, Minister Tai also delved into the impact of geopolitics on Singapore's foreign policy and discussed the unique characteristics and advantages of Singapore's culture, education, and foreign policies. His insights provided valuable lessons and points of reference for Taiwan to consider.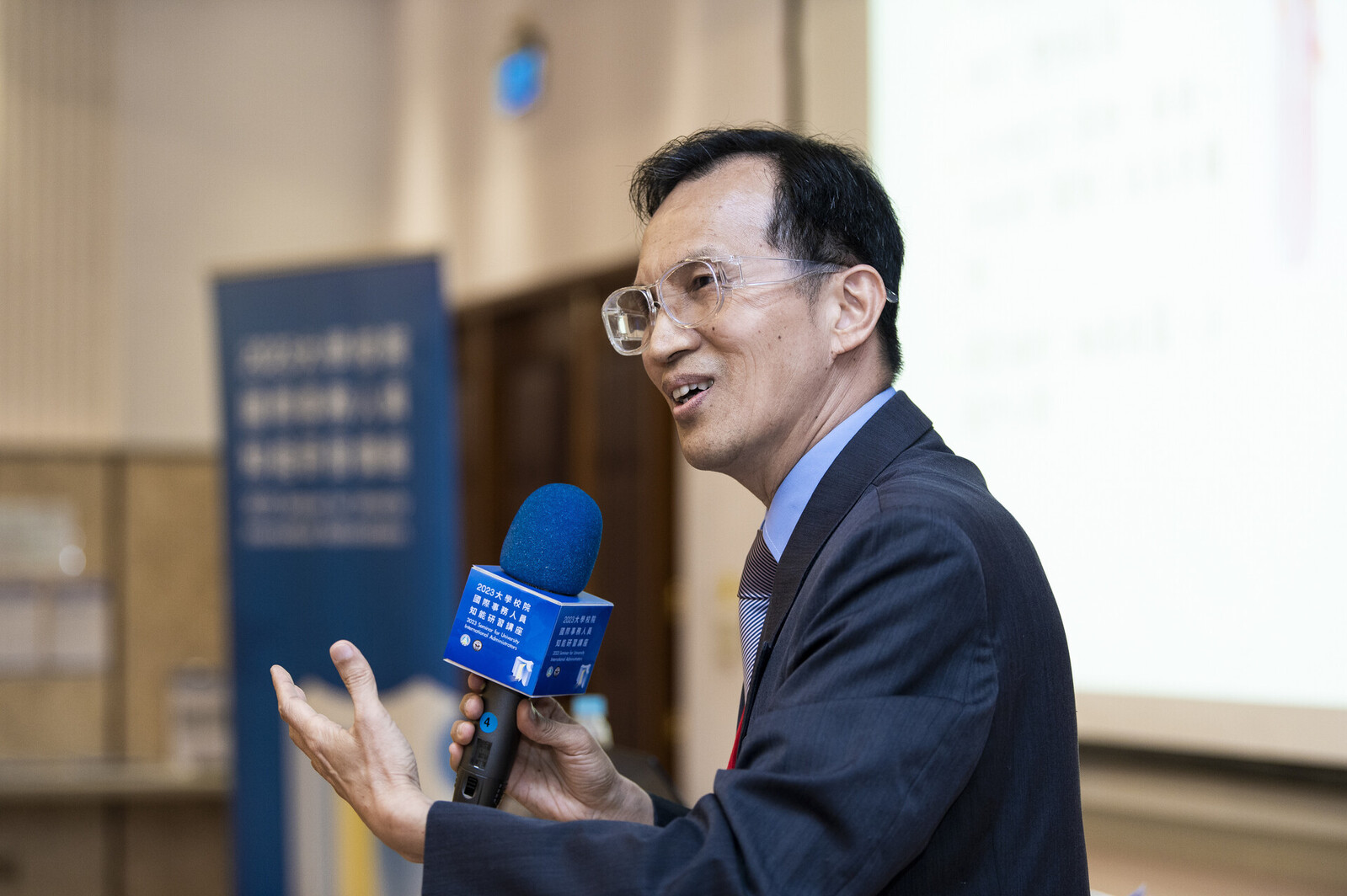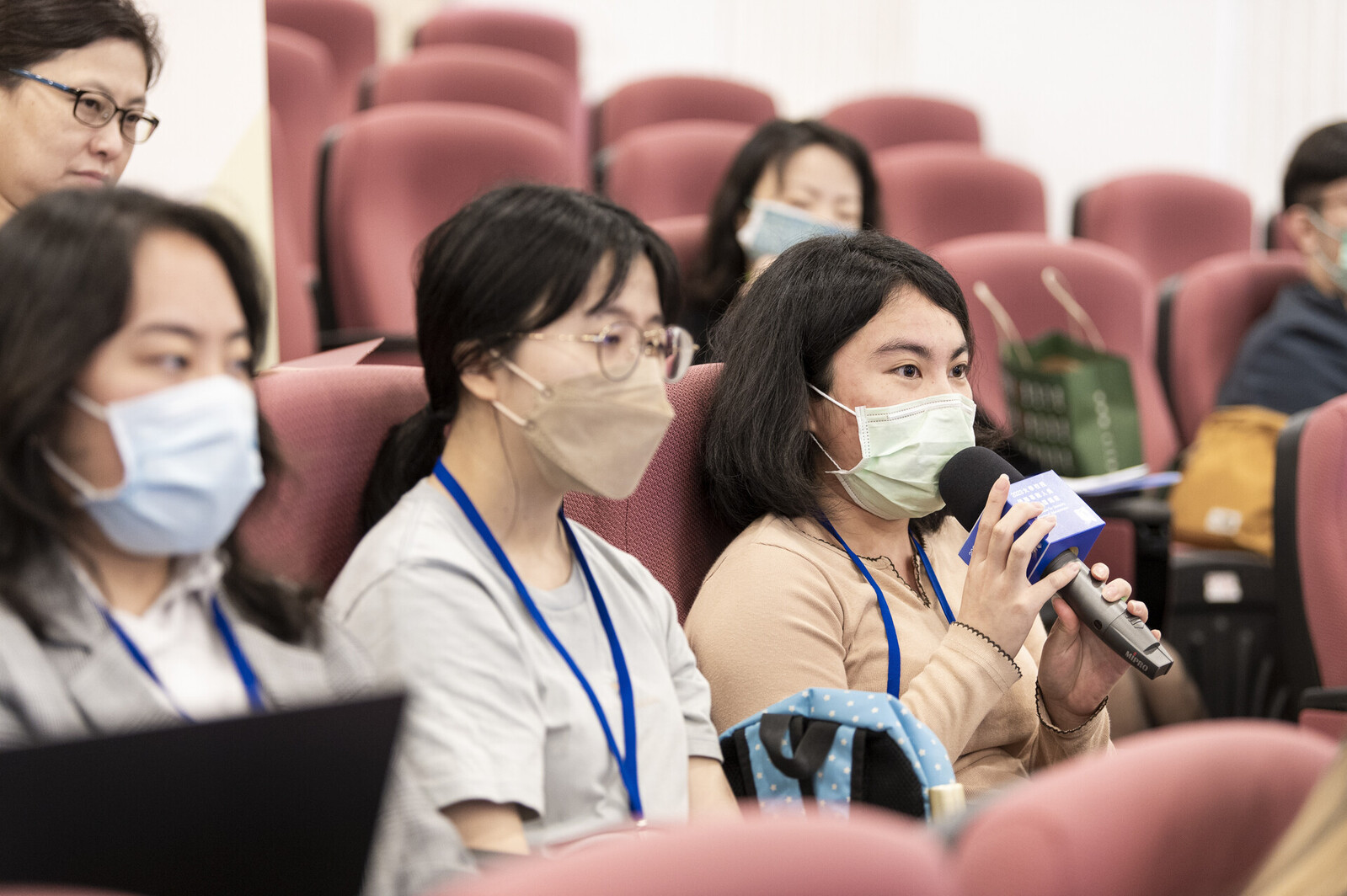 During the afternoon session, Dr. Tze-Wei Chen, an Associate Professor at the Graduate Institute of Translation and Interpretation at National Taiwan Normal University with extensive experience in interpreting for senior government officials, delivered a talk on "Effective English Communication for International Conferences." The talk focused on the appropriate usage of English in three distinct settings: international conferences, receiving international scholars, and interacting with foreign students. Dr. Chen analyzed the successful principles of international conference planning in detail and highlighted the concept of "post-editing". He pointed out that, with the development of internet technology and translation tools, the key advantage of international administrators over artificial intelligence lies in their acute awareness and judgment of the communication target. Dr. Chen's informative and insightful talk was well-received and highly appreciated by the participants.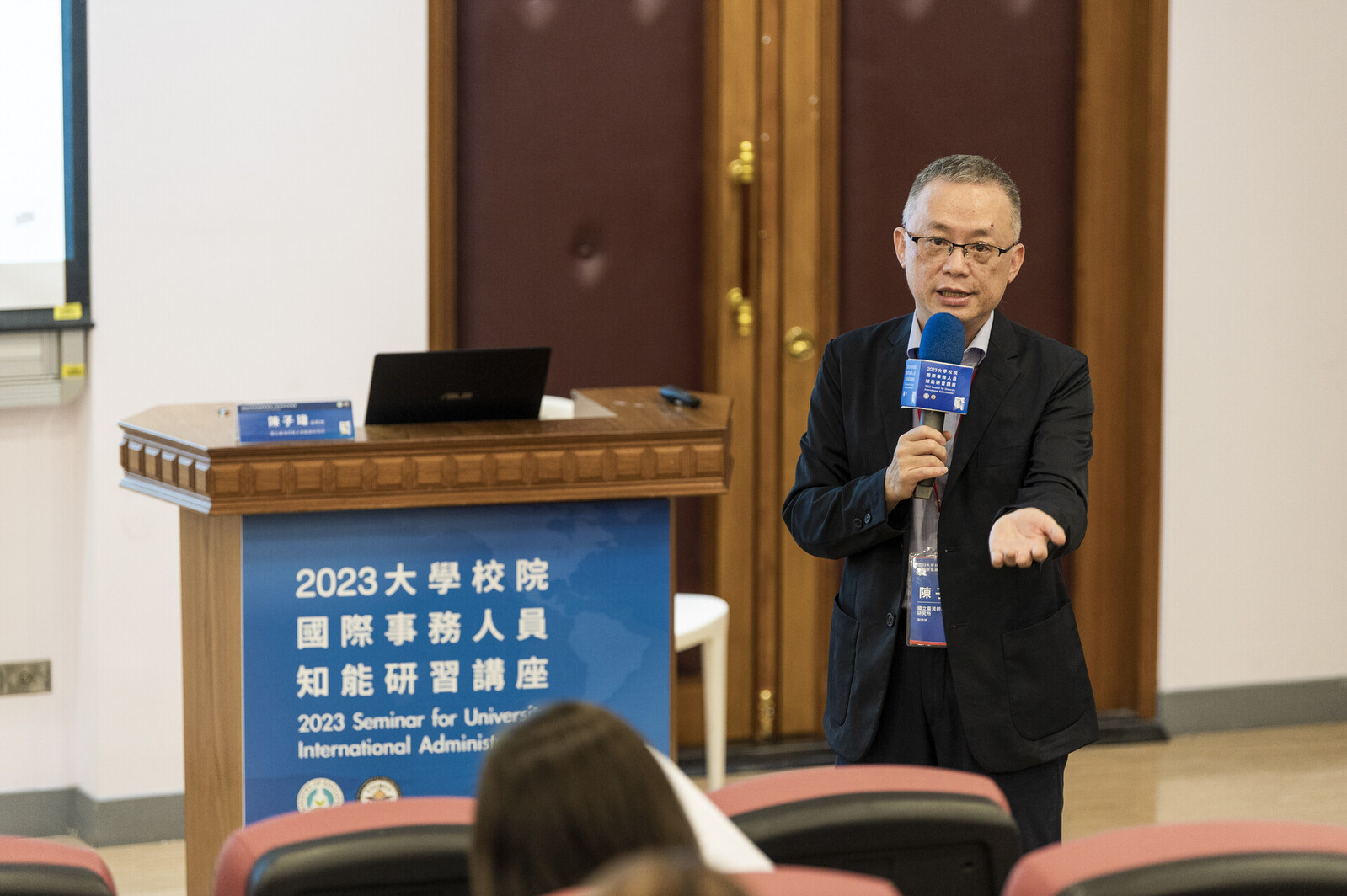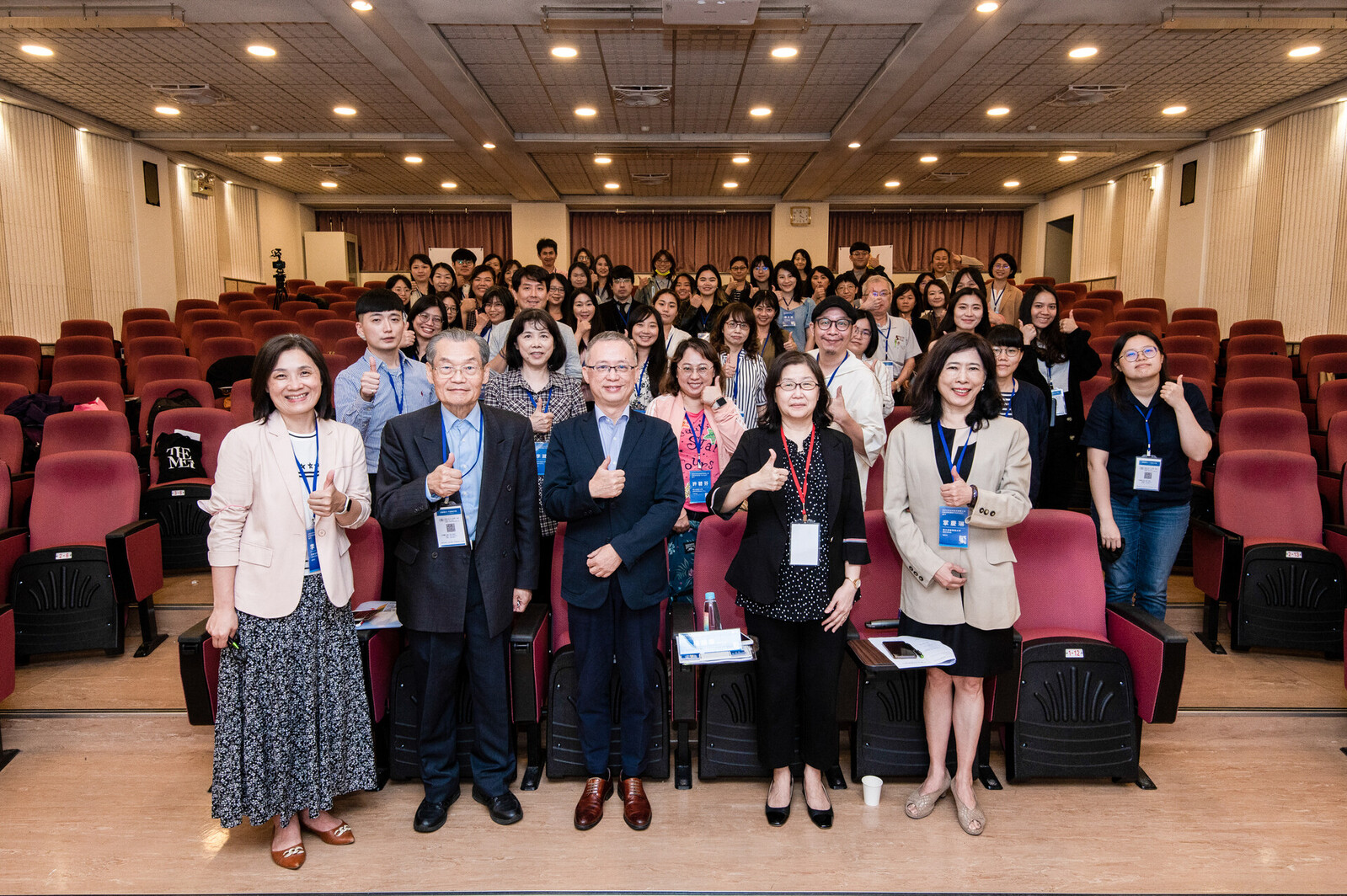 Dr. Yun-Hua Yang, Deputy Executive Director of FICHET and the seminar's moderator, indicated that this seminar provided a great opportunity for international affairs staff to learn more about cross-cultural communication. She also highlighted the seminar serving as a platform to build relationships and exchange insights, which will contribute to furthering Taiwan's higher education global partnerships.