The First "Taiwan-Lithuania Higher Education Online Forum" Creates New Opportunities and Connections for Learning and Research
The First "Taiwan-Lithuania Higher Education Online Forum" Creates New Opportunities and Connections for Learning and Research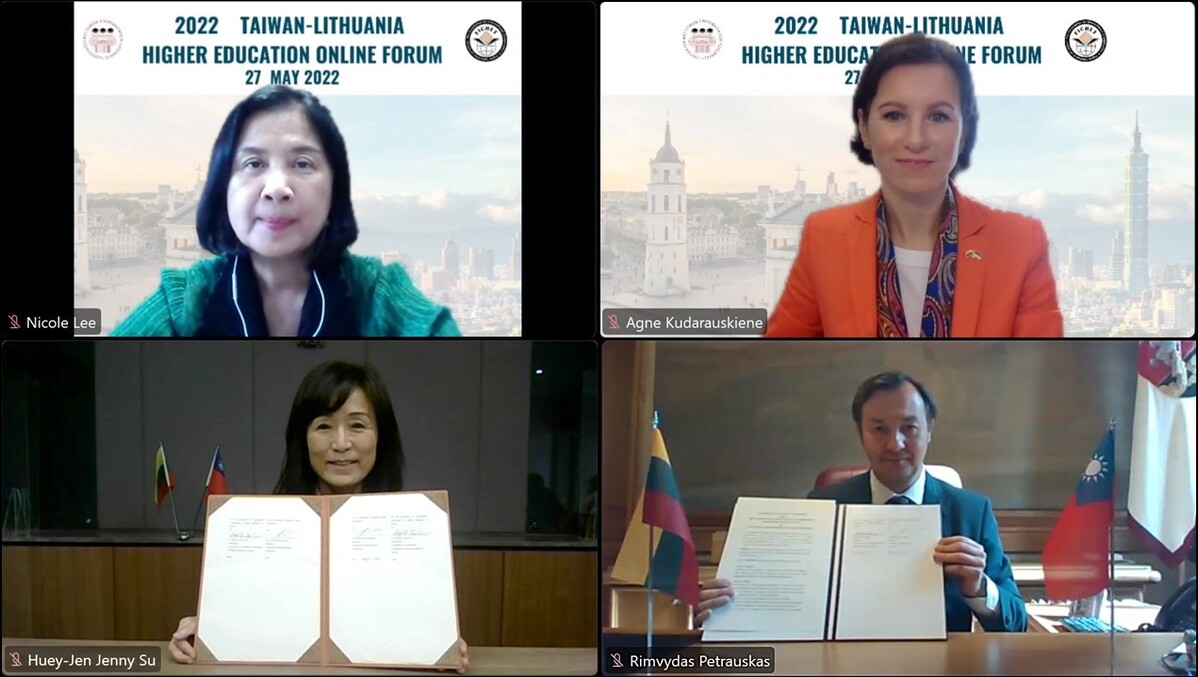 2022-05-27
 On May 27, 2022, the Foundation for International Cooperation in Higher Education of Taiwan (FICHET) and the Lithuanian University Rectors' Conference (LURK) held the first "Taiwan-Lithuania Higher Education Online Forum", marked by the signing of a memorandum of understanding to launch a new wave of innovative professional exchanges between institutions of higher education in the two countries, promoting bilateral academic exchange, and laying a solid foundation for future dialogue on learning, teaching and research.
 The forum was officially opened by Dr. Mon-Chi Lio, Political Deputy Minister of Education, Taiwan, and Dr. Agnė Kudarauskienė, Vice Minister of Education, Science and Sport, Lithuania. Dr. Liu and Dr. Kudarauskienė were joined by representatives from many top universities in Lithuania and Taiwan. Both speakers emphasized the common commitment of the two countries to promoting cooperation in higher education, and affirmed the joint commitment to establishing a deep and mutually beneficial partnership in educational and cultural affairs.
 The keynote speech was delivered by Dr. Nicole Yen-Yi Lee, Director General of the Department of International and Cross-strait Education at Ministry of Education Taiwan, who provided the Lithuanian delegation with an in-depth presentation on Taiwan's overall higher education environment, policies, and key educational projects. Ms. Kornelija Bacvinkienė, Programme Coordinator of the International Programmes Unit at the Lithuanian Research Council, then provided a comprehensive analysis of the outlook for future Taiwan-Lithuania collaboration in higher education and scientific research.
 The forum focused on theme "Possibilities and priorities for future collaborations between Taiwanese and Lithuanian universities". The speakers shared their practical experiences and innovations on transnational cooperation, talent recruitment, social responsibility, and sustainable development in higher education. The two-hour forum featured lively and enthusiastic discussions, with all attendees affirming the importance of continuing academic partnership, with commitment to establishing building forward-looking and sustainable collaboration in higher education and scientific research.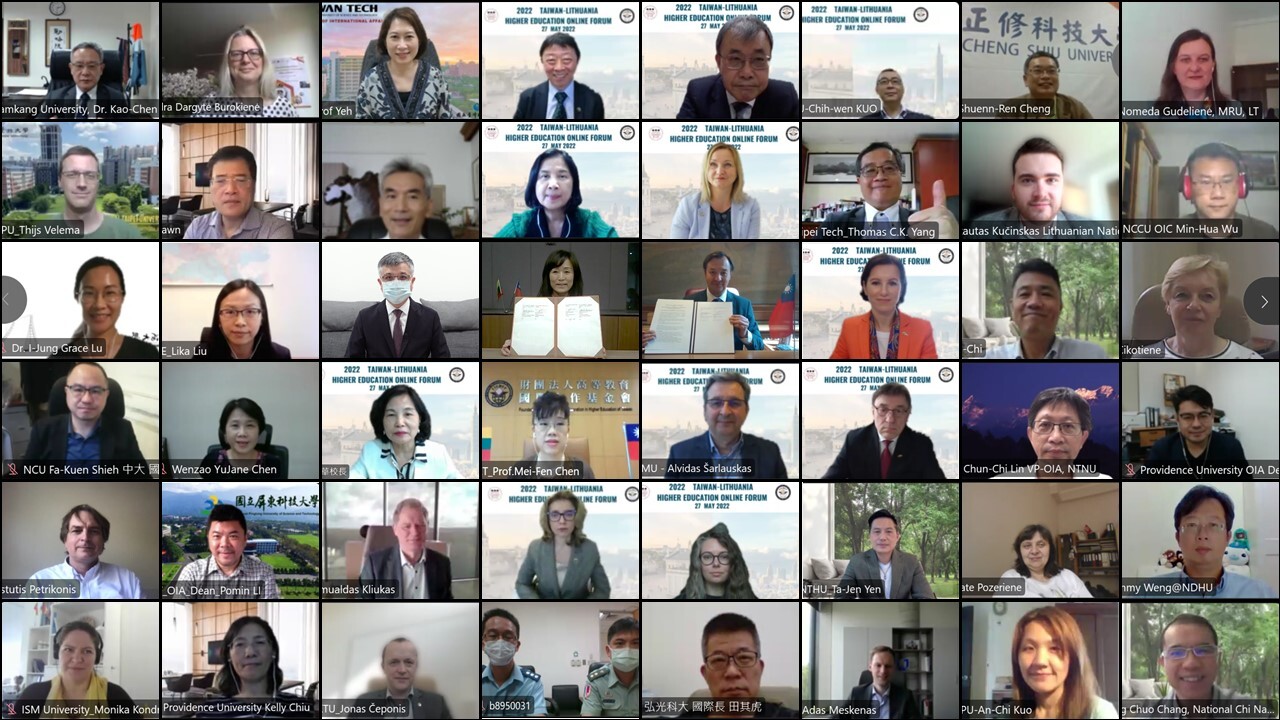 (June 15 updated)
Participating Universities Information: please refer to the PDF file attached below
Video record:https://www.youtube.com/watch?v=yUYETHFQ0gI
Attach file