Distinguished Foreign Alumni of Taiwan|Case Submission Form
National Chi Nan University|From Vietnam to Taiwan- a journey to academic life
National Chi Nan University|From Vietnam to Taiwan- a journey to academic life
Lily Trinh Hoang Hong Hue | Vietnam
"From Vietnam to Taiwan- a journey to academic life"
My dream of pursuing a postgraduate program in Taiwan dates back to the summer of 2011 when I had an opportunity to meet my previous colleague who graduated from her Ph.D. program at the National Tainan University. From her word of mouth, I have a massive impression of Taiwan's natural beauty, friendly people, and especially modern academic study and research environment. At that time, I also realized that my current knowledge needed to be improved to let me tackle the problems in my job and fulfill my goal. Then I decided to spend time collecting all information related to Taiwan's higher education from the Internet. Taiwanese universities played a central role in knowledge-based economic development in Asia. After application, fortunately, I was qualified for admission to some universities and was awarded the scholarship. However, I chose National Chi Nan University (NCNU) because of its prestigious and compatible program with my major. I will never forget the excellent studying and research time I experienced at the Department of Public Policy and Administration of NCNU.

Although facing many pressures and challenges in the beginning days of the first semester, such as a new method of studying, curriculum, culture, and classmates...., I overcame these obstacles. I quickly integrated into life as a Ph. D. student. Especially, I had chances to join some core courses of outstanding professors to strengthen my background and initiate new knowledge, such as "Public Administration and Policy" and "Q-Methodology". Thanks to the support of NCNU and MOST's fund, I also had opportunities to present many papers at various international conferences and was honorably awarded the Akira Nakamura Award for the best paper at the 2019 Asian Association for Public Administration (AAPA) in Manila, Philippines, and the 20th International Conference on International Public Administration and Politics in New York, the USA in 2018. Mainly, I have been a member of The Phi Tau Phi Scholastic Honor Society of the ROC (Taiwan), and the Asian Association for Public Administration. In addition, I was also offered to teach Vietnamese studies at my department for over three years. Therefore, I had many wonderful experiences teaching many international students from Taiwan, Malaysia, Hong Kong, Macao, Korea, and so on.

" Initiating future"
Four years of studying in Taiwan have changed my thoughts and actions to become a professional scholar. After graduation and returning to Vietnam, besides teaching I conducted much scientific research and published some articles in SSCI and Scopus Journals. My interested research fields are Citizen Participation, Local Government Performance, Public Economics, Public Management, Q methodology, and Innovation Management. Furthermore, I also have consulted on some projects concerning the master plan for local governments in Vietnam. A Ph.D. journey at NCNU will make me become one of the all-around researchers with top-quality expertise and skills.

"Promote collaboration in higher education between Taiwan- Vietnam"
My priority is strengthening collaboration between Taiwan and Vietnam universities. I was well equipped to assist in building cooperative programs between NCNU and UEL, VNU-HCM so that lecturers and students of both parties can learn and exchange practical experiences with each other in teaching and doing research. Although new conditions such as digital transformation and uncertainties of the pandemic yielded barriers for both recently, I firmly believe we can overcome these obstacles.

Lily was honorably awarded the Akira Nakamura Award for the best paper at the 2019 Asian Association for Public Administration (AAPA) conference in Manila, Philippines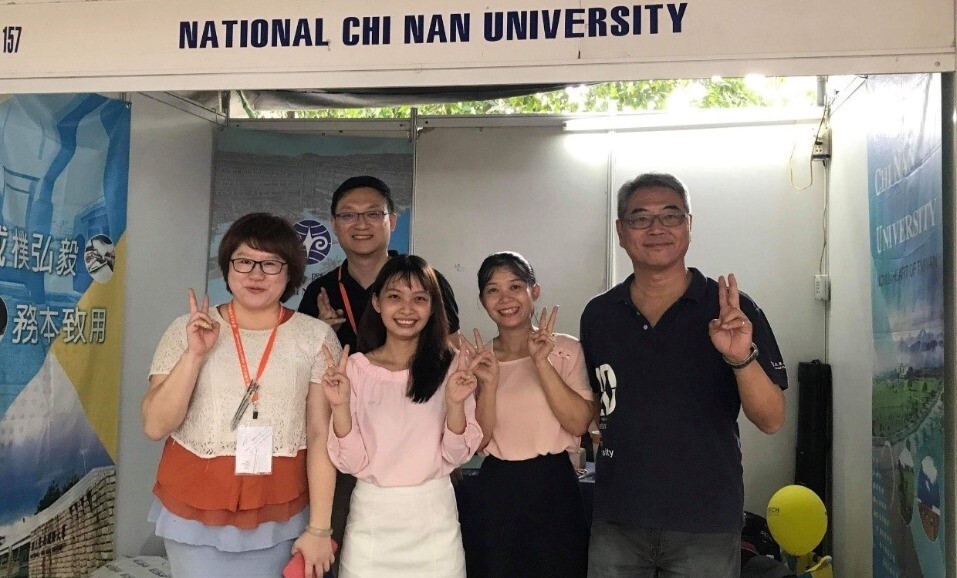 Lily with her supervisor- Prof Milan Tung-Wen Sun and other professors of NCNU at the Enrollment Festival in Vietnam.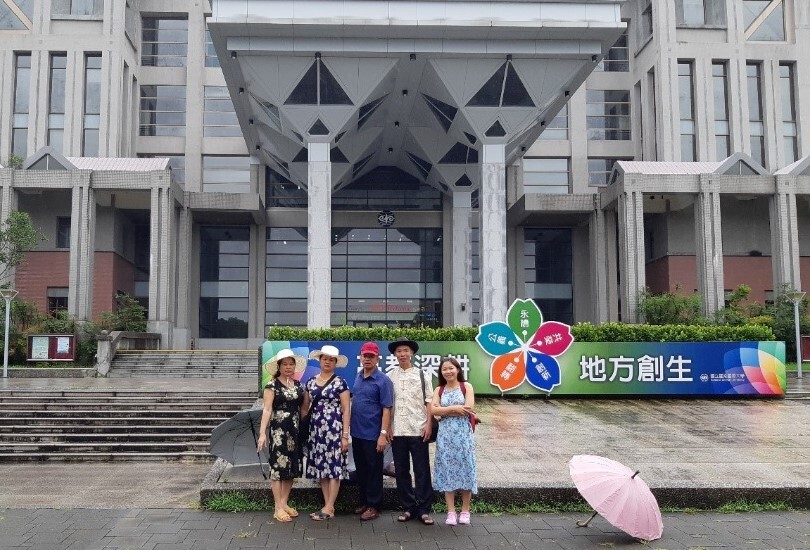 Lily with her family at the NCNU campus