Distinguished Foreign Alumni of Taiwan|Case Submission Form
National Taiwan University of Science and Technology - Martin Quang
National Taiwan University of Science and Technology - Martin Quang
Martin Quang | Vietnam
Martin Quang, from Ho Chi Minh City in Vietnam, has received his Master's (2011) and subsequently Ph.D. degree (2014) from the Taiwan Tech Department of Electrical Engineering. After graduation he joined the Lite-On Group, a world-leading provider in optoelectronic components and key electronic modules. Martin made a steep career within Lite-On, and is currently working as Principal HW Design Engineer in the R&D department for server power supply product. He is living in New Taipei City with his wife and little son.

Q: Could you please describe your current work at Lite-On Incorporation?

Martin: As a principal HW design engineer, I am responsible for hard ware design and product development. I would oversee the first stages of prototype development before handing over to more junior engineers who will work on the finalization of the product. I also meet customers to talk about new projects, and I am doing inspections of production sites in Taiwan and abroad.

Q: Why did you choose to come to Taiwan/ Taiwan Tech for study?

Martin: Taiwan had been on my radar because it is a world leader in the electronics industry, with famous companies like Foxcom, Acer etc. So, when friends who had graduated from Taiwan Tech recommended the school to me, it did not take much to convince me that studying in Taiwan would be a good choice.

Q: What were your experiences during your studies?

Martin: When I came to Taiwan, I just wanted to get a Master's degree, I haven't dreamt about doing a Ph.D. My professors at NTUST suggested it to me, but I was a bit hesitant in the beginning. However, in hindsight, I must say that it was a good decision for my professional, as well as for my personal growth. The three years that I spent on my Ph.D. research allowed me to delve deeper into my field, which is very helpful for my current work. I am really grateful to my supervisors who guided me very well through my doctorate. I managed to finish within three years – that had been my target because that was the duration of my scholarship.

Q: Which advice on job-hunting would you give to foreign graduates of Taiwan Tech?

Martin: First of all, learn Chinese! Language skills are extremely helpful in work life, and chances to land a job in Taiwan will certainly increase. One has to understand that Taiwanese companies are often reluctant to hire foreigners because it involves administrative problems like applying for work permits etc. So, if you speak Chinese, things will not only get easier for the employer, but also for you because you can blend in and communicate with your colleagues without language barriers.

Second, one should start to look for a job at least half a year before graduation. Take the chance to do as many job interviews as you can get, even if you are not 100% convinced of the company. It is a good way to gain experience, to become aware of one's strengths, and to understand the job market. Furthermore, it had been very beneficial for me to join academia-industry collaboration projects at my department. I got to know important players in the electronic field, and I gained insights into the practices of the industry. That is how I found my position with Lite-On in the end.

Q: What are your career plans for the future?

Martin: When I graduated, the electronics industry in Vietnam was still in its infancy, while Taiwan had several global players in this field. So, Taiwan offered a very good environment to start my career, and for the time being, I am planning to stay in Taiwan. Professionally, I would like to move towards electro-mobility, that is a promising and interesting field. After having worked on hardware design for seven years, I think it is time for a change. Privately, we would also like to stay on in Taiwan because my wife has just opened a restaurant and we want a stable environment for our five-year old son. However, some parts of the legal framework in Taiwan make it difficult for foreign residents to plan for the future. That has an impact on our decision whether we will stay here for good or not.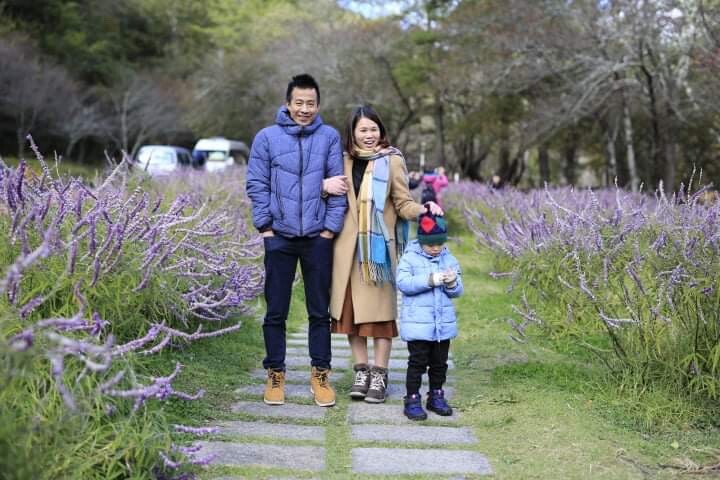 Martin is living in New Taipei City with his wife and little son.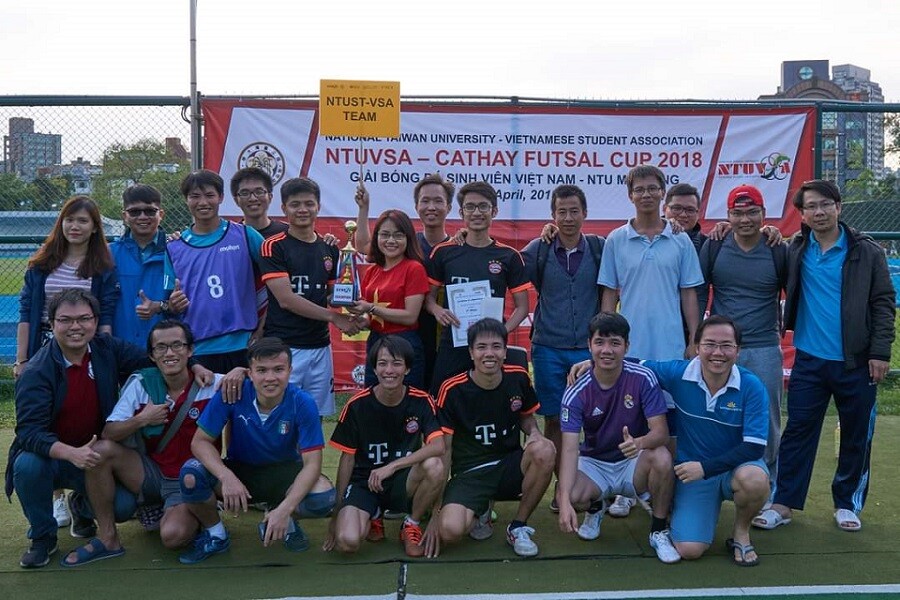 Martin participated in the Vietnam Student Association activities and took a group photo.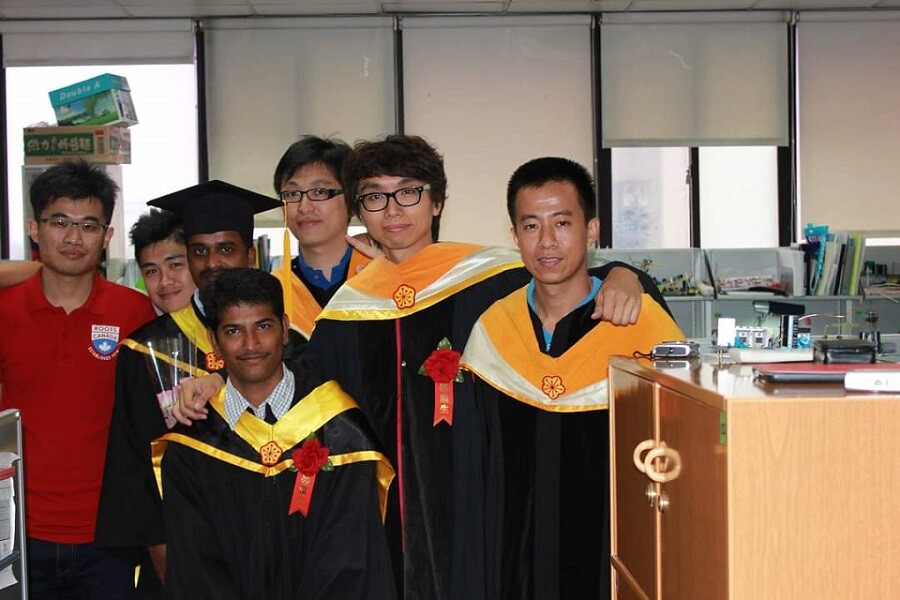 Martin and his classmates at his graduation in 2014.