Distinguished Foreign Alumni of Taiwan|Case Submission Form
Wenzao Ursuline University of Languages|Francisco de Borja Navarro
Wenzao Ursuline University of Languages|Francisco de Borja Navarro
Francisco de Borja Navarro | Spain
My name is Francisco de Borja Navarro. I first came to Taiwan 10 years ago to explore this beautiful island for two weeks. I fell in love with the way of living of the Taiwanese people, their kindness, and their curiosity to understand the differences and similarities of both Taiwanese and Spanish cultures. When I went back to Spain, I couldn't stop wondering how would be living there, and study Mandarin to be able to understand better this marvelous country, its people, and culture. I decided to quit my job to come to Taiwan for one year to experience life here and to study Mandarin at Wenzao Ursuline University of Languages, located in Kaohsiung. During the time I was learning Mandarin, I also worked in different part-time jobs to improve faster my Mandarin speaking and listening. I remember that my first job here was at a traditional shellfish restaurant. In addition, to improve my Mandarin skills, I also got the chance to speak with many Taiwanese people about their lives and culture, and we shared wonderful moments that bonded us forever.

Returning to my study experience, I felt that one year was not enough to really learn how to express myself fluently in Mandarin, and I decided to stay one more year to sharpen my Mandarin skills. During this time, I found the opportunity to study an undergraduate degree in Foreign Language Instruction at Wenzao Ursuline University of Languages, followed by a Master's Degree in English. Thanks to this opportunity, now I'm living in Taiwan for 8 years, where I also found love and got married.

The chance of studying in a plurilingual environment provided by Wenzao allowed me to challenge myself and acquire a great deal of knowledge since I had classes taught in Mandarin, English, Italian, and Spanish conducted by professors that excelled in their fields and supported me academically and emotionally. Moreover, I had the privilege to work as a Spanish teacher intern in one of the organizations that Wenzao has as a partner. This opportunity helped me to develop my competence and social skills as a teacher. During the internship, I had the pleasure of being regularly supervised by the staff of the company and by my supervisor of the university, in case I had any problems or doubts. I strongly believe that Wenzao's network of partners can offer adequate internships for every student.

In addition, Wenzao also offers a great number of interesting seminars, conferences and workshops, in which renowned researchers and scholars share their experiences and works with the learners. These activities were very helpful to me since I was able to interact with these researchers and scholars to have better insight on different educational areas.

Other than the support of my teachers, the Section of Overseas Students Affairs of Wenzao always helped me to solve with a smile any difficulty that I encountered during my studies at the university. All the staff was very supportive and empathic with all the foreigners that studied at the university.
Now that I am graduated, my next step is to study a Ph.D. program in Foreign Languages and Literature at Cheng Kung University, one of the most renowned universities in Taiwan, located in Tainan. With the support of my future professors and hard work, I expect to become a competent professor and provide the new Taiwanese generations with the proper education they deserve. My love for Taiwan as well as my desire to contribute in the future to the improvement of the relations between Taiwan and Spanish-speaking countries, promoting the interest of the Spanish language in Taiwan, led me to choose this challenging and exciting path. I cannot wait to start this new chapter of my life with the support of the Taiwanese people and educational institutions that I have encountered these years and the ones I will meet in the future.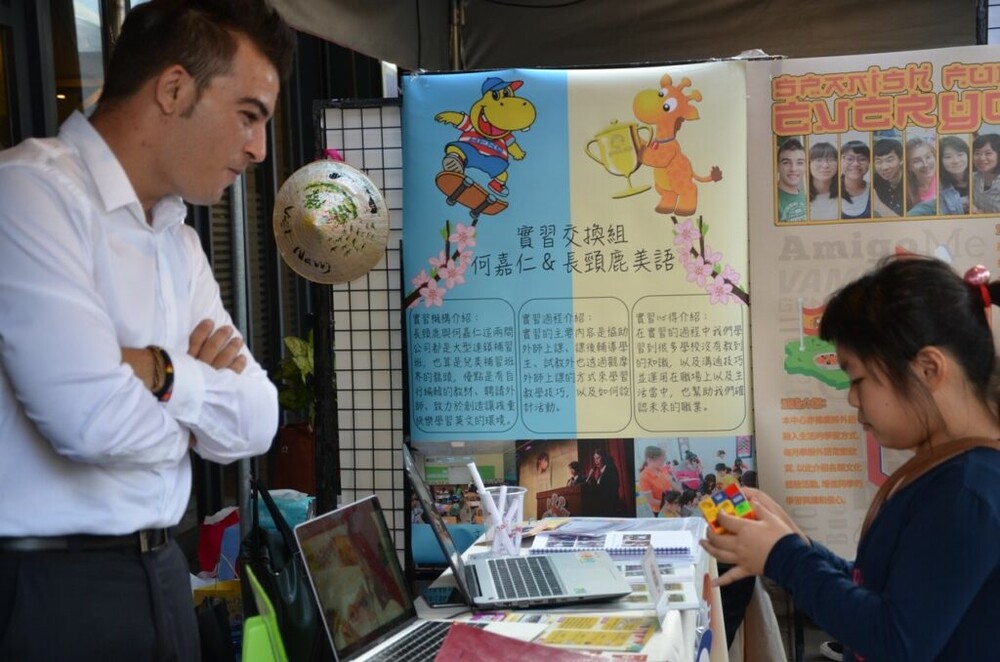 14th Exhibition of Department of Foreign Language Instruction at MLD.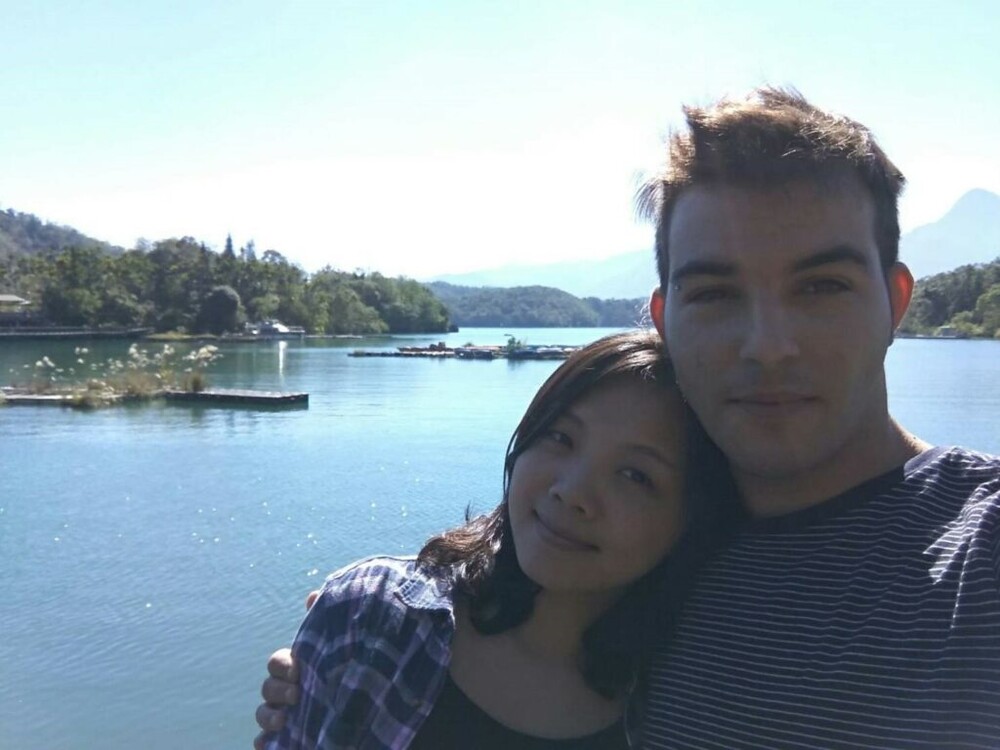 With my wife at Sun Moon Lake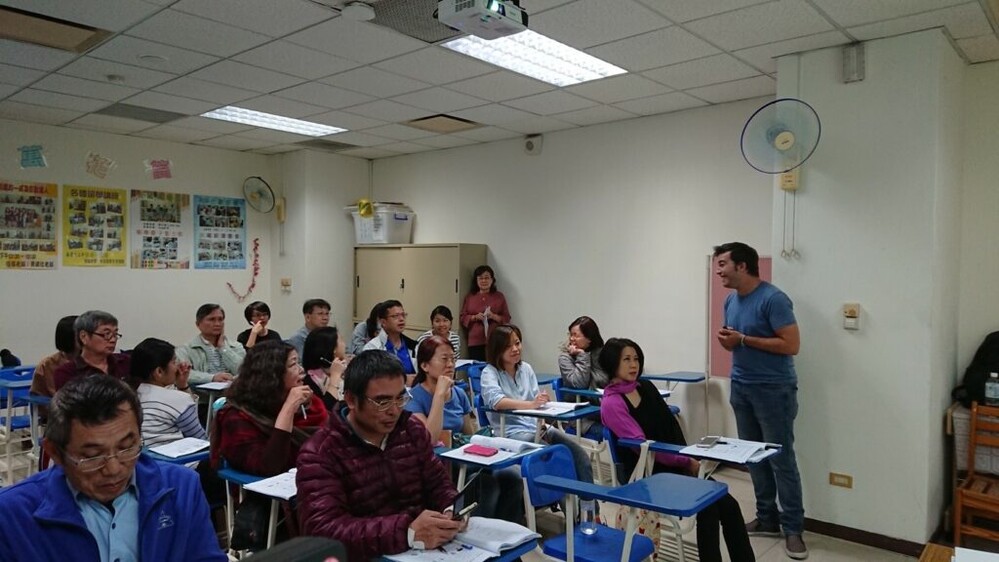 In this picture I was teaching Spanish at Kaohsiung Public Library Baoju Branch