Distinguished Foreign Alumni of Taiwan|Case Submission Form
Taiwan University of Science and Technology |Kristine Velasquez Tuliao
Taiwan University of Science and Technology |Kristine Velasquez Tuliao
Kristine Velasquez Tuliao | Philippines
Q: Please tell us about your current work at the Graduate Institute of Human Resource Management of National Central University.

Kristine: My job consists of the trilogy of any professorship, that is teaching, doing research, and providing service for the school. I am teaching courses in cross-cultural management, leadership and communication, human resource management, and strategic management. These courses are taught in English, but currently, most of my students are from Taiwan. My research interests revolve around business ethics and organizational behavior. I am conducting cross-cultural studies examining the influence of personality, individual values, gender, culture, and social institutions on organizational and ethical outcomes. I successfully applied for funding from the Ministry of Science & Technology for my projects.

Q: What were your reasons to come to Taiwan for study?

Kristine: I have been working in the Philippines in different sectors for several years, but I have never been entirely satisfied with what I was doing. I have always been craving to further my education and upgrade myself. I have been doing many online courses and obtained an MBA degree while working as a government employee. It was a cousin of mine who drew my attention to the scholarships offered by the Taiwan Ministry of Education. In the Philippines, Taiwan was not a popular study destination back then, in 2014. But when I researched on Taiwanese universities, I got convinced that Taiwan had a lot to offer. Universities are well-resourced, professors and students engage in research, and Taiwan Tech provides a very international environment. And the fact that I was offered a scholarship helped me make this decision which has been one of the best that I have ever made in my life.

Q: You gained a Ph. D degree in Business Administration at NTUST. What were your experiences during your studies?

Kristine: I had very positive experiences with the Ph.D. in Business Administration program at Taiwan Tech. When I entered the program, I did not have much experience in academic research yet. I had to learn from scratch how to write academic papers. I am very grateful to my professors at Taiwan Tech, who guided me through this process. The requirements for doctoral students are tough, you need to publish at least one paper in an international journal or pass the qualifying exam to become a Ph.D. candidate. I had to work very hard, but I got a lot of support and encouragement from my adviser. Taiwan Tech also knows how to develop the students' potential. Before I graduated, the BA department allowed me gain teaching experience in my adviser's class.

Q: Why did you decide to continue your career in Taiwan after you graduated from the Taiwan Tech?

Kristine: After my doctoral defense, I had already started packing my things and was about to return to the Philippines, when I was offered a postdoctoral position and, subsequently, an Assistant Professorship at the Taiwan Tech School of Management. I thought that this was an excellent opportunity to start a career in academia which I had realized was a suitable career choice for me. International teaching experience is an excellent career foundation, especially for a young academician like me. Also, the teaching load was relatively well-balanced, still leaving me enough time to do research. In spring this year, I was offered a tenure-track position and joined the Graduate Institute of Human Resource Management at the National Central University in Zhongli, another excellent institution in Taiwan. The NCU is starting to build its international MBA program, so this will be one of my future responsibilities.

Q: What kinds of advice would you like to share with the international students who want to do a doctorate in Taiwan?

Kristine: I highly recommend them to pursue their doctorate here. Taiwan has excellent universities, and it offers generous scholarships. Applicants who still need training in research methodology and academic writing are very well taken care of by the advisors. Taiwan provides academic freedom, and offers resources and enough room for doing research which is very important for young academics who are still building their careers. Also, even foreigners who do not speak Chinese are given a chance to start an academic career in Taiwan. I am a living example of that because I do not speak much Chinese.

Q: What are your career plans for the future?

Kristine: I just started my new position at NCU, so I definitely want to stay in Taiwan and contribute to the Graduate Institute of Human Resource Management for the next few years. Of course, I am hoping to establish academic connections and partnerships between the Philippines and Taiwan. I would like to become a bridge between the two countries; there is a lot that universities in the Philippines can learn from Taiwan.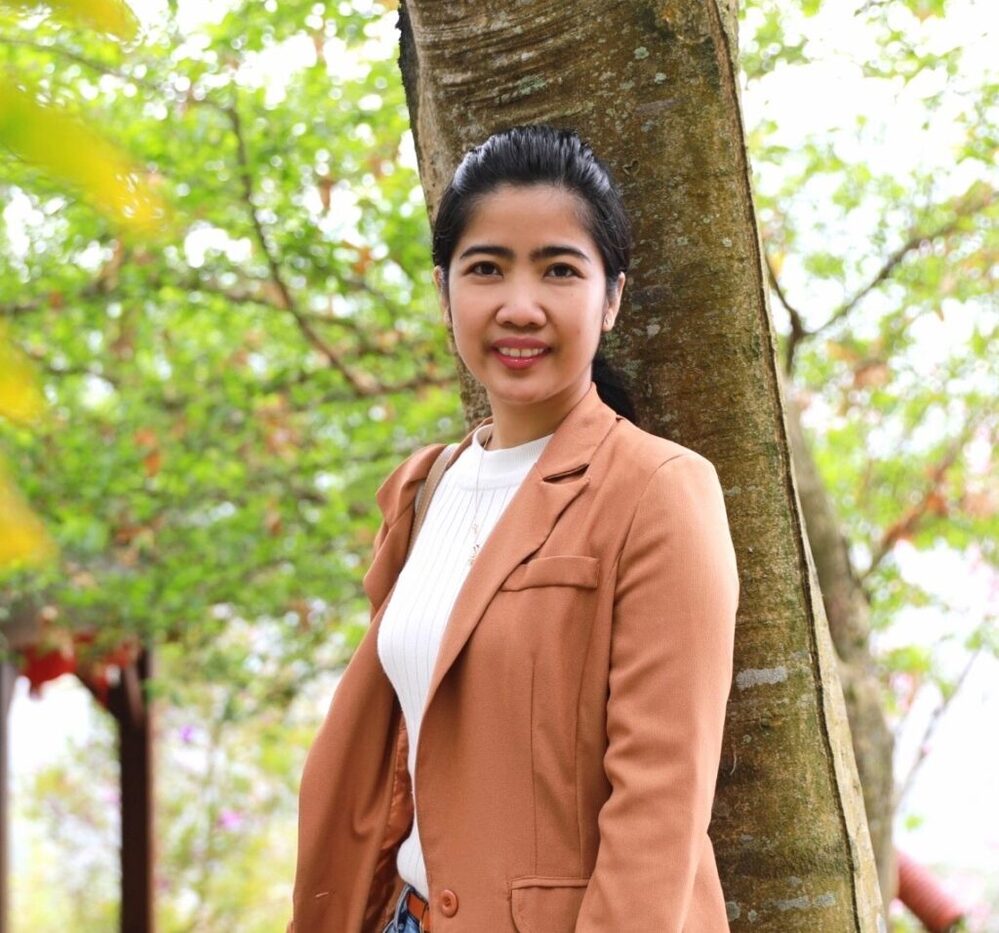 Kristine Velasquez Tuliao, Assistant Professor, Graduate Institute of Human Resource Management National Central University.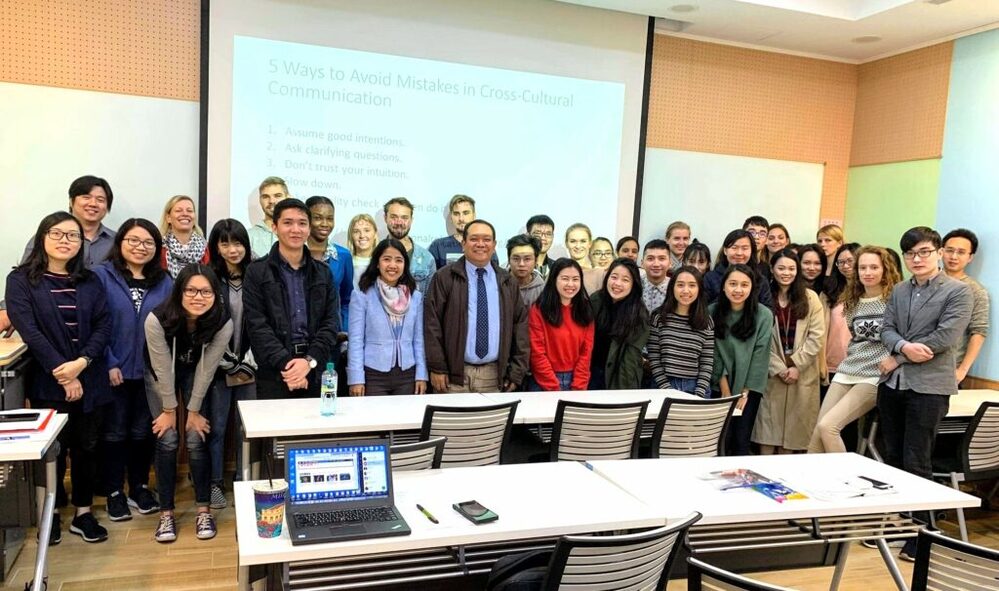 Fall 2018 Cross-cultural Management Class after a guest lecturer.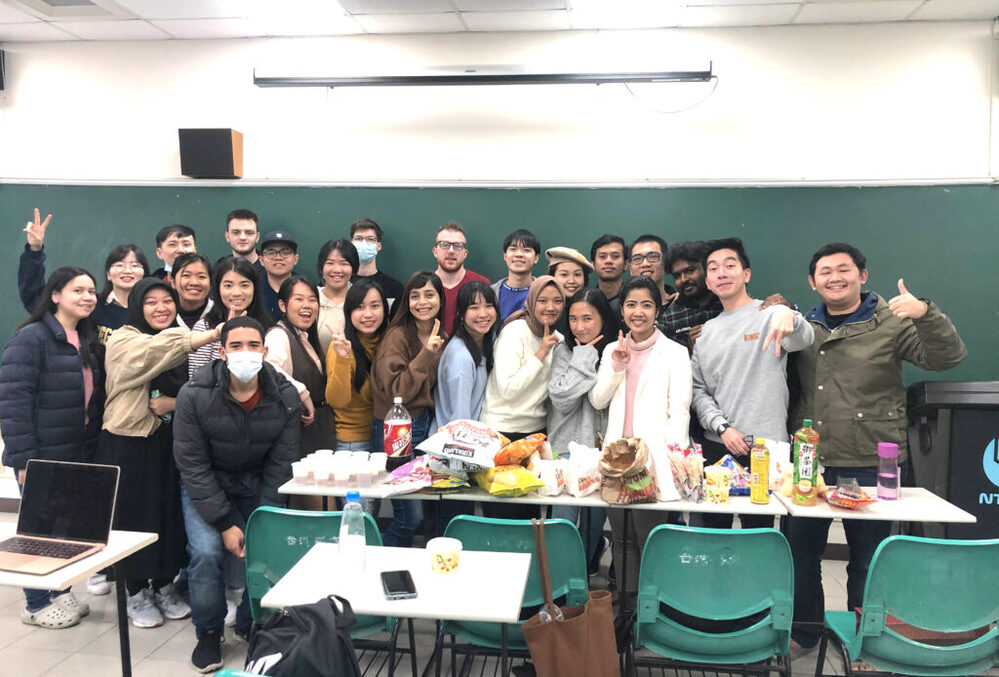 Fall 2020 Organizational Behavior Class, mini Christmas party.