Distinguished Foreign Alumni of Taiwan|Case Submission Form
Jane Quynh Trinh| National Taiwan University of Science and Technology
Jane Quynh Trinh| National Taiwan University of Science and Technology
Jane Quynh Trinh | Vietnam
Q: Please tell us about your current work at SoftChef Inc.!

Jane: I joined SoftChef Inc., a software company that provides cloud architecture services and IoT solutions, in the beginning of 2021. As a Customer Success Manager, I am responsible for customer services and customer acquisition. The company also tasked me to explore strategies to enter the Vietnamese market. The job is actually quite challenging for me, because I do not have a technical background. But I get a lot of support from my colleagues, and I am taking online training courses after work to upgrade my skills. I got very interested in the IT industry, and since this is a rather new field, I want to take the chance to jump on it now while it is still developing.

Q: What were your reasons to come to Taiwan for study?

Jane: After gaining my undergraduate degree in Vietnam, I was working for three years for a Vietnamese company in Hanoi. Then, I thought it was time to upgrade myself and gain some international experience. Taiwan was on the list of my choices, mainly due to the strong presence of Taiwanese companies in Vietnam. Taiwan ranks fourth in FDI (foreign direct investment) in Vietnam, so I thought that a degree from Taiwan would open up a lot of opportunities. Another advantage is that Taiwan is both, geographically close and international at the same time. And why Taiwan Tech? The decision to apply with Taiwan Tech goes back to a recommendation by a friend who graduated from Taiwan Tech.

Q: You gained a Master degree in Business Administration at NTUST. What were your experiences during your studies?

Jane: It was a very positive experience: All classes were taught in English, and there were many international students so that class discussions were held in English only. I liked the teaching methods, such as project-based teaching, peer-assessment and plenty of room to ask questions and voice one's own opinions - which I did. I am particularly grateful to Professor Yvonne Yeh, who has recommended me for the Taiwan Tech Outstanding Youth Award, and has always given me a lot of advice and inspiration. Most important, she convinced me that women can have a successful business career in Taiwan. I think it was through her mentoring that I gained the confidence to pursue my career in Taiwan.

Q: Why did you decide to continue your career in Taiwan after you graduated from the Taiwan Tech?

Jane: I wanted to understand Taiwan's work culture and gain more experience. I found my first job through a career talk at Taiwan Tech. A technology firm whose CEO was an alumnus of Taiwan Tech, was looking for graduates from Vietnam to take care of the Vietnamese market. I first did an internship at this firm, and got a job offer thereafter.

As for SoftChef, I also found this position through my Taiwan Tech networks. One day, I got a call from a classmate who remembered me as an outgoing, proactive student. Although I do not have the technical background, he thought that I was a suitable candidate for a position as customer service manager with SoftChef. I had some doubts, but finally I accepted the offer because I wanted to challenge myself and learn new things.

Q: What kind of advice would you like to give to international students who consider to come to Taiwan for a Master's degree?

Jane: They should be pro-active, and actively engage in class. The classes are not only a good opportunity to engage in discussions, they are also useful to practice your English. Most Asian students are too passive in class, often professors would not even know their names after a whole term.

My second recommendation would be to learn Chinese. Taiwan offers an excellent environment to learn and improve your Chinese which is definitely very useful when seeking employment. Taiwan people and colleagues are usually very patient with foreigners and supportive of your language learning efforts.

Q: What are your career plans for the future?

Jane: I believe that cloud services and the IoT have a big potential so I want to continue working with SoftChef for a few more years, and learn more about the IT industry. I want to make up for may non-technical background and sit exams for professional certificates. Eventually, I am planning to go back to Vietnam, and start my own business there. My husband, who is from Taiwan, is also open to this choice!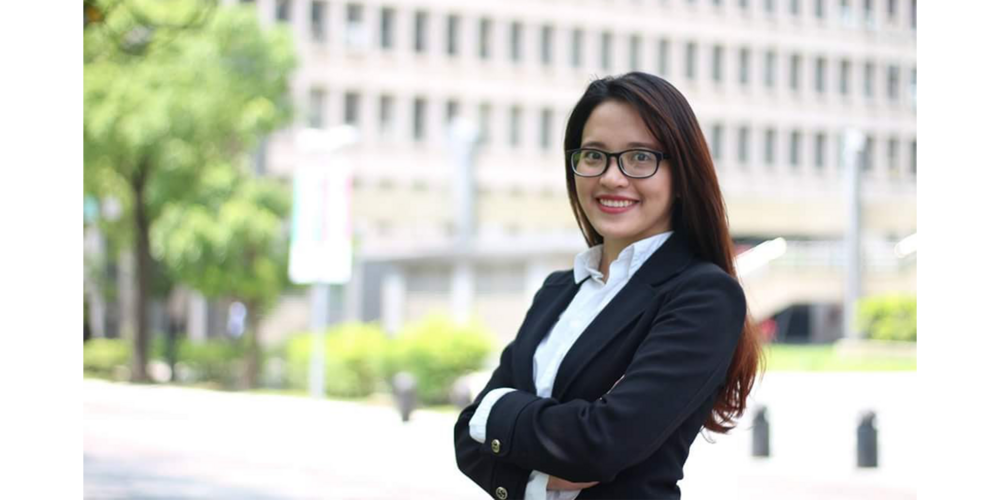 Jane Quynh Trinh is currently working as a Customer Success Manager for SoftChef Inc.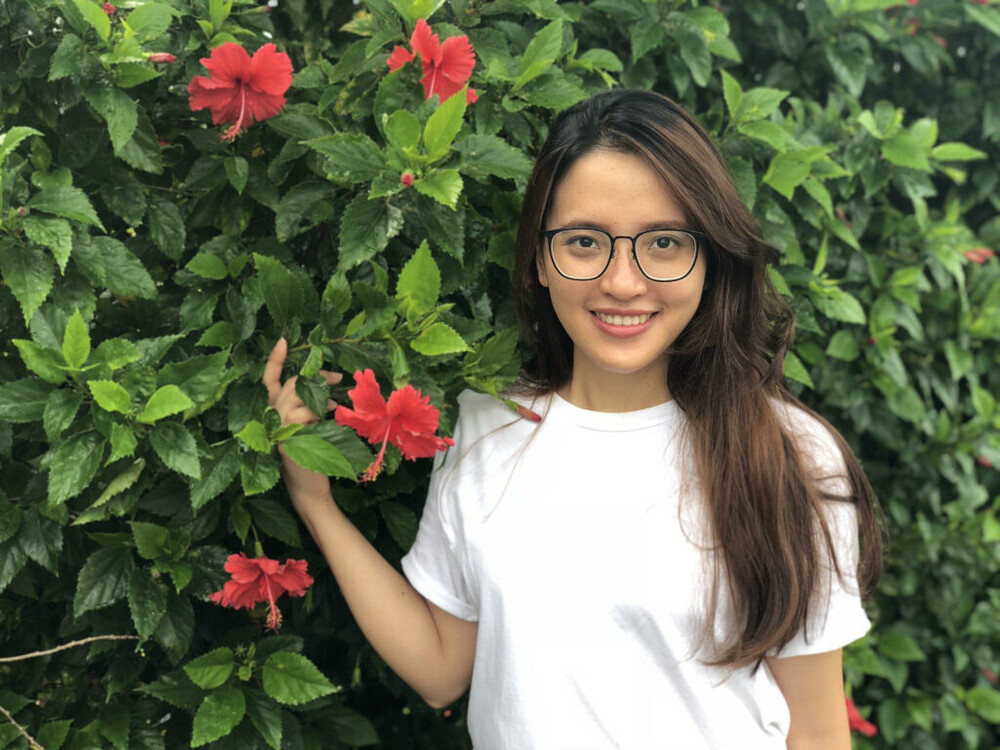 Jane enjoys her life in Taiwan.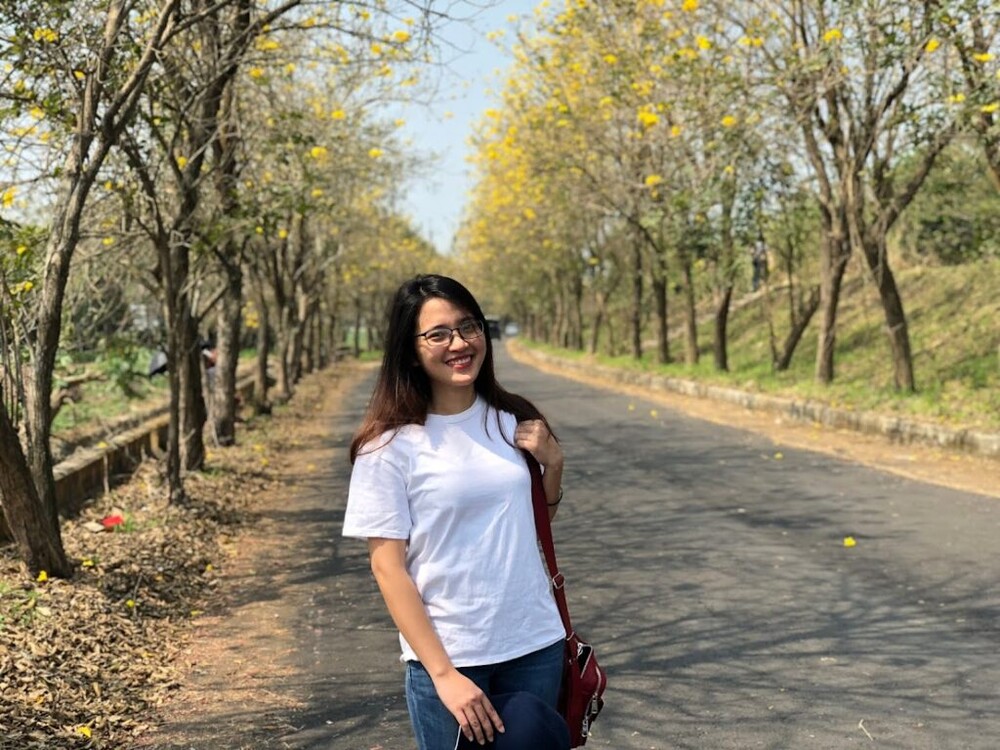 Jane always actively engages in new things or activities.