Academic and Research Cooperation(Case)
National Chung Hsing University Erasmus+ Programme Cooperation with European Partner Universities and Increase the Connection with The European Union
National Chung Hsing University Erasmus+ Programme Cooperation with European Partner Universities and Increase the Connection with The European Union
Exchange highlights
Increase Staff and Students mobility opportunities at Partner Universities in Europe
Mobility Funding from Erasmus+ Programme
Extend the choices of cooperation with Partner Universities in Europe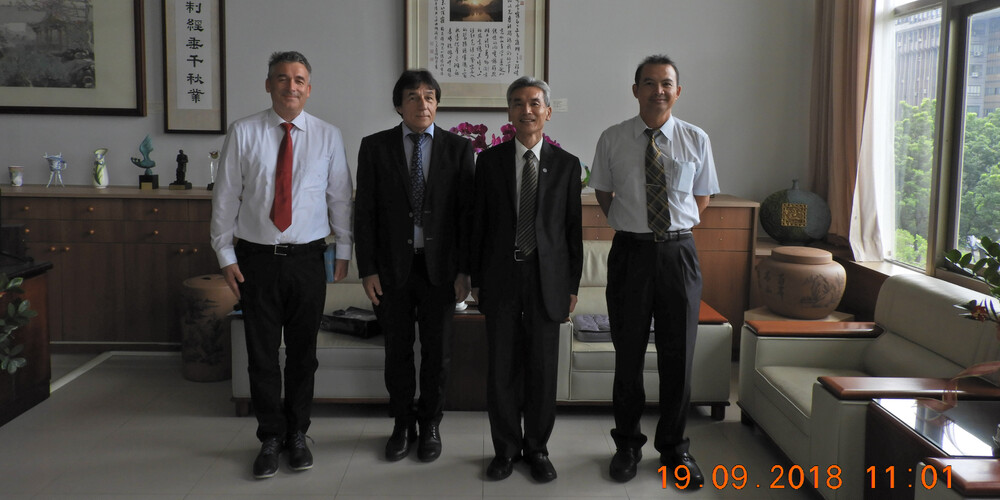 The Erasmus+ Programme has been implemented by the European Union since 2014, during which the timeline is 2014-2020. The programme provides the mobility funds for students and faculty from High Education Institutions in EU and Partner countries. National Chung Hsing University (NCHU) has taken part in the "Mobility for Learners and Staff-Higher Education Student and Staff Mobility" since 2016, cooperating with two Poland Partner Universities. Within the framework of the programme, students will be funded to participate in short-term exchanges or training courses; faculty members will be sponsored to offer lectures or received educational trainings.
Cooperation with Warsaw University of Life Sciences (SGGW-WULS)
SGGW-WULS was NCHU's first partner university in Poland, also being our first partner in Erasmus+ Programme. We signed a cooperative contract in 2015, in which we focused on scholarly lecture exchanges and student exchange programs. The validity period ended in 2020, during which we sent 3 students and 3 academics in specific fields abroad, as well as hosted 2 students and 1 academics from SGGW-WULS.

Based on our stable collaboration, Erasmus+ Programme not only enhance the amount of exchange students, but strengthened academic exchanges between professors at both universities. To illustrate, NCHU Department of Animal Science hosted a professor from SGGW-WULS Faculty of Human Nutrition in 2016 and vice versa, which further prompted both professors to submit a joint research plan in Taiwan.
Cooperation with University of Opole
University of Opole included NCHU into the Erasmus+ program in 2017 and we signed a collaborative contract in 2018, which both universities should send one academic for teaching and one staff for training abroad. Being our first time obtaining the quota of Staff Mobility for Training, we had sent 1 academic and 1 staff to University of Opole for mobility. Furthermore, we also hosted two incoming professors from University of Opole.

The incoming training professor, from Institute of English at University of Opole, He used to collaborate with professors of Department of Foreign Languages and Literatures at NCHU. This experience facilitated mutual discussions between two schools; moreover, after finishing training in Poland, NCHU's Coordinator further established overseas summer program collaborated with University of Opole based on her off-site experience. We, in total, sent 14 students amid 4 universities from Taiwan Comprehensive University System (TCUS) in 2019.
Foreseeing cooperation in the near future
Based on our experience in implementing Erasmus+ programme with these two Universities, we should add the programme as an addition when discuss the possibility of future collaboration with other European universities. Moreover, we successfully obtained the grant of Erasmus+ with Atatürk University (Turkey) and Banat's University of Agricultural Sciences and Veterinary Medicine King Michael I of Romania from Timisoara (Romania), among which was the first time we obtain funding from Student Mobility for Training with Atatürk University.

For the past two years, lots of exchanges have been suspended because of the pandemic. In addition, EU commenced a new Erasmus+ programme in 2021, and we hope to execute the our agreements by mid-year of 2022.On the other hand, we also hope that there will be more collaborative opportunities with our European partner universities within the new framework of Erasmus+ in the near future.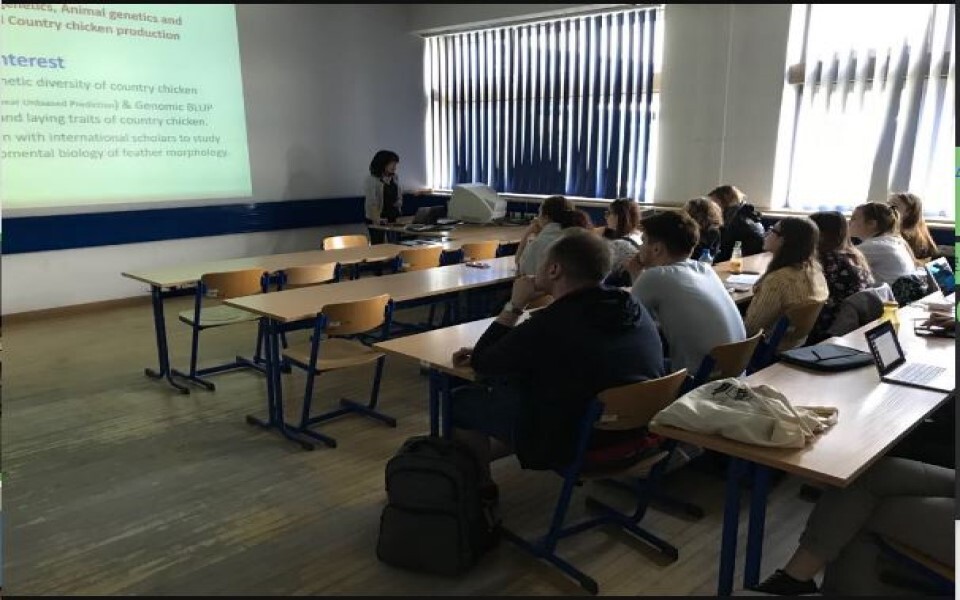 Dr. Tang, Professor of the Department of Animal Science, provided course during staff mobility for teaching at Warsaw University of Life Sciences.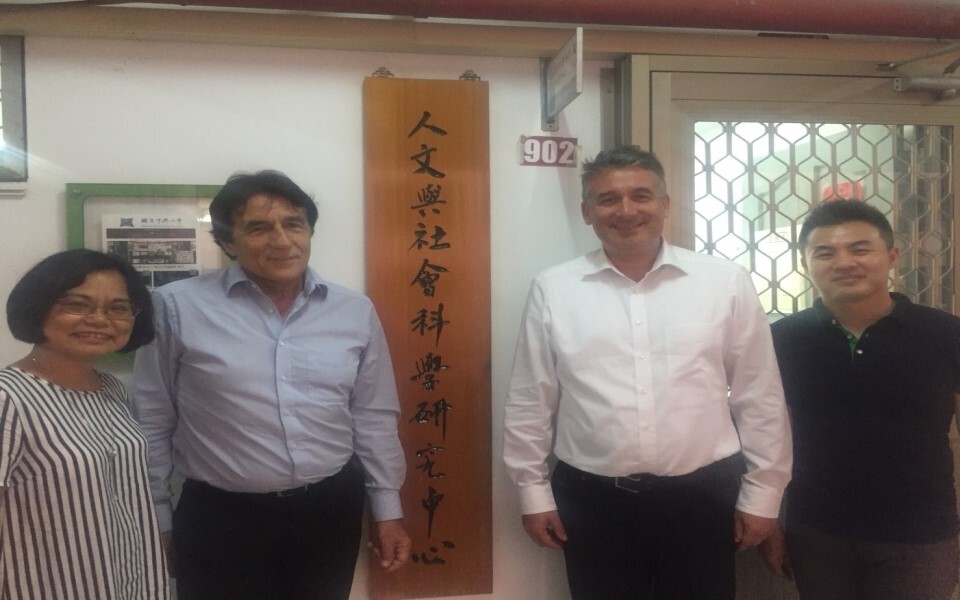 Professors from University of Opole, Dr. Janusz Słodczyk and Dr. Stankomir Nicieja, discussed possible cooperation with Dr. Chen, the former Chairman of Research Center for Humanities and Social Sciences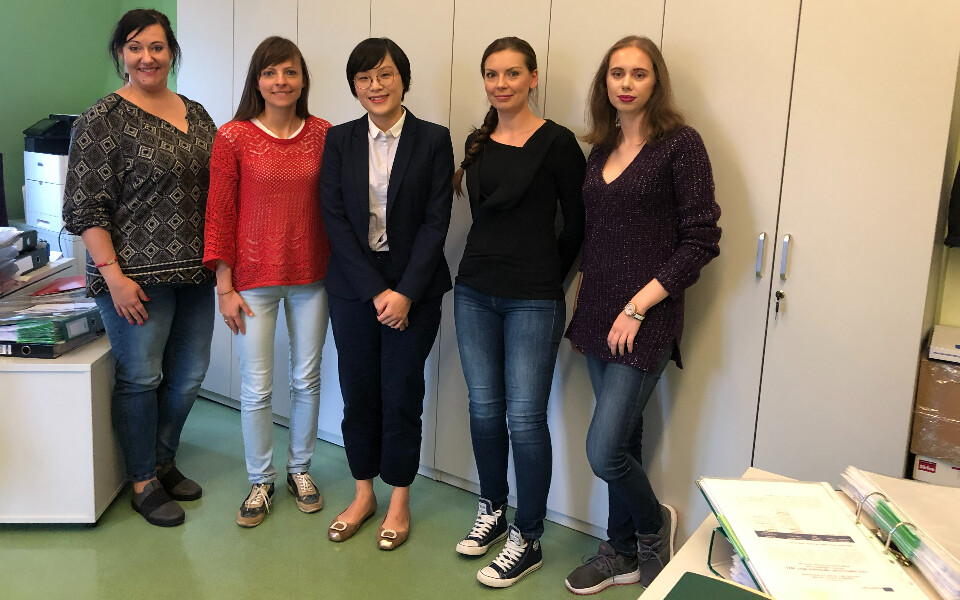 Ms. Cheng, coordinator of Office of International Affairs, met the staff at University of Opole during Staff Mobility for Training.