2019 Osaka-Taipei Higher Education Conference Ends Successfully
2019 Osaka-Taipei Higher Education Conference Ends Successfully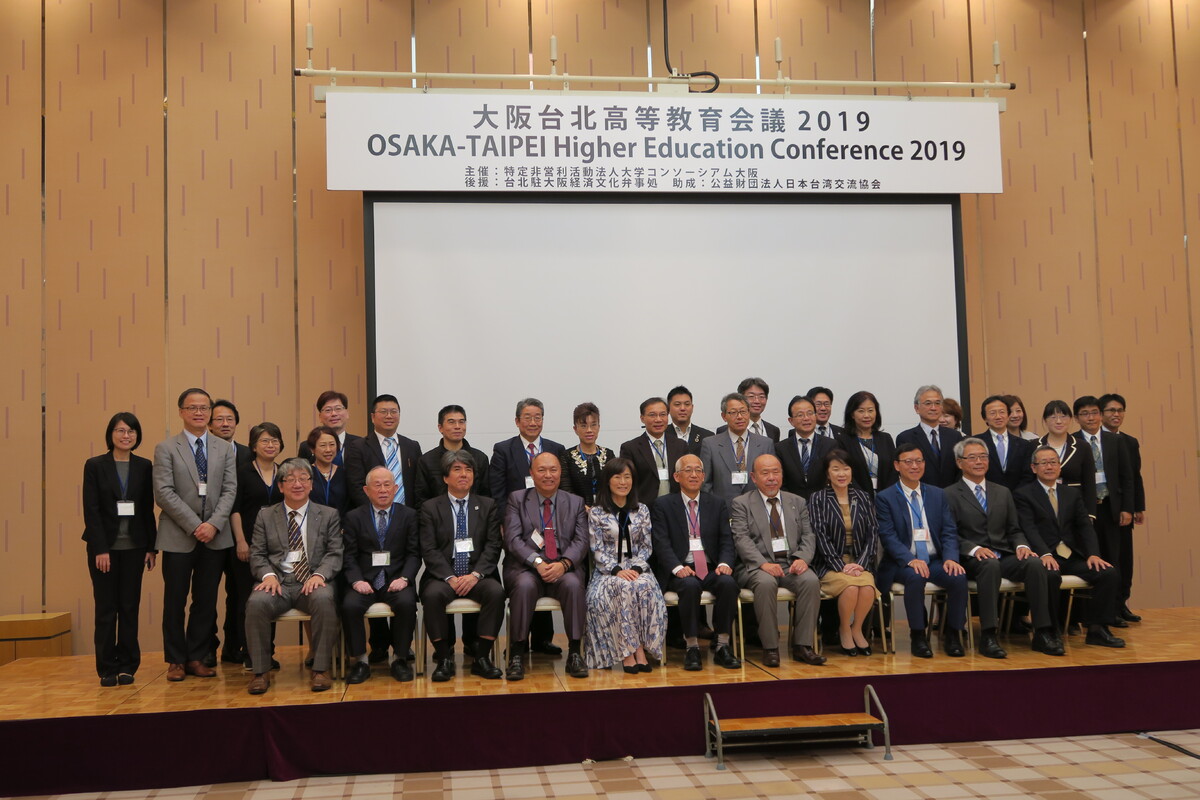 2019-10-28
The 2019 Osaka-Taipei Higher Education Conference hosted by the Consortium of Universities in Osaka was held on 25 October 2019 at the International House, Osaka. The theme of this year's conference is "Attracting Excellent International Students: Connecting University's Diversity Perspectives." The conference brought together over 40 participants from 20 universities from both sides.
Over the past decade, the number of Taiwanese Students in Osaka has grown from 513 to 1,688 last year, and today Taiwan is one of the leading sources of internationals students in Osaka universities. At the same time, the number of Japanese students in Taiwan has grown from 2,453 to 9,196. This conference serves as important platform for higher education leaders and educators from Osaka and Taiwan.
The conference opened with the welcoming remarks from Dr. Keiji Shibai, Chairperson, The Consortium of Universities in Osaka and Dr. Huey-Jen Jenny Su, President, Foundation for International Cooperation in Higher Education of Taiwan. The keynote speech was given by Mr. Hironori Harimoto, Senior Executive Director of International Relations, Department of Civic and Cultural Affairs, Osaka Prefectural Government in title of "What We Can Do for the Placement of International Students."
The discussion topics included "International Students Recruitment from a Strategic Viewpoint" and "Accommodating International Students with Diverse Backgrounds". The presenting institutions included Osaka University, National Chi Nan University, Osaka Jogakuin University, National Taipei University of Business, Osaka Gakuin University, and Shih Chien University. All the representatives of Taiwanese and Japanese universities have enjoyed a fruitful conversation.